More businesses are focusing on how to support flexible and comfortable workspaces to support the global demand. The market value for flexible workspaces has already reached $26 billion, with projections that it will continue to grow to nearly $73 billion by 2026.
As you consider the advantages of workspace options, here are our tips to make your office more comfortable. A great way to start is to look at your office chair to see if it's an ergonomic chair. Then, consider the advantages of a comfortable workspace and how you can create a safe and productive space to work in.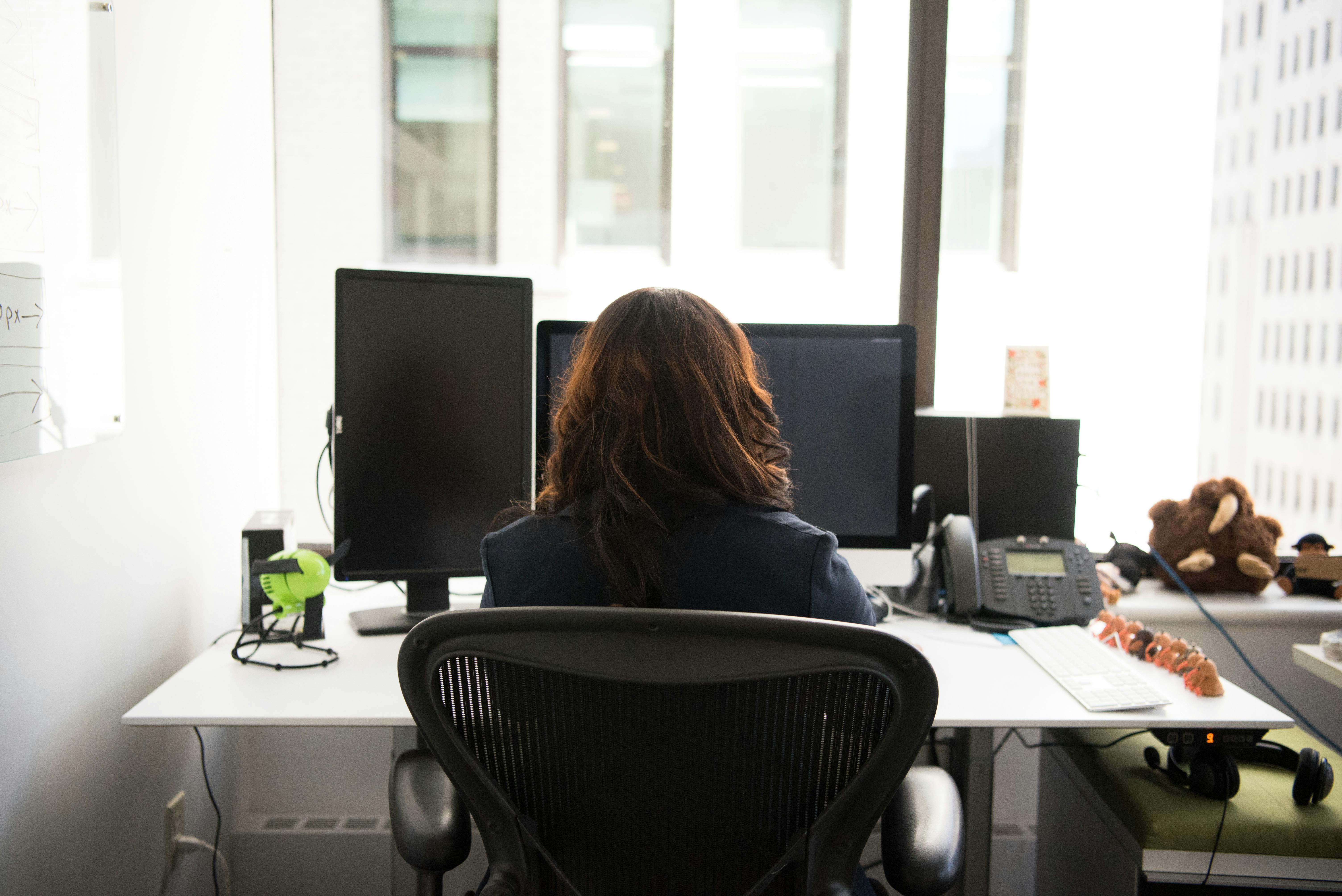 Royalty-free image: https://www.pexels.com/photo/woman-sits-on-black-rolling-armchair-1181526/
Improves Health & Safety
A comfortable workspace is essential to the health and safety of your workers. The best ergonomic chairs not only reduce the tension in your body but also minimize the strain to your neck and eyes. With proper positioning and office equipment, you can also support proper blood flow to reduce the swelling and discomfort in your legs. If you want to work with comfort and style then check out this ergonomic desk chair for sale by Ergo Tune.
A comfortable working environment often translates to a feeling of motivation. If your workspace features lots of natural light, the combined effects of exposure to vitamin D in a positive and comfortable space can help to improve your mood. The right workplace environment can also lead to fewer sick days and lower absenteeism.
A well-designed workspace can positively impact collaboration among your team members, fostering creativity and idea sharing. Moreover, if you're seeking enhanced comfort and privacy, considering renting a private office space could further elevate your work environment.
Supports Higher Productivity Levels
Some 53% of employees say they are less productive when their workplace is too cold, but your workers may be affected by other uncomfortable elements in your workspace as well. Use ergonomic tools to guide your workstations, but also support higher productivity by reducing clutter and streamlining the workflow.
You can achieve a more comfortable, stress-free environment by exploring how you work best. Even small, preemptive adjustments like movement breaks, back supports, screen risers, wrist supports, and other ergonomic solutions can dramatically improve comfort and productivity in the workplace.
Improves Mental Insight
You can support mental health in the workplace by making the space more comfortable and more effectively communicating expectations. When you model healthy behaviors in workplace comfort, you're creating a culture of connection, support, and interaction.
Simple activities like asking if a co-worker is okay, whether they need anything, and how you can assist them in making their workspace more comfortable can make a positive impact on mental health and wellness at work. Simple acts of kindness are just one way to communicate that you have their best interests at heart. Together, as a team, you can support each other and create the best possible working environment.
Reduces Pain
Remote work has exacerbated the pain and discomfort that many workers experience. Studies indicate you might work in your bathroom, a closet, or even in your car. So, it's not surprising that 82% of workers experience aches and pains, with 48% having back pain, 42% feeling neck pain, and 39% being affected by shoulder pain. A comfortable workspace can reduce the effects of pain.
You may have experienced musculoskeletal dysfunction, varicose veins, or other pain points yourself. Even if you haven't experienced the pain, you may know which team members are experiencing the most pain and discomfort. Learn about the importance of proper posture and share that knowledge with your team. Just that knowledge may significantly reduce their pain. Then, as you continue to support a healthier and more stress-free working environment, you may see a direct correlation with fewer health issues.
Increases Engagement
As you become more involved in making your workspace a more comfortable, ergonomic place, you're becoming a part of the solution that is creating a safer and healthier environment for your employees. As you show you care and that you're dedicated to improving workplace comfort, engage with your team to gain better insights and feedback.
Part of a comfortable workplace involves encouraging everyone to use their voices to contribute to the improvement of the entire team, whether that's in virtual spaces, on-site office space, or some combination of the two. Not every team member will need the same accommodations, but when you communicate with the entire team, you'll discover how to support a working environment that's designed to be healthy and productive for you all.
Encourages Satisfaction
A comfortable workspace makes everyone in your company feel good about themselves and their decision to work for your company. That feeling of happiness and satisfaction translates to higher productivity levels, better customer service, and even a higher return on investment as your satisfied employees create a healthier and more positive environment for your customers.
Consider how likely you are to be supporting ergonomics in your workspace. While comfort in the workplace is not always the first and most important item on your priority list for your company, it acts as a catalyst to support your growth and success. It doesn't take a huge budget or a complete overhaul to ensure you're supporting a comfortable workplace. It just takes time, communication, and the willingness to create new opportunities for workplace improvement.