Management courses have an incredible demand in India. Isn't it? But again there are various branches and diplomas in management studies. One of the branches is known to be a human resource management study. What exactly is this? Human resource is something which deals with employees of an organization. For instance, when a company is hiring candidates or when a potential candidate is being interviewed it is the responsibility of the human resource professional to assess the talent and important key skills of the candidate who is being interviewed and also his/her personal characteristics which are necessary for the job.
Human resources is a vast subject which is available in diploma, degree and postgraduate degrees of management studies. Doesn't matter what you choose to go with, it enhances your assessing skills and gives you a broader spectrum of knowledge in the management field. If you are willing to top your human resource course, doing a PG in human resources can help you achieve it. One of the best PG courses for human resource studies and management studies is PGDEM. Also, provided by Fazlani Academy of Business Sciences(FABS), Mumbai. It will help you study everything practically and also gets you a chance to work with amazing people and conflict resolutions.
For a company the more valuable asset is said to be its employees, and when focused human resource manager is the most essential one. Human resource management is something that deals with building and structuring teams, Helps the organization in getting maximum engagement and development. It also helps in maintaining the culture of the organization which I feel is the most important task of a human resource management team. It is essential as it is said to be the head of all the employees. It is important as it increases the functionality and productivity of employees. And indeed, the human resource manager has to be an important asset of an organization.
Behind every successful business, there is a major contribution of the human resource team for sure. Human resource jobs rank top on the best career options for sure and based on the jobs and employment, U.S. News & World Report ranked human resources specialist No. 15 on its 2014 list of best business jobs and No. 71 on its ranking of 100 best jobs overall. It also reports that the Human Resource manager's responsibility can be anywhere between recruiting new employees to question the benefits. So the basic study and job style of human resource management is to recruit, hire, train, compensate and benefit.
There are a number of benefits of working in the human resource field, some of them include, working with different types and kinds of professionals, which makes us experience different things about various stuff. Being in the human resource team definitely means you are going to work on a lot of variety. They have to face new challenges every day from recruiting to training every employee or professional. Focusing on the big picture and flexibility is one of the most important challenges and benefits of working as a human resource professional. From generalist to specialist every person in the human resource team plays a vital role.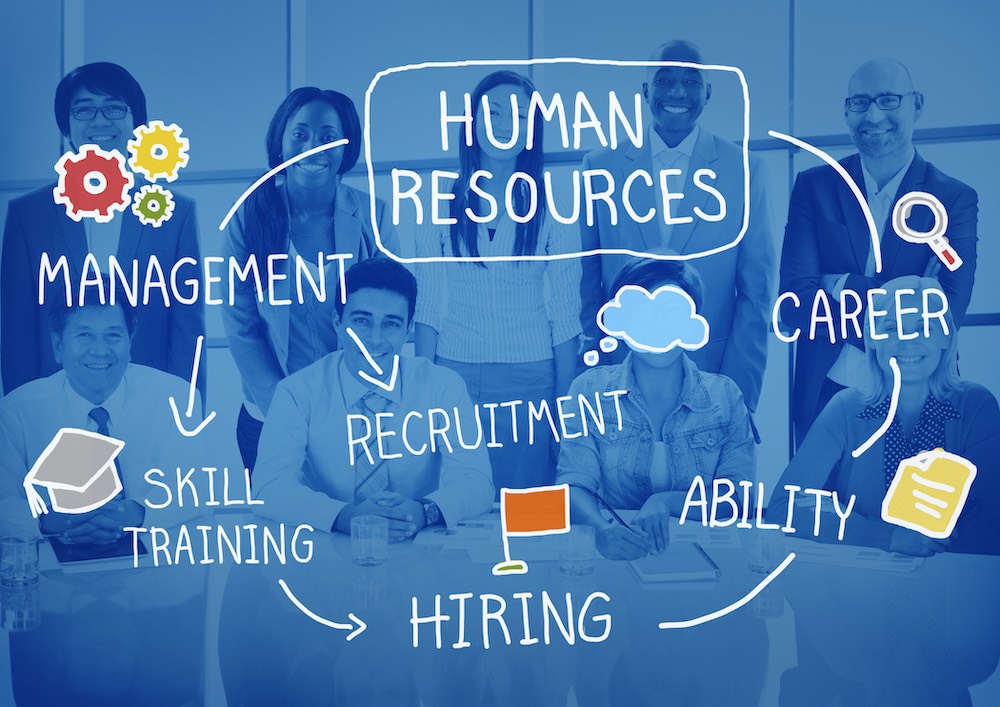 Now let us focus on some of the benefits of studying the most famous branch of management studies. That is the human resource studies. It basically teaches you about compensation development, strategies that can benefit, legal issues, training and recruiting the best employees for a company. It also helps in learning new HR skills and enhances your leadership skills. Some of the reasons to choose this amazing branch are as follows.
1.Learning Skills To Improve Employment Turnover
This is one of the most important tasks of the human resource executive. Hiring a huge number of people can hurt the company's bottom line. To train a new recruit member, it takes almost twice the cost of an employee's salary. Studying human resource management will make you understand the importance and procedure to hire the right people for the company. Employees are an important asset of the company, Checking skills of the person is important but it is also essential to check if the person can adjust and carry forward the company's culture. These are some things which are taught during your course specially in PGDEM.
2.Learn To Conflict Resolutions
A company is a place where a team can face various conflicts in a day. The main aim of a human resource manager or team is to resolve these conflicts. Workplace is something where every person has different opinions, management skills, and work ethics. While studying human resources, handling conflicts and resolving them is something that is taught considerably. You will also be taught to handle every problem or the conflict that is faced by the company in a very professional manner. You will be taught not to choose sides no matter if the conflict arises between employers or by any management team.
3.Learn To Understand Employees Satisfaction
The responsibility of the human resource team is not only to recruit the best person or give them training, but also to provide the utmost satisfaction to the employees. During human resource studies, you are taught how well employees and company's satisfaction be maintained and treated equally. It is very important to keep on checking if the employees are content or not. They are taught to resolve the employee's dissatisfaction reasons, address and motivate its staff and resolve every comment. They are taught to understand the issues faced by employees and look for the best way to assist them.
4.Learn To Improve Employee Performance
Now, this is going to be a tough thing to work on as a human resource executive. Keeping a track of employees and checking their regular performances is needed by the company and the Human resource executive stands responsible for it at times. But don't worry, every detail of handling these employees and motivating them to work better every time is taught in these human resource courses. Usually, when a company lacks human resource team or executive, any employee can be given a job without perfectly understanding their skills and work environment. One of the tasks of the human resource executive is to give proper reviews about the performance of an employee annually and show the company where employees are going wrong.
5.Learn To Train And Develop Your Employees
Every company or startup needs a human resource professional. When employees are recruited in a company the first phase they go through is to get trained by a Human resource manager. The human resource team conducts various assessments to understand the level of an employee and to train these employees for improving additional skills and qualities. During your education as a post-graduate in human resources, you will be given complete practical knowledge of how employees are trained and made ready for the amazing work and deadlines that have to be followed. This way, the company's employee turnover can be reduced and employee retention can be improved.
6.Learn To Help The Company With Budget Control
Budget management is something that is a very important aspect of a startup or a company. While your Human Resource studies are going on, you will learn a lot of stuff about budget management and control in a company. As a human resource manager, it's important to understand a broad budget of a particular project and find ways to minimize or control it. Also, it's important to cut and carb down on various unnecessary methods and expenditures as a human resource team person. A human resource executive also needs to handle different staff and wages, Salaries must be in accordance with the work and budget allowed.
Thus this is how important a human resource manager or team is important in any business or startup. You will learn various ways of approaching, recruiting, hiring, training and reviewing employees build a stronger community. You will be responsible for hiring the important asset of a company, it's people. When the business is on the verge of expanding, human resource professionals are required to hold on to everything. Your studies in human resources can be utilized in designing the pay structure of the employees as well as the influence of every government official on the company.
Human resources can be very helpful not only in business but also when you think of starting your own startup. Human resources have got everything to do with maintaining a great bond between the board and the employees. Not only hiring, but training these employees and enhancing their skills can also be a great opportunity to connect with communities. They are considered as a lifebond for the company which makes them a very important asset for a company. The other task of human resource team is also to provide high returns on business management. A human resource team acts as a middle man between the board and the employees. Any issue and conflicts in the meeting or business opinions, human resources team comes to the  rescue.