As a business owner, you have to wear many hats to keep your business running smoothly. Sometimes you're crunching the numbers, other times, you're a project manager, and sometimes you're the cheerleader. What you can never be, however, is a roofing expert, unless you own a roofing company.
So as far as commercial roofing mistakes are concerned, it's okay to make a few of them. However, some of these mistakes end up being too costly to repair. So you best avoid them entirely.
If you don't want to bear the brunt of these roofing mistakes, then your only option is to avoid them. However, you need to know these roofing mistakes in the first place before you can avoid them.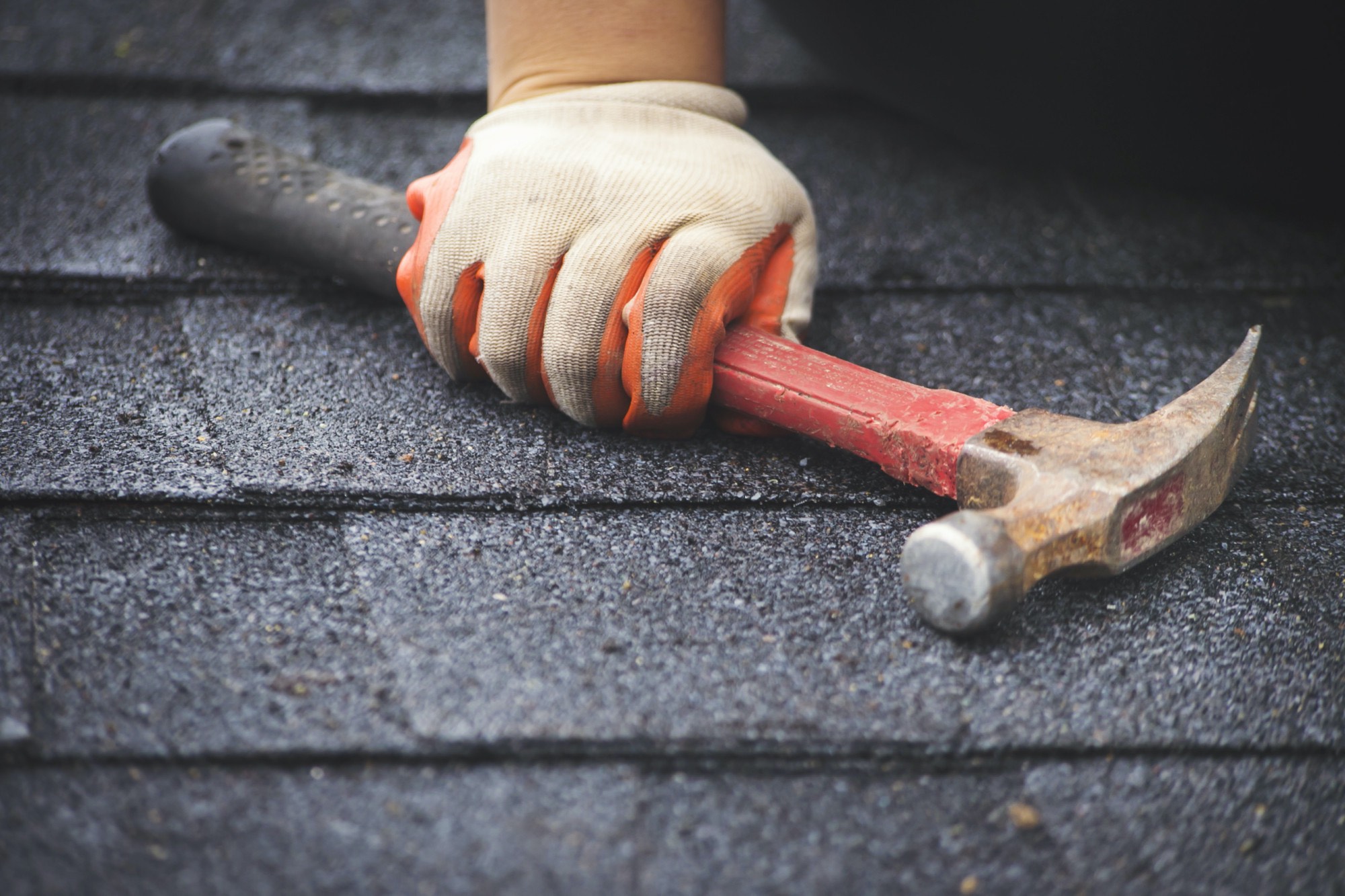 In this post, we'll highlight seven common commercial roofing mistakes most business owners make. That way, you can steer clear from such mistakes for a long-lasting roof that looks good.
1. Fixing Problems By Yourself
Running a business is expensive, and, understandably, you might want to save a little money by taking on roof repairs by yourself.  However, you'll end up doing more harm than good if you choose to repair the roof on your own.
On the surface, roofing seems pretty easy, but it's actually more complicated than you think. Plus, with commercial roofs becoming even more complex, you're better off leaving roof repairs to the pros.
Your current staff may not be up to the task of handling roof repairs, even though you have a skilled labor force. Plus, you might be putting your employees at unnecessary risk, and workers' compensation might not cover the injuries.
2. Procrastinating Your Roof Replacement
If you have an old dirty roof with worn-out shingles, then you're not setting the right picture for your company. However, you don't need crumbling shingles for your roof to need replacement. Sometimes, skyrocketing bills, uncomfortable in-house temperatures, and frequent repairs mean that it's time to get a new roof.
The longer you wait, the worse things get, and sooner or later, the entire roof might fail. So you better financially organize yourself the minute you see signs that your roof needs replacement.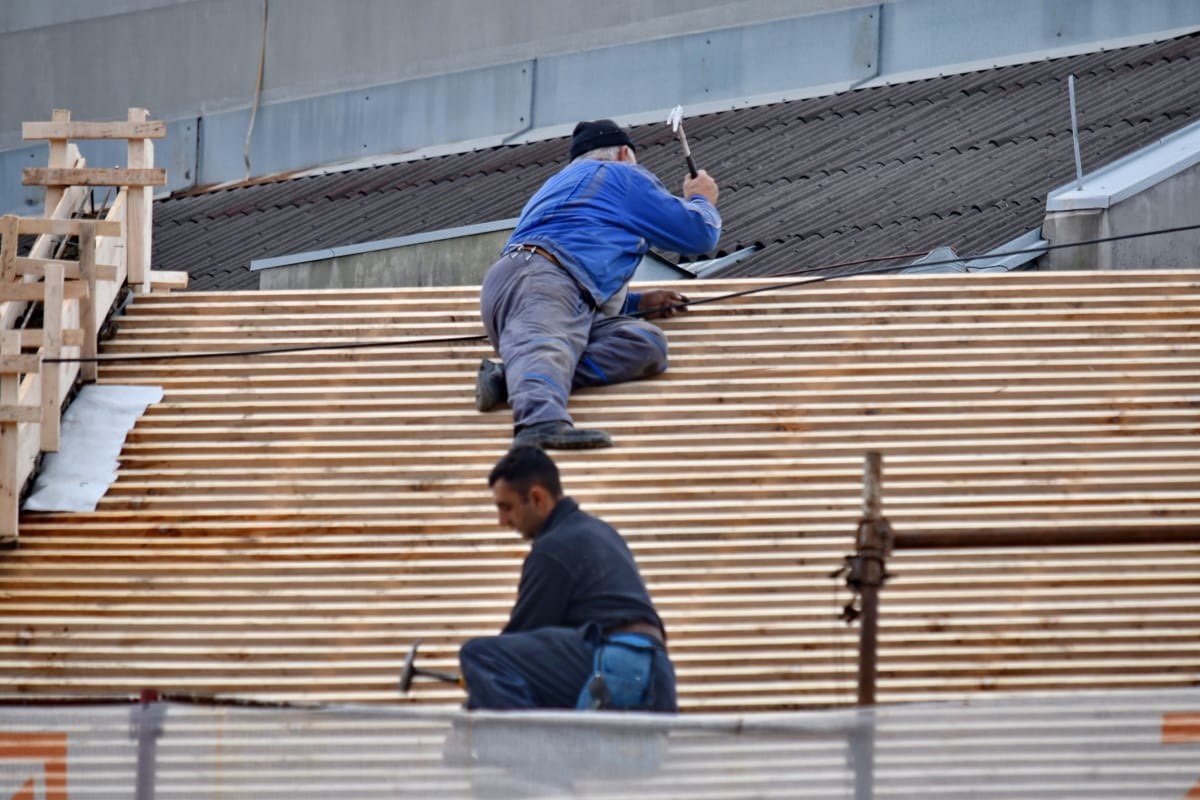 Also, remember that if you replace your roof early enough, you end up saving a bundle in repair costs in the long run. So replacing your roof may actually end up being more cost-effective than a series of regular repairs.
3. Overlooking Inspections
Apart from procrastinating replacement, another bad habit most business owners have is neglecting roof inspections. Most business owners do so because the roof doesn't seem pretty bad, or the roof is relatively new.
Regardless of the roof's condition or newness, it's never a wise idea to skip roof inspections. The reason for roof inspections is identifying a problem earlier on so that you can address it as soon as possible. If you don't address the problem early enough, then the repair costs may go through the roof.
So if you've scheduled a roof inspection with a professional roofing company, then follow through with the appointment. Failure to do so, and you could be looking at hefty repair costs or an entire roof overhaul.
So the next time you want to skip a roof inspection, you may want to reconsider that decision.
4. Covering Instead of Replacing Worn Shingles
You can't just place new shingles over the old ones. Well, you can, but doing so lets moisture and dirt accumulate under the new shingles. So whether you like it or not, you just have to remove the old shingles before you put any new shingles on the roof.
Another mistake you can make is not getting shingles that match with the ones on your roof. That means you'll have an awkward-looking roof that will be the laughing stock of the entire street.
So hire a reputable roofing company to replace your old shingles with new ones that match the current ones.
5. Inadequate Moisture Protection
Sometimes your shingles aren't enough to keep all the moisture out. That's because the shingles might crack and let in water. That's why your roof should have an extra layer of moisture protection by installing moisture barriers.
Make sure you buy tough moisture barriers that don't leak and can stand the test of time. Also, have a professional roofing company install the barrier for you to ensure proper installation.
6. Poor Attic Ventilation
If your attic doesn't have proper ventilation, then heat builds up, which then damages the shingles. Apart from damaging shingles, this heat also increases your HVAC power consumption. So when your energy bills shoot up drastically, then you need to check your attic's ventilation.
Poor attic ventilation is mainly because of improper roof installation. That's why it's so important to get reputable roofing companies like TEMA Roofing Services to handle your roofing.
Your attic should also contain some form of insulation to maintain its temperature. Otherwise, you have to deal with high energy bills.
7. Hiring the Wrong Contractors
There's no shortage of roofing contractors in the company, but only a handful can get the job done correctly.  As such, you need to be very keen on the people you hire to handle your roof maintenance, repair, and installation.
To ensure your roof is in the right hands, check the contractor's licenses and permits. Also, ensure the company has proper insurance. That way, you won't be liable for any injuries that occur during the roofing work.
Commercial Roofing Mistakes Are Completely Avoidable
Now that you know the most common commercial roofing mistakes, you should do your best to avoid them at all costs. Remember, your roof is only as good as your roofing contractor, so don't take chances when choosing a contractor. Also, don't attempt to do roofing repair on your own; you might not have the skill nor the tools to do it successfully.
For more informative reads, be sure to check out the other articles on the site.