Introduction: Here's an honest fact – no one likes to wait in a queue, especially when there's no certainty about the wait time. So, you can understand the frustration when a customer calls your business to inquire about a product/service or raise a query and is put on hold for an indefinite period. Given that about 66% of customers prefer to connect with a company over a phone call with a live agent, the call queue problem requires urgent attention.
You cannot afford to leave so many of your customers dissatisfied because dissatisfied customers turn to better and more reliable options. The point, therefore, is that your call queue is more important than you think and you need to manage it effectively.
What is a call queue?
The call queuing system is a new age feature that allows businesses to manage incoming calls in times of high call volume. The feature places all the incoming calls in a line (queue) while your agents keep receiving calls. Queued calls are then distributed in the order they were received to available agents.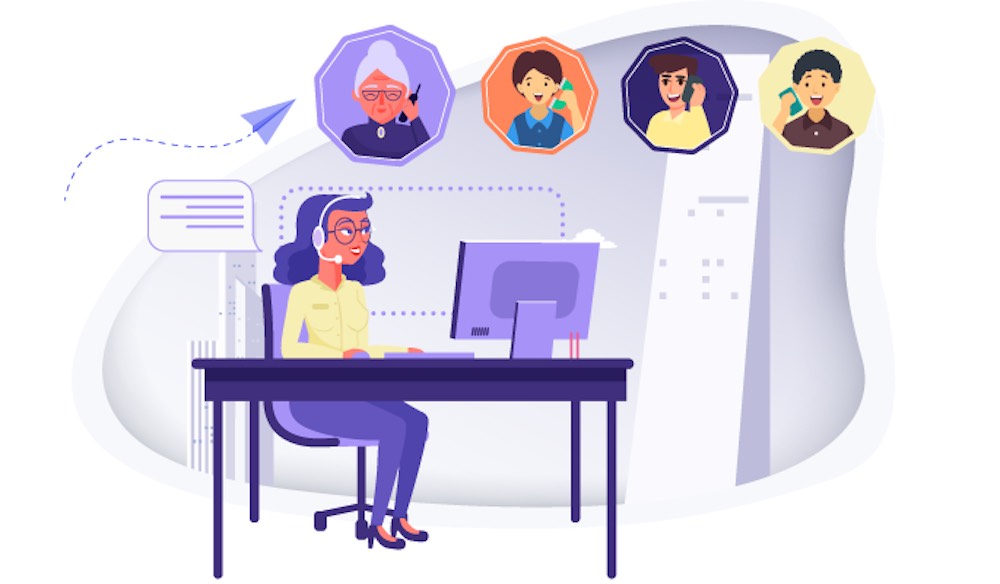 Call queuing software was earlier available only to tech-giants or large contact centers. However, by the courtesy of VOIP solutions, now all startups and SMEs can leverage the call queue system.
You need to leverage call queue effectively – here's why
In an ideal scenario, all the calls that your business receives are answered immediately by your agents. And your customers and agents have a happy ever after.
But that doesn't happen.
What usually happens is – Your customers call your contact center to inquire about your service or to raise an issue. But due to the massive influx of calls to your center, none of your agents is free to receive the call at that moment. So, your customers line up virtually in a call queue and wait to connect with the right agent who would address their concerns. If the wait time is too long, your customers are bound to get frustrated and perhaps find the next best option – your competitors.
How to manage call queues effectively? 
Enlisted below are the methods in which you can leverage the call queue system the right way:
Offer Callback options: Callback is an option wherein your customers can disconnect the call while maintaining their place in the call queue. The next step is to ensure that they receive a callback from you at a time they specify or as soon as the agent can take the call. This is a convenient option for both customers and businesses. How? Because customers do not have to wait – they are free while their place in the call queue is secured. And businesses do not have to worry about the costs of toll-free lines as customers are not put on hold.
Utilize Advanced Routing options: This will help you connect your customers to the 'right' live agents faster.
Call Routing happens on the basis of:
Geographical location, call center KPIs such as current service level, etc.
Customer data such as Customer lifetime value, customer tier, etc.
Analytics wherein the connection between the customers and agents is established depending upon the language, topic, sentiment, etc.
Behavior where customer behavior, communication style, etc plays a role.
This kind of call routing gives way to a better experience for customers and increased productivity/job satisfaction for agents.
Offer self-service options: It is important to note that all the queries that you receive do not require individual attention or live agents. There are way too many general inquiries that a business receives on a daily basis such as account balance, order status, operating hours, and more. You do not need to spend the efforts of a dedicated agent on these queries. To handle such routine queries, leverage Interactive Voice Response (IVR) or digital platforms. This way you'll only receive queries that require detailed solutions and the work of your agents will be significantly reduced.
But make sure to test your IVR to enhance customer satisfaction. Also, make the best use of Call Recording function to come up with even more queries that can be handled without live agents.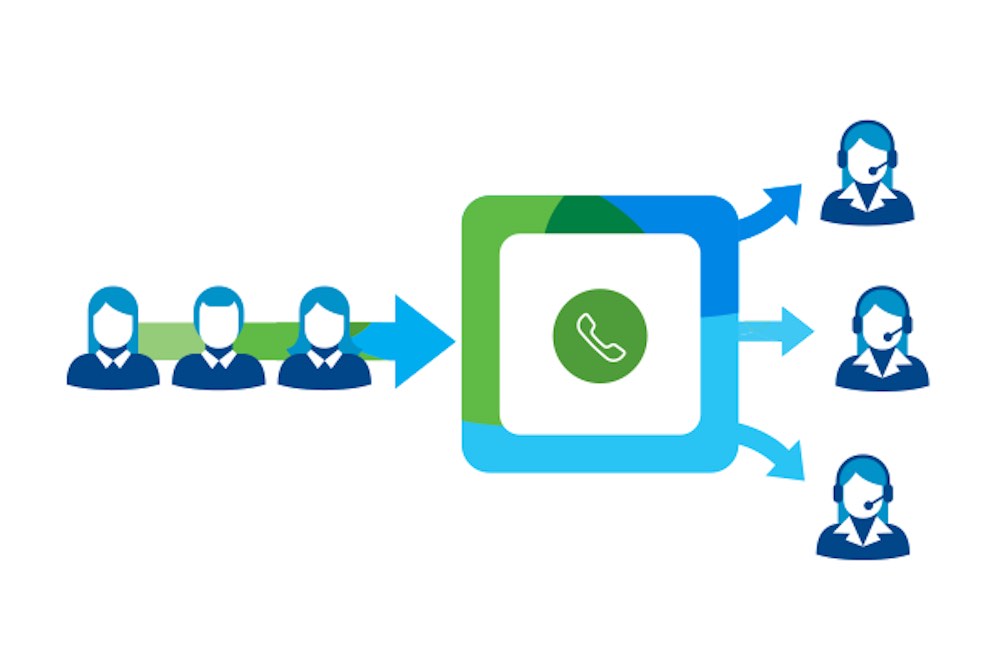 Work on managing your workforce: Manage your workforce in a way that all the incoming calls are handled effectively. If there's an imbalance in the influx of calls your center receives and the number of agents you have, you need to pay attention to managing your workforce. That means, if the call queue backlogs keep on piling up, you may need to focus more on your staffing plans.
Make use of customer data: Having all the customer data at one place before answering the call can significantly improve the quality of your calls. While the customer is waiting in the queue, make sure you gather all the data from CRM or other support systems. By doing this, you'll be able to give your customers a personalized experience and resolve their queries faster. Also, the productivity of your agents will improve drastically.
On-hold music is important: While your customers wait in a queue, the least you can do is to make their experience more pleasant. This will also show that you value their time and presence. You can use on-hold music which includes custom music, promotional messages, and other engaging prompts to make sure they stay on the line.
Define wait time limits: You don't want your customers to suffer the frustration of waiting for an indefinite period. To avoid this, you can set time limits on the queue. How this works is – when your customers reach the predefined time limit, the call will automatically be redirected to voicemail. This will help your customers get a sense of certainty as they'll be able to send their message through voicemail.
Conclusion: The aim is not to avoid call queues but to work on avoiding the frustrating experience associated with them. The aforementioned ways will help you leverage the call queuing software the right way. Your goal must be to enhance customer satisfaction and agents' productivity – make sure your efforts revolve around that.