You asked, BigCommerce delivered! As a consistently top requested feature, BigCommerce has launched Page Builder, a new visual editing tool that helps merchants easily create and edit site content, no coding required. This tool is now available natively across all BigCommerce plans.
What is Page Builder?
Page Builder provides an easy drag-and-drop experience to create and manage storefront content using text, images, videos, banners, carousels, and product lists.
This new tool will help get your store up and running faster with no coding required. It will also allow you to engage and attract more shoppers with fresh content that you can easily modify at any time.
Want to see more? Check out the landing page and video below to get a better idea of how to use the tool and its various features. (Hint: Click on it to watch it!)
https://www.facebook.com/elmensmag/videos/2672853959649116
Let's dig into some of the new features included in BigCommerce's Page Builder tool.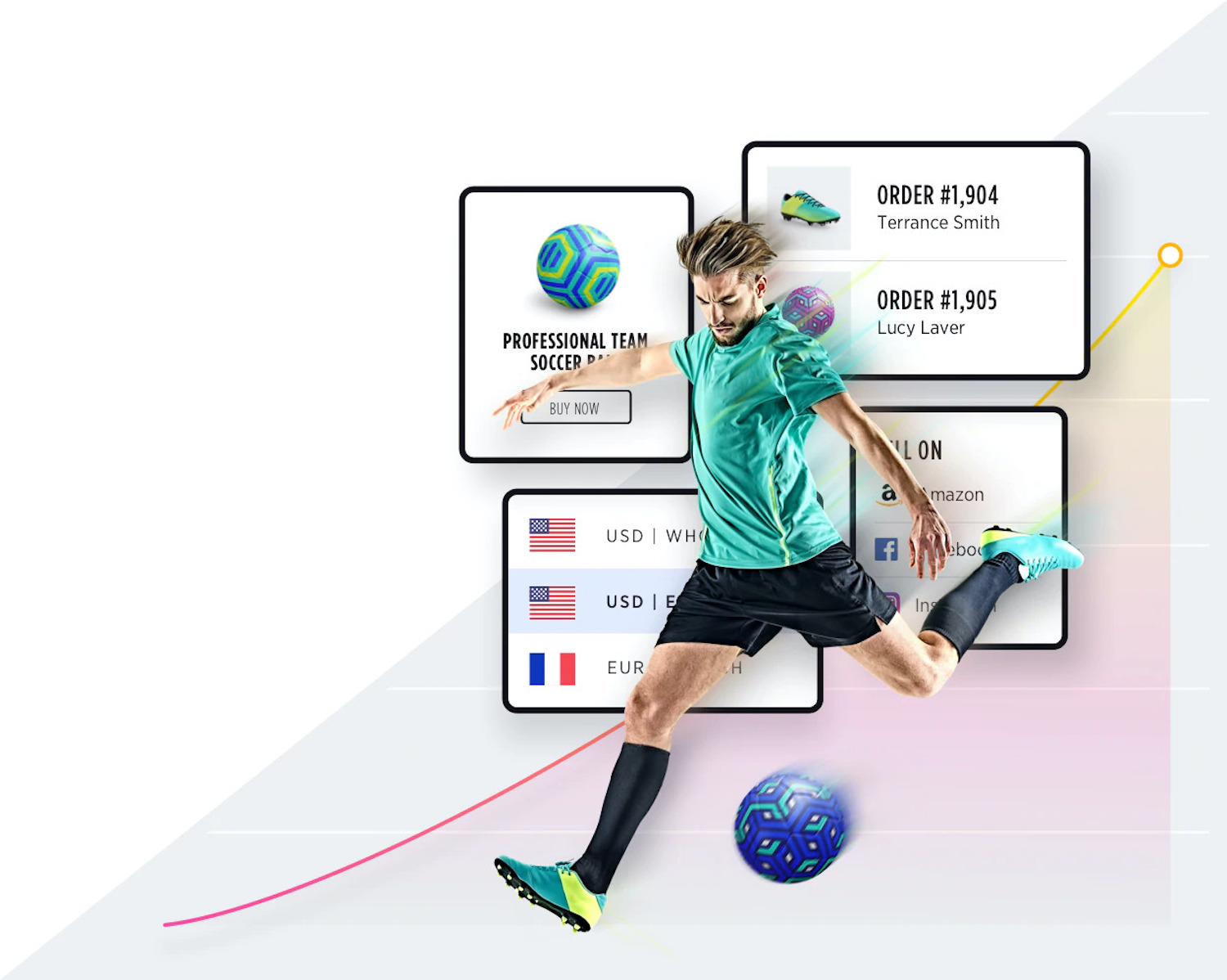 Widgets
BigCommerce's Page Builder has a variety of content blocks, called widgets, that can be dragged and dropped onto a merchant's site pages. These widgets serve a wide array of needs and use cases. Some examples are:
Hero Banners
Carousels
Product Listings
Videos
HTML Blocks
Spacers
More Features
Other features that you'll find extremely helpful and deserve a call-out are:
Drag-and-drop functionality across site – Shopify currently only has drag-and-drop functionality for the homepage of a storefront. BigCommerce provides this option across your site including the home page, product pages, category pages, cart pages, and more.
Preview Mode: This allows you to see how your site will look on different devices (desktop, tablet, and mobile), providing a streamlined and consistent look across the board – and no surprises.
The Admin Bar: Located at the top of your live site, this bar allows you to easily get back into Page Builder whenever you need to.
Is Page Builder currency available to all stores? 
No, Page Builder is currently in Open Beta for new trials and new stores only.
When will Page Builder be available for all merchants? 
Page Builder will be available for all BigCommerce merchants in "Early Access" at the end of May. We will be sending out information once it has been released for all existing merchants.
What are some benefits of Page Builder? 
Easily create and edit pages with drag-and-drop widgets – no coding required!
Get your storefront up and running faster
Preview your site before you publish
Provide tailored shopping experiences with custom widgets
What's the benefit to store owners vs. developers? 
Store Owners: 
Can easily add and manage content on any storefront page
Can make quick storefront adjustments without having to code or hire a developer
Developers: 
Extends the level of customization for our platform (provides better ROI)
Can create custom content widgets with Page Builder or via apps
How does this compare with Shopify? 
Shopify also has drag-and-drop visual editing functionality, but it is limited to a store's homepage. BigCommerce offers the ability to easily create and design homepages, landing pages, or subpages with Page Builder.
How does Page Builder compare to Shogun?
Page Builder positions us much more competitively out of the box versus competitors like Shopify. However, with a dedicated tool like Shogun there's additional advanced functionality (like scheduling when certain pages publish and A/B testing) that may be worth the investment.
Is this replacing Stencil? Can trial users still access Stencil?
This feature does not replace Stencil, but instead offers merchants additional visual editing and content management features in the Control Panel to help design their storefront faster. New trials will have both Stencil (theme platform) and Page Builder (feature). Merchants have the option of building their store purely with Stencil or they can also take advantage of Page Builder.
This tool is definitely a game-changer and is set to make your site customizable easy-to-manage. Hop on over to BigCommerce today and see everything they have to offer.