Sort your student stationery with the click of a button and buy our back to school bundles from the safety of your home.
We know it's been pretty tough for school children and college students of late so we want to ease the stress and make life a bit easier with great value, quality pen bundles that deliver for scholars of every age.
Specially curated pen packs
Uniball have joined forces with Easichalk to deliver BIGGEST student deals ever. There are five carefully curated packs with specially selected essential pens delivered straight to your door at a fantastic price.
Great value back to school stationery
The exclusively curated back to school bundles start from £5 and include all the basics that school, college and university students need for their studies.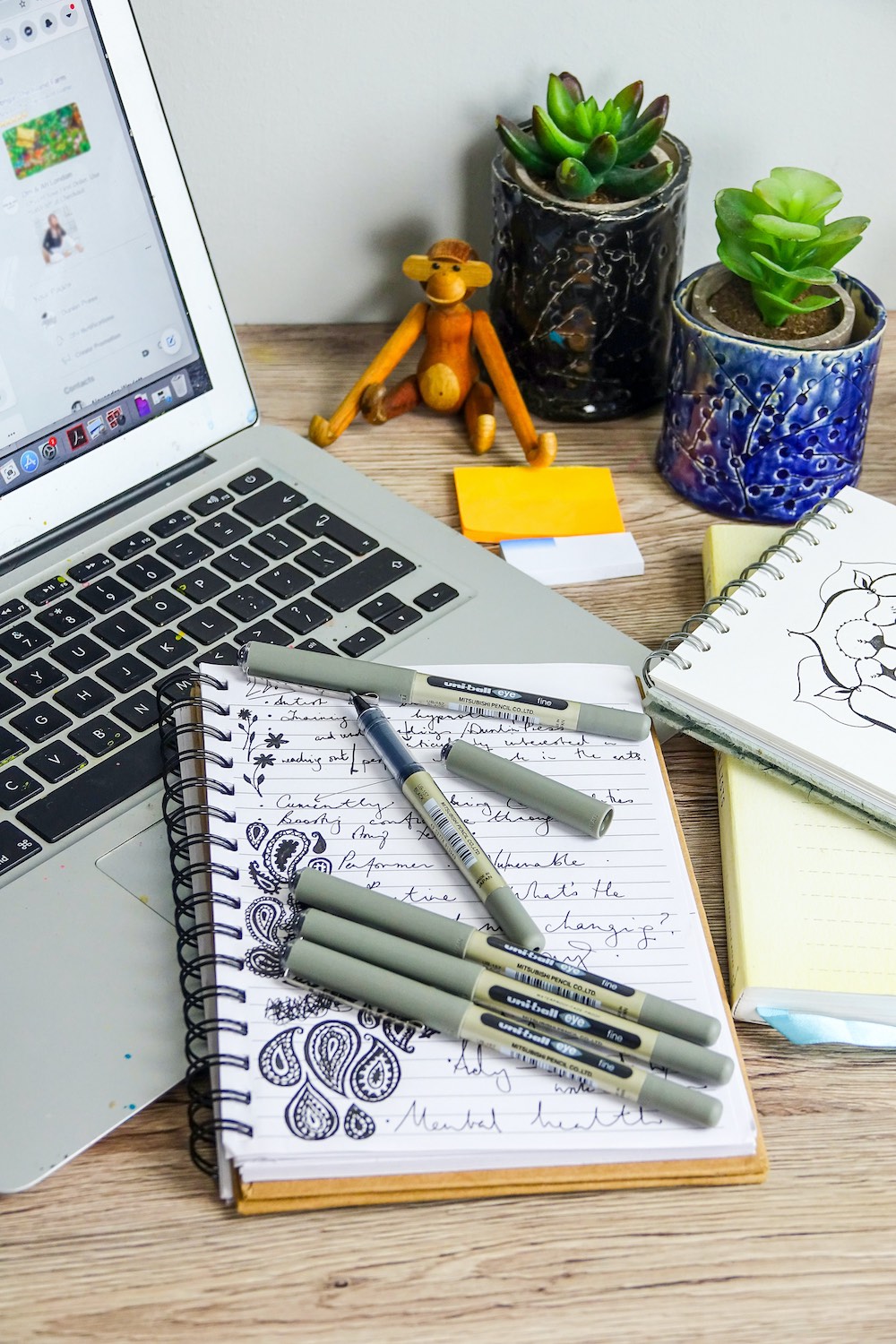 They include two Student Starter packs featuring a pack of five Eye Fine rollerball pens, one in black and one in blue ink for £5.
One of the world's favourite rollerballs for more than 20 years. The Eye Fine contains water resistant uni Super Ink – which is fade resistant, water resistant and tamper proof. Its 0.7mm nib writes with a clear, precise line. The Eye's unique 'uni-flow' system ensures a consistent and continuous ink flow right to the last drop so you don't have to worry about the pen jamming or ink running out. It is the perfect everyday, neat-writing pen for both school and higher education and features in four of the five back to school packs.
Bumper student bundles
There is a bumper Family Pack (see below) which is great for school age pupils. Brimming with a range of great quality pens, this is the ultimate family stationery bundle, all for just £10. It features three of our redesigned, new and improved Erasable gel pens (that are great for young ones to practice their writing), three black Eye Fine rollerball pens and a Super Ink Marker – great for when you need to label clothes and lunch boxes.
The comprehensive Student Pack (below) is an excellent buy for your secondary schooler or college and uni scholar. Available at only £10, it features uni-Air and SIGNO UM-120 gel pens in essential blue, black and red, plus two ever-reliable Eye Fine black ink rollerballs and a super versatile uni-PIN pen. This pack covers all bases; everyday writing, note-taking, smart script and even a bit of sketching and drawing.
Eco friendly purchases
All of our Easichalk bundles are sent as loose pens, no there is no extraneous packaging – saving you money and meaning you don't have to deal with any unnecessary waste.
The uni-ball Easichalk Eco Pack bundle is the smart choice for the eco-aware, value-conscious stationery fan. At a great price of £15, the pack not only contains four Erasable Gel pens in black, blue, green and red but also has two bonus black and blue three-piece refill packs for when those hardworking pens run out. This effectively means you get ten pens for the price of four and you are reducing your plastic use.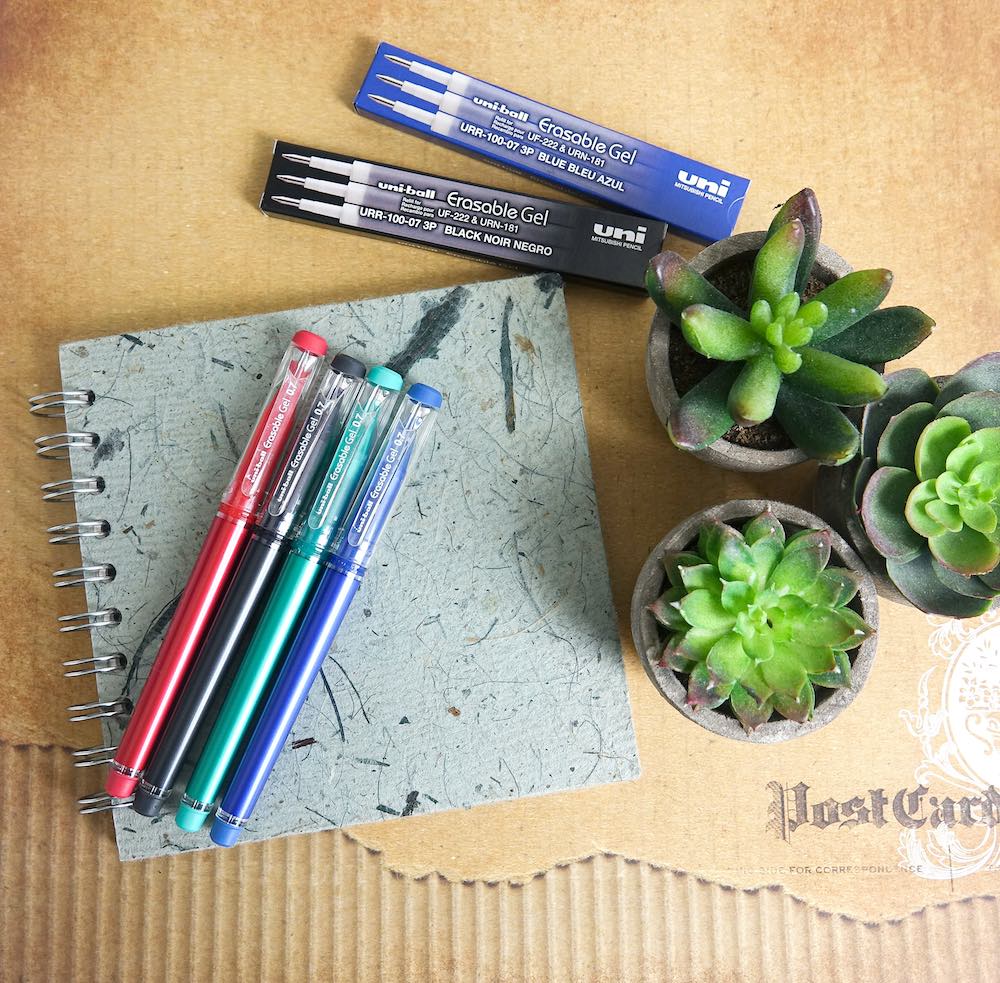 Encased in a sleek metallic coloured barrel with a clear cap, uni-ball Erasable Gel pens contain a new, improved ink formula that's denser and clearer compared to former models. The pens feature an eraser function at the end of the barrel. Simply turn the pen upside-down to activate its lock-mechanism for secure and stable rubbing out.
These unbeatable uni-ball deals exclusively available at Easichalk.com, but some are available at Amazon website. So why not take advantage of the best back to uni or back to school bundles ever and order your special scholarly set today.