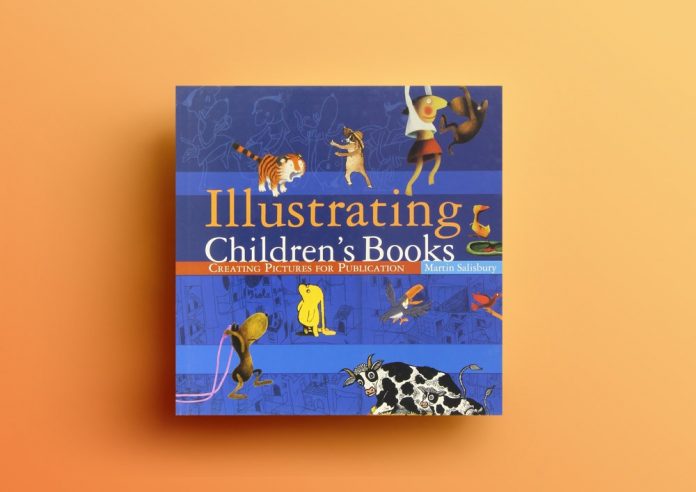 Illustrations are drawing, painting, or a simple printed work of art which explains or visually represents a written text, which may be of a literary or commercial nature. They are a necessary part of children's books and play an important role in educating and attracting children to learn through these colourful images.
For those who write children' books may also have to consider illustrating their books. Where the story outline can make a difference in understanding the message of the book, illustrations can make the process easier. You can hire an illustrator for children's books so you can collaborate and produce creative images for your story. Here are some reasons why your books need to be professionally illustrated.
Motivates the kids to read
Children's books keep young minds busy. Younger kids might not understand the purpose of the written text, but the illustrations in the book describe the narrative of the story. Colourful images help them to stay motivated and develop a reading habit. This is one of the major reasons what makes illustrations for children books imperative.
Strengthens visual thinking
Young readers are great observers. They might not be able to connect with the textual content of the book, but they surely understand the concepts described through illustrated images.
Most often, parent read bedtime stories to their children, which makes a strong bond between them. However, one more benefit of reading picture books aloud is that it helps children to pay attention to reading, which prepares them to be better listeners. Along with that, they learn to pronounce words which were before difficult to say!
Children's books provide young readers with an opportunity to escape the real world and be an active part of the story. It helps them to learn new concepts and share them with others in the class or at home, which builds their confidence to speak. They have control over what they think and how and where they like to read the book.
Serves as an effective learning tool
Schools and educational institute exploits the picture books for its quality of being eye-catching. These books provide the children with ideas which were unknown to them. They get introduces to new concepts and words which were difficult to learn before. The ultimate result—it helps children to learn new things.
For an elder group of students, illustrations help the student to learn more complicated things. For example, the solar system and the name of planets revolving around the sun or the eclipse of the sun and moon can be easily explained through images.
Not just that, even students at the graduation level can learn through illustrations. For example, a medical student preparing to become a doctor can learn anatomy through illustrations.
Refine the skills of the young scholars
A kid understands the world around them in a non-abstractive way. Illustrations provide them with concepts triggering their imagination, and their analogical thinking is strengthened. They are able to relate objects with the images and the text which accompanies it.
Simplifies things
Illustrated books can describe various aspects which are incommunicable in the simplest form. Illustrated books can be very helpful as they explain children things which cannot be communicated.
Builds vocabulary
Kids are introduced to picture books when they start to speak and begin to understand things. They come across new words which are difficult to understand, which can be explained by illustrations accompanying the text. It connects them with literature and provides the clues to understand the most intricate concepts. Such books make learning fun for the children and compel them to reread the books. As a result, it builds their vocabulary in an effective and involuntarily manner.
Conclusion
Children's books provide valuable lessons. They provide the young minds an opportunity to introduce important virtues and molds their minds according to it. It also provides the knowledge and lessons about a certain aspect of leading a successful life.