If your workspace gives off a dull vibe, such a vibe is sure to affect you and your surrounding co-workers, leading to boring and unproductive office hours. To prevent this dire situation from occurring, you need to bump up the vibes of your office by adopting unique flooring ideas.
While you can easily search for the best floorings and have any commercial flooring contractor install them, how you apply those floorings will go a long way in switching up your office. Read on to discover how to tap into the gold mine of office flooring ideas.
Perks of Having Creative Flooring Ideas in the Office
Before handing out the tips for a more vibrant office, it's great to understand why you need to invest that much energy into your office flooring.
It creates an inviting and warm environment that boosts workers to be more proactive.
It increases the productivity of staff due to improved moods and interactions.
It increases the value of your office.
It provides durable and long-lasting aesthetics that combine style and function.
With all that said, it's time to look at the best tips for a more creative workspace.
5 Tips for Better Aesthetics on Your Office Flooring Fit-Outs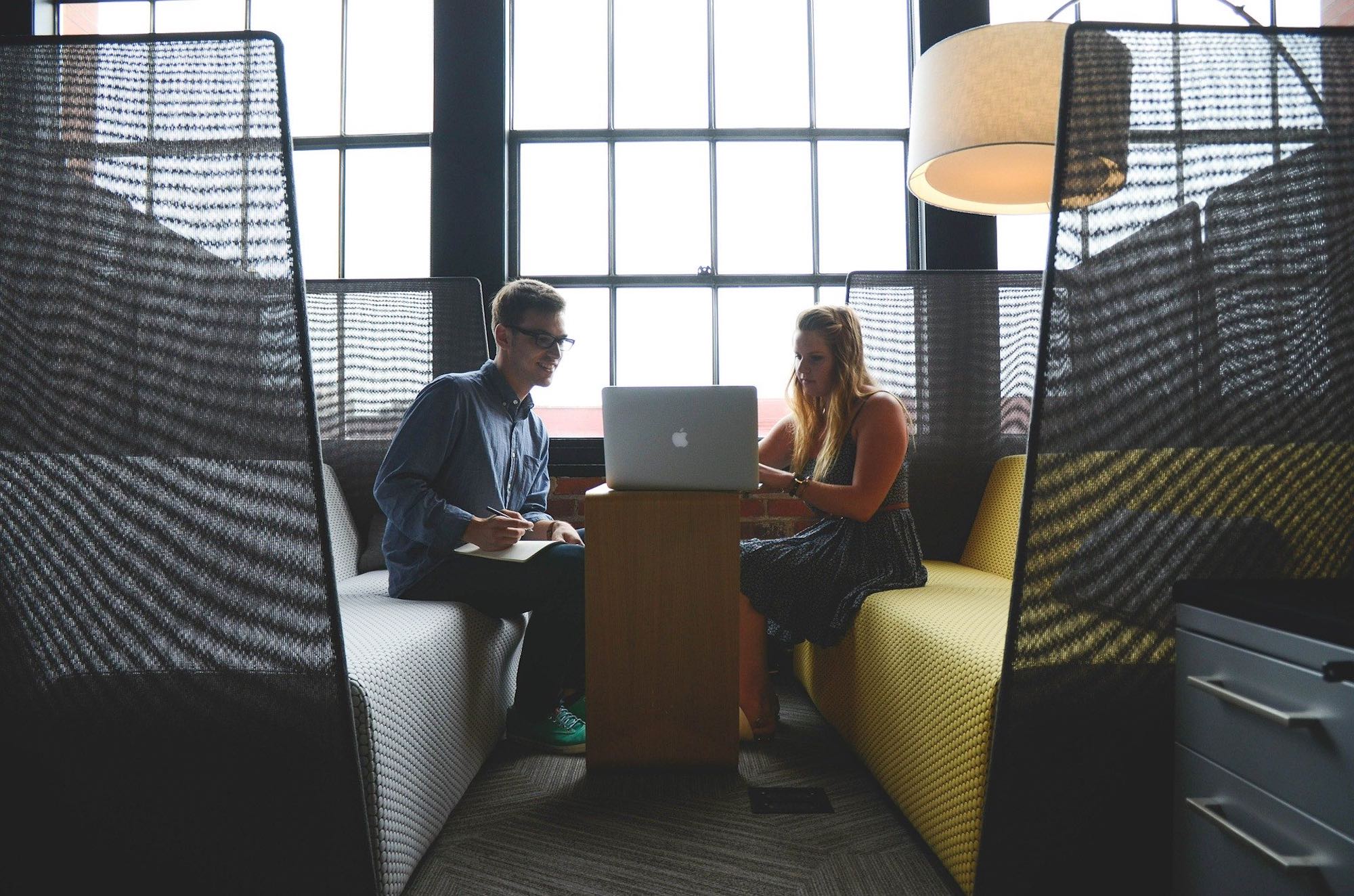 1. Target a Home Feel
The more homey an office feels, the more comfortable and motivated workers are to undertake any task. That's why it's important to make the workspace look more residential by using more home-based themes and tools to achieve the level of comfort and luxury that is felt at home.
2. Don't Shy Away From Colours
Colours make any room come to life. A simple mixture of hues in the right shade has the power to transform any dull, empty box of work into a vibrant haven. Also, colours evoke feelings so the kind of profession done should be considered before picking out a colour to match.
3. Get Creative with Patterns
The use of patterns is enough to make even the low-key designs stand out in a workplace. It's also the key to enhancing the office to a hut of sophistication and class that connotes what the workplace stands for.
Examples of interesting flooring patterns include grid, offset, diagonal, Flemish bond, weave, and so on.
4. Make the Most of Your Space
Remember that the floor is the most available part of the room to the human eye, so be sure to leave a dazzling mark through the flooring design. Depending on the theme you're going for, you can choose to use tone to create whatever effect you choose.
For instance, a dark tone creates an atmosphere of focus for individual workspaces, while an ambient tone of flooring will create a more embracing and open atmosphere in the case of meeting or board rooms.
5. Go for an Urban Approach
For offices in big and bustling regions, adding an urban flair brings about a refreshing look to the interiors of your building. For instance, you can incorporate styles centred on the use of hardwood or concrete to bring the aesthetics of the cool city into your workspace.
Wrapping Up
For a better working environment and approach to tasks, the office should be granted style and personality. That way, workers will feel more at home at their workplace and be motivated to achieve the day's tasks.