Emirates has launched a new counter attack against its American carriers competitors. They used the ultimate weapons Laughter and Sexy Women!
Jennifer Aniston scored a $6.7m deal with Emirates airline as brand ambassador.
In a one-minute ad, her first as the airline's brand ambassador, Jennifer Aniston plays a delusional american airline passenger, wearing a bathrobe and holding a loofah and a bag of toiletries,asking the flight attendants where she can find the shower.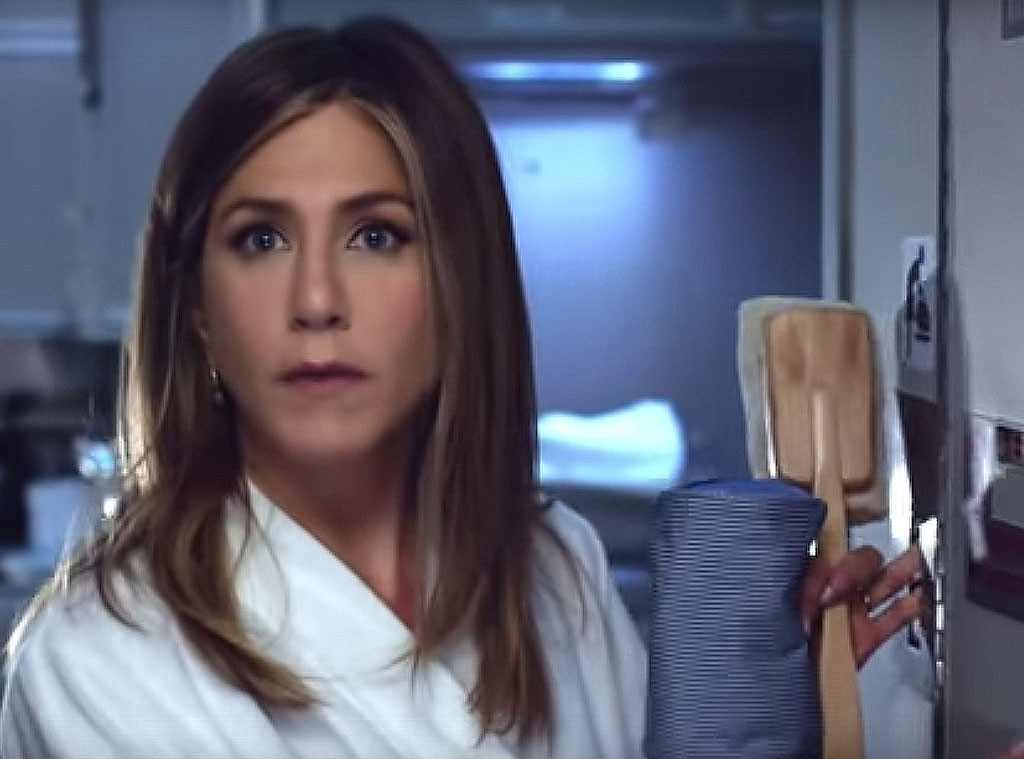 "I'm going to look pretty silly dressed like this going to the bar," the actress says.
The attendants tell her there is no shower and no bar, and offer hot towels and some nuts. "This isn't an Emirates plane, ma'am," they say.
In the next scene, Aniston wakes up in her private suite in an Emirates first-class cabin, and realizes the whole episode was a nightmare. The ad's slogan is: "Wake up to flying as it should be."
The ad scores a direct hit on its target, experts said yesterday. "It isn't just a thinly veiled barb at US airlines, it depicts a real-world situation," said Saj Ahmad, chief analyst at StrategicAero Research.
"For too long, customers have paid a lot of money and had poor value in return. The expansion of Emirates, particularly in the United States, has changed the game and the reality is that US airlines are simply ill-equipped to compete.
"It's a smart, savvy and sharp advertisement and Jennifer Aniston works brilliantly well."
If it was EgyptAir, they'd bring up Ilham Shahin but Emirates is not to be compared to other Arab airlines as Etihad or EgyptAIR. Maybe one day they'd also be a high end airline. Don't you think? Leave us your comment below….