Most of us devote ourselves to working hard all our lives to have a secure future. Retirement provides you the opportunity to do everything that you might not have enjoyed earlier due to lack of time, such as spending quality time with your family, pursuing an interest, or checking things off your bucket list. You might just want to lie down near the beach soaking up the sun, or you may be interested in surfing and deep-sea fishing. You may have wanted to have a daily golf routine but never had a chance to do it when you focused on your career earlier. To fulfill all these dreams, you're probably looking for a new home base.
If you're searching for the ideal new city for making the most out of your retirement, North Myrtle Beach, SC, can be a perfect choice. North Myrtle Beach is receiving a lot of attention from international and American investors alike. Whether you want to invest your money or buy a new house, this gorgeous beach city of South Carolina, located along the South Atlantic coast, offers immense attractions and amenities.
Generally, the better the facilities, the higher the living cost is. The most attractive aspect of  North Myrtle Beach, SC, is its lower living cost, which is 30% lower than the average national cost of living. Thus, you can maintain a great living standard without breaking your bank. Not only this, the city offers lucrative real estate opportunities. Moreover, people are inevitably concerned about medical facilities before making a move to another town. North Myrtle Beach has excellent medical facilities comparable to Miami or Las Vegas but at a much lower cost!
If this hasn't piqued your interest enough, keep reading! There are more reasons why you should purchase a property in North Myrtle Beach, South Carolina. You can check A Place at the Beach condos for sale if you want to have a look at the listed properties right away!
Affordability
Among all eastern coast beach communities, North Myrtle Beach is one of the few places where you can buy a home even on a restricted budget. Grocery shopping can be done at prices on the lower end of the spectrum; this contributes to the overall lower cost of living in the area. Medical fees charged by the doctors and hospitals are about 1/3rd of the amount needed in Las Vegas or Miami Beach for the same treatment. You can also get a better insurance policy for your car compared to some small southern towns. Some neighboring states charge an annual inspection fee of around 40 to 50 dollars, but you don't have to pay it here! It doesn't stop here; even the property tax is exceptionally low.
Each area of approximately 10-15 miles has its own set of attractions. Medical offices, drug stores, grocery stores, theatres, restaurants, drivers' licese divisions, attorneys, and courthouses are present in each area. Whatever service you require, you can find it within a 10-mile radius. Locals generally drive less than 8000 miles a year unless they need to visit other cities. As fuel prices increase every year by 10%, this factor makes a huge difference in your overall expenditures. Many people's primary consideration is to live in a place near their job location. Thus,searching for a job comes first.
Opportunities for Employment
The tourism industry boasts more than 74,000 jobs in the Myrtle Beach area. People who move here can certainly count on this industry for earning their livelihood. However, your employment options aren't limited to the tourism industry; there are multiple other sectors for finding your dream job.
Low Taxes
You'll have more disposable income living in North Myrtle Beach due to the low taxation on your property. South California doesn't tax social security benefits. Moreover, the cost of living here is 7 percent less than the rest of the country on average.
If you are moving from another state, you will love saying goodbye to high taxes. Property tax in South Carolina is .057%, which is the 7th lowest in the United States. The states near it have property tax rates of 1.27%, 1.35%, 1.68%, and 2.07%. South Carolina is regarded as one of the top ten states with the most tax-friendly rates for homeowners.
The Weather of North Myrtle Beach
You can spend more time outside in the North Myrtle Beach area, enjoying the sunshine more while spending less time shoveling snow. The annual average temperature at North Myrtle Beach is 74°F, and residents get around 215 sunny days a year on average.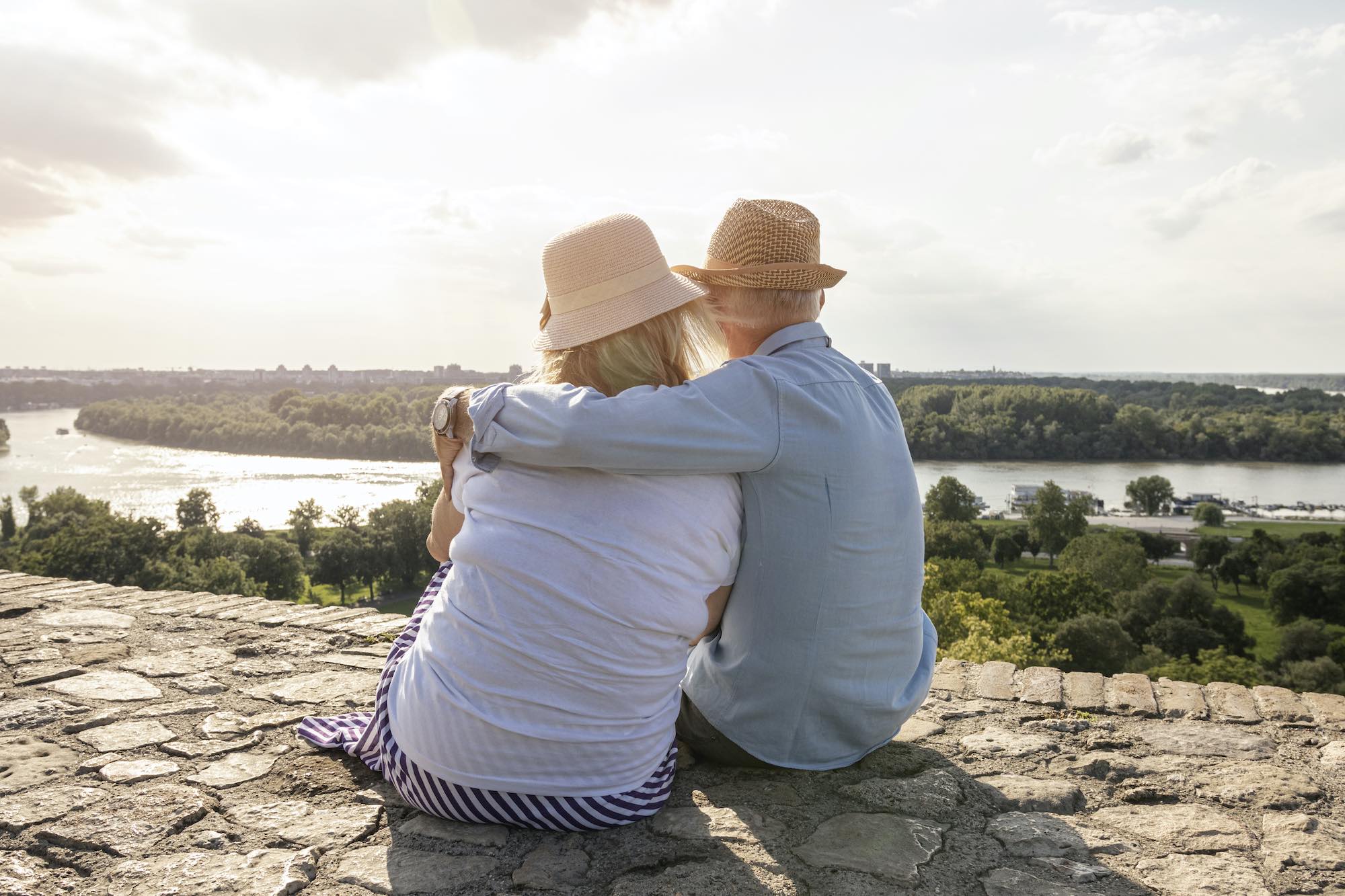 North Myrtle Beach is a wonderful place for a vacation for its mild temperature all year round. Summer is the perfect time for enjoying all the beach activities, such as surfing, parasailing, jet-skiing, banana boating, and boogie boarding. Besides, all hotels and resorts feature kids' splash zones, outdoor pools, and lazy rivers, popular during the hot weather.
When the weather cools down in fall, it is the ideal time of year for enjoying kayaking, fishing, golf, standup paddleboarding, outdoor dining, shopping, and more. Even on chillier days in winter, the day still offers plenty of sunshine to go outdoors to play a round of golf or a walk on the beach. The weather isn't cold for long in North Myrtle Beach, and after that, spring brings back the warmer temperatures. You can enjoy the warmer days by checking out the beautiful flowers blooming at the Brookgreen Gardens or dining outdoors at a restaurant.
You'll enjoy and experience sunshine regardless of the season. It is warm enough to celebrate a Christmas or two in flip-flops and shorts.
Education Facilities in North Myrtle Beach
This area boasts outstanding private, public, charter, and parochial schools. It also has a technical college, two universities, and some area trade schools. With several accolades and awards, Horry County Schools has a great reputation on both national and state levels.
Community Matters
The North Myrtle Beach area offers plenty of amenities to keep you involved. What could be a better way to pass the time than by giving back to your community? You can do it here by engaging with interesting people within the community. Professional associations, arts groups, community service groups, religious organizations, and medical facilities always need volunteers to provide assistance and valuable support to the community.
Excellence in Health Care
Retired people form a sizable segment of the community. Naturally, great quality healthcare is one of the major concerns. You don't have to worry about getting timely and top-class care because North Myrtle Beach has award-winning medical centers offering some of the best treatments and technology available.
Attractions
As it's a family-friendly place that offers activities to people of all age groups, people keep returning to it to enjoy their vacations. One of the main reasons for this is the entertainment and attractions available in the area. Myrtle Beach is one of the world-famous golf destinations featuring almost a hundred beautiful and pristine golf courses. It is a paradise for golf lovers.
There are various things to do and numerous places to see in Myrtle Beach; every year, new attractions are being added to the list so you won't get bored soon!
Final Thought
Due to the immense popularity of North Myrtle Beach, new construction projects are being undertaken here. The continuous rise in demand for condos and properties indicates a thriving future for businesses in Myrtle Beach. Thus, there is no better time than present to get settled and buy a property in the North Myrtle Beach area.