Today marked the opening of its first Apple Store in the middle east. Of course where to open first, Dubai!
First Apple Store in Middle East, Opens in UAE
The lucky state got its featured huge branch in Mall of Emirates. The store that hosts a fully featured store offering more than 150 products.
Apple employees were welcoming the customers into the store all the time. Check the video below.
https://www.youtube.com/watch?v=GuaM8e_1w28
Apple employees, kept chanting 'Dubai team!', during the opening of the new store. The first customer was carried through on the employee's shoulders. We think that's a lucky guy.
 Angela Ahrendts, global head of Apple retail and online sales, was attending the opening. The employees were also chanting for of Angela! "An-Gel-a!" The crowds were hilarious. People came from every where to celebrate the opening.
The shop owned by Ahmed bin Saeed is the World's largest, of course it's in Dubai. The store offers 150 products including Apple Watches, iPhones, iMacs, Beats headphones, iPads, Apple TVs and select third-party accessories. It offers services offered by Apple worldwide, including free daily workshops, special events and year-round programmes for children.
https://twitter.com/DXBMediaOffice/status/659681112881561600/photo/1
Not only that, a second store will open in Abu Dhabi the same day at Yas Mall.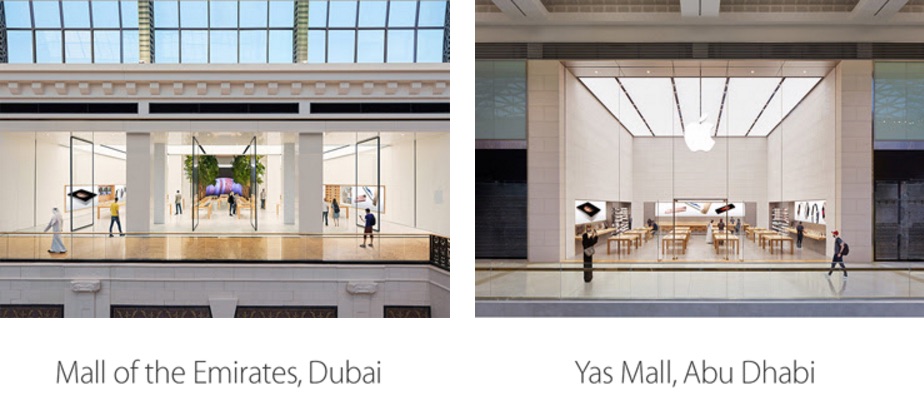 That is an excellent for the middle east, we're sure other cities will follow as Cairo, Beirut and Jeddah. Don't you think your city deserves an Apple Store too?
Well we DO have Authorized Premium Apple Sellers including our favourite BestBuy Egypt. BestBuy Egypt have two stores. One in Cairo Festival City Mall and the other in Mohandessin. We guarantee you an excellent customer service.