After what seems like an eternity spent just getting through each week and each month, businesses finally have a few reasons to feel optimistic. We've spent so much time focused on what's right in front of us, as each successive issue or development with the pandemic threatened to sink our businesses. But with more and more people getting vaccinated and places of business reopening all over the world, it is finally time for us to lift our noses from the grindstone and think about how we can move forward in the second half of 2021.
Advertising has always been one of those areas where a lot of business owners get a little nervous. After all, it can be a very expensive undertaking and, even though you may feel supremely confident, there is never a guarantee that it is going to work as well as you'd hope. But with new technology and greater understanding of the marketplace, digital marketing does not need to be a shot in the dark. There's no need to buy a billboard, digital or physical, and hope that enough people see it to make it worthwhile. If you're looking to give your advertising strategy a boost, here are a few steps that you can take.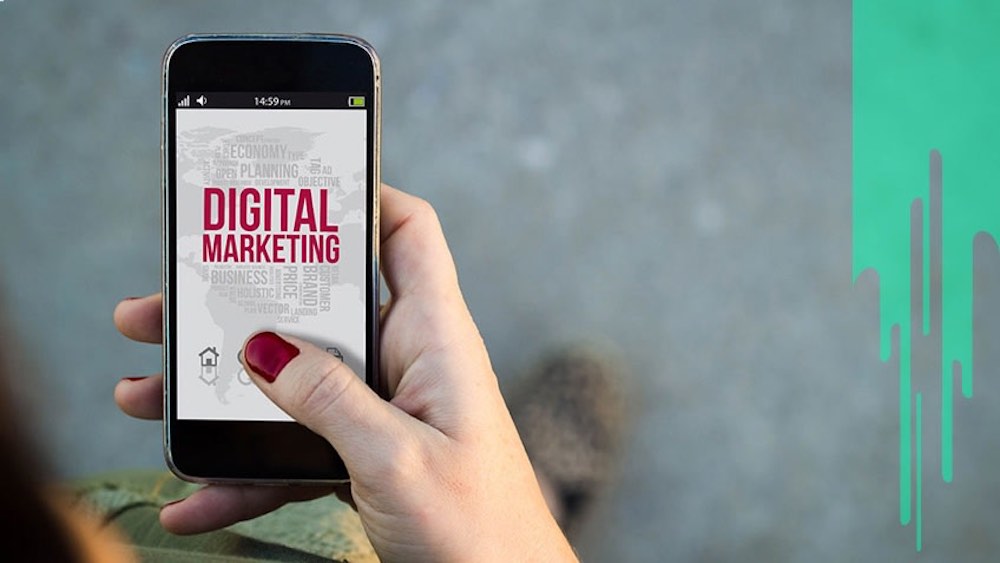 Do Your Research
Before we get into the different types of digital marketing that you could look at, let's start with a little preparation. One of the best tools that you have at your disposal is your customer data. If you aren't using this properly, then you are ignoring a very important resource. Look at which parts of your site are performing strongest. What content and which pieces of messaging are yielding the best results? Is there an element that is not performing at all that you should cut out?
Then, you need to get to work on your target audience. Do the research on what platforms you should be targeting in order to get their attention. What age bracket are you going after? Can you identify any other themes and areas that they are interested in? The clearer idea that you have of what is going to get their attention before you get started, the smaller the chance that you will be going after the wrong people.
Create A Focused Strategy
As we mentioned, a lot of businesses lose money on their marketing because they cast their net too wide. And, in fairness, going for as many different people has long been one of the most widely accepted strategies. But we have all spent so much more time online during the course of the pandemic and users are much savvier about marketing techniques than they used to be. It's not enough to simply announce a discount on prices, for example, if the people you're telling aren't interested. In that best case scenario, you're going to get a lot of people clicking through to your website who find that they aren't interested in what you're offering.
So, following on from the above point, use that customer data and that target audience information to create a campaign that is laser focused on the people who are most likely to continue on their customer journey after they have clicked through. You may want to target social media channels, websites where your audience spends a lot of time, or you may even want to stick to an email campaign to ensure the highest possible click through rate.
Make Sure Your Content Represents Your Brand
A flashing banner announcing a half-price sale, or a new product is all well and good, but creating a brand persona that accurately reflects your business and your ethos is how you get people to become loyal customers. Things are incredibly competitive in the marketplace right now as businesses are battling it out to stay afloat in the post-COVID era. One of the best ways that you can make sure you stand out is to have a personality. Your social media will be a big part of that (more on that in just a moment) but one of the biggest and best weapons you have is your content.
So, it's time to take a good long look at your website and the content that you currently have. If you haven't updated your webpage in a while, then it's time to get to work on some written pieces that reflect your years of experience and your expertise. Think about bringing in a professional web designer to shed that old, templated look and create something that feels more uniquely you.
Of course, one of the best ways to get your brand out there in a way that shows what you're really all about is with video marketing. We mentioned how much more time we're all spending online these days, and it's estimated that around 500,000,000 people watch videos on Facebook on a daily basis. If you are not using video to promote your business, you will be falling behind. Great video marketing should be eye-catching, engaging and personality driven. LNP Media Group knows the importance of creating content that reflects the essence of your business and they can offer you a range of different options, from TV commercials to music videos.
Start Making The Most Of Your Social Media
A lot of businesses still aren't doing enough with their social media channels. For many business owners, it's seen as an obligation rather than an opportunity. That's where you'll see brands putting out scheduled Tweets linking to content without any kind of personality, with maybe a post on Monday and Friday featuring a generic meme. Social media shouldn't be a burden, it should be one of the most effective ways for you to connect with your audience and to get the word out there about any campaigns.
Now, it is not enough to spam your channels with promotional offers or links to a one-time deal and hope that you'll see some amazing results. Brand loyalty has to be earned on social media, so you need to put the groundwork in. Be sure to capitalize on any trending topics and look for other businesses that you could collaborate on some cross-promotion with. Above all, you need to make sure that you are talking to your followers. Good customer service is crucial and if word gets out that you are treating yours badly, word travels fast. It's also important to stay up to date with the latest social media developments. The big channels are levelling up, especially with their video services, so don't get left behind.
Think About Investing In Some New Tech
We mentioned that technology had been changing the fact of digital marketing right at the start of this article, and the most important element in that transformation has been AI and automation. AI is no longer something that is restricted to huge corporations. There are programs that you can use which will comb through all your data to identify patterns and opportunities.
Automation will save you a huge amount of time, and it should be noted that using these tools will help to educate your employees, as they work most effectively when they're being used in tandem with people with industry experience. AI tech can help you learn about your target audience, it can tell you which sites will be the most beneficial hosts, and it can help you take your marketing to the next level.