Any auto repair shop can benefit from upgrading to a next-generation point of sale system. New devices and software offer shop owners the ability to accept a wider range of payment methods and manage more operational functions through a single interface. Discover some of the most helpful features of the Clover Station and find out what makes this hardware and software the best automotive POS system.
Customize a POS Solution
Most auto repair shops provide similar services, but operational practices and standards vary from business to business. In addition to processing more payments, the right POS system can help shop owners keep track of customer records, employee schedules and inventory. A Clover Station is a centralized countertop interface that can replace a register or terminal. Use a single interface to generate service requests, process operational tasks, sell vehicle covers and check out customers after vehicle maintenance or repairs are finished.
The ability to input information, scan inventory and process transactions is essential at a customer-facing counter. Repair shops may also benefit from the ability to perform these tasks anywhere in a garage or lot. A Clover Station can be set up to work alongside a free Clover Flex portable POS device. Both of these devices can be used to input information, scan inventory and print receipts. Station and Flex hardware and software also connect wirelessly to streamline workflows and increase customer satisfaction.
Integrate Clover With Current Systems
No matter which solutions a shop currently uses for scheduling service, updating customer records, inventory control or processing payroll, many services support Clover integration. The Clover App Market offers hundreds of installations for the Station and other POS hardware. It may also be possible to cut costs and reduce hassle by importing data into native Clover applications. The Clover Dashboard enables shop owners to monitor transactions anywhere at any time from any internet-connected device.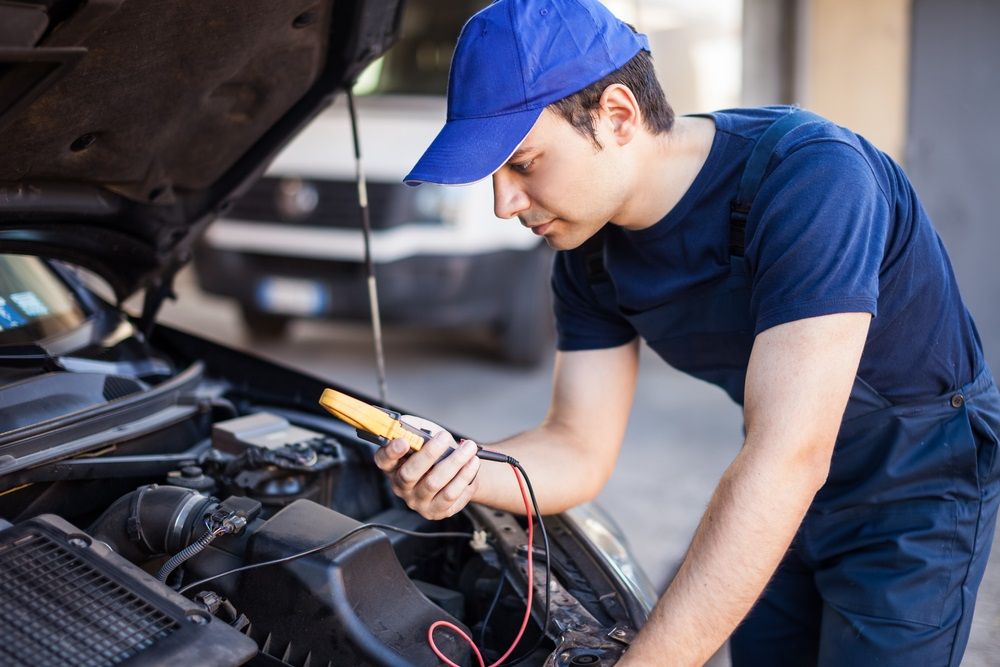 The Clover Station is designed for use with the full-service Register system software plan. This software processes card and near field communication transactions as well as many other common ways to pay in addition to providing an array of operational functions. A Clover Station with Register software makes it easier to schedule employees, manage inventory and obtain feedback from customers. It is easy to extend this functionality throughout a shop with linked portable POS devices.
Enhance Data Security and Versatility
Auto repair shop owners and customers can trust the security of a Clover POS system. Owners can implement fingerprint scanning for employees and inventory tracking methods. Increase customers' peace of mind with this PCI-certified POS system that keeps payment data secure while enabling a shop to set up rewards programs or generate contact lists for promotions.
These are just a few of the benefits of a Clover POS system and Station hardware. The Clover software interface is easy to use. Shop owners can also choose from interface options such as a portable Flex device or customer-facing displays to make transactions more transparent. This system offers an array of options for upgrading the POS and customizing operational systems at an auto repair shop.