Email marketing is one of the oldest ways of spreading your promotional content directly on your users' personal email accounts. This method is definitely considered as a full proof plan but with the change of time as well as technology, the old ways of delivering content have also been updated now.
Today, the one strategy which is considered best for fastest delivering your promotional content is known as React Native Push Notifications marketing strategy. And here we are going to provide how react-native push notifications are more efficient than Email notifications. So, let check it out below:
React Native Push Notifications Can Be Delivered Instantly:
There are too many people who often check their email account again and again probably four to five times in a day. This might be due to the FOMO (Fear Of Missing Out) factor. Because they don't want to miss the informative content of their official emails and other relevant emails as well. So, in email marketing, your users only check the information when they actually want. This means if your users don't check their email accounts regularly then they can absolutely miss your important marketing content.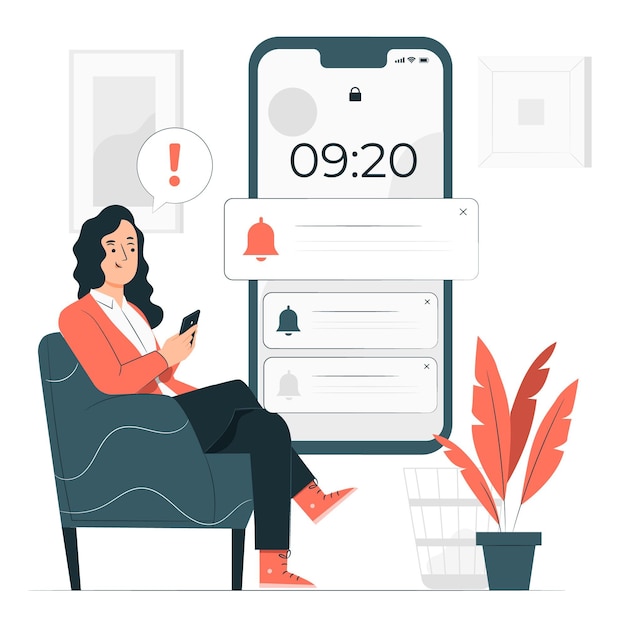 But this is entirely different in react native push notifications marketing strategy because they can be directly seen on your users personal mobile screens. Here sometimes, you really have to broadcast the instant content such as live streaming of your product which certainly requires instant content delivery. So, if this is the case then what can be better then using react native push notifications which are efficient in providing timely information to your users.
React Native Push Notifications Provide Higher CTR (Click Through Rate):
As we already stated above that the react native push notifications provide you with an instant delivery mechanism. With this, you also become able to achieve a higher CTR (Click Through Rate) as comparative to email marketing. This is because when you deliver these push notifications on your users screens then they can be opened on the same page whereas when you launch email notifications then users are required to land on their personal email page. And this usually takes a bit longer as compared to the push notifications.
Further, emails are often sent in a very high quantity to the overall world users by numerous organizations on a daily basis. As per published facts, there are around 200 billions emails including professional and promotional as well that are sent to the overall users exist in this world. So, people often like to see their official emails only and rest they try to avoid as much as they can. Now if we talk about the react native push notifications then the ratio is comparatively very low but the results are higher as people usually respond to these kind of push notifications on their screens by tapping on these.
React Native Push Notifications Can Be Controlled By Subscribers:
Now the best thing related to react native push notifications is that the users have control in their hands when they can subscribe or unsubscribe for these push notifications. But this privilege is entirely missing in email marketing. When the users provide their email information on certain platforms they start receiving promotional emails from many business groups. However they often try to unsubscribe for these emails but maximum times their request for these concerns is either ignored or the users might again start getting the same emails from a different server.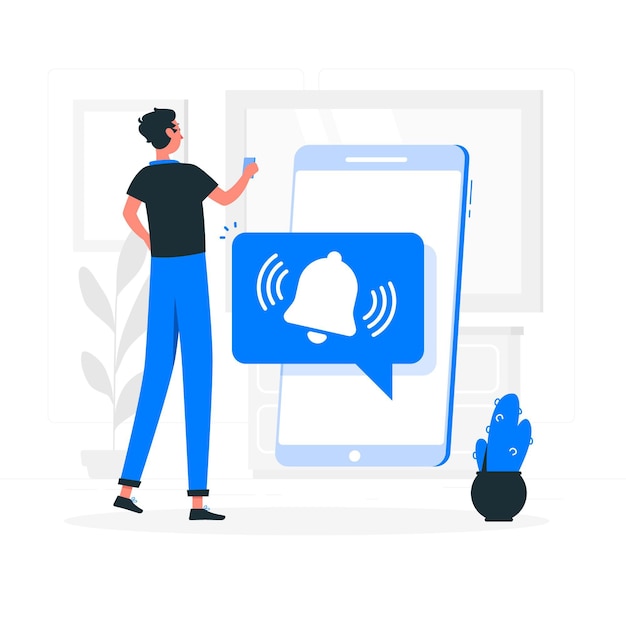 Apart from this, the email data has often been purchased and sold by many agencies. So, your personal contact information is no more personal actually in the case of email marketing. However the scenario is entirely different in the case of react native push notifications where users can directly subscribe and inscribe for receiving these notifications on their personal devices at any time. Moreover, here for receiving such push notifications, users are certainly not required to share their personal contact information with the business groups as well.
React Native Push Notifications Are Designed Simply:
When you start using the react native push notifications strategy for your business then you obviously know this fact that there is a word limit in such push notification messages. So, you don't have to specifically design your react native push notification message. All you need to take care about is that your push notification message should be short, crisp and to the point so that it would literally be able to light the spark among your audience for clicking and taking an action as well. In addition to this, for making your push notification message more eye catching and interesting as well, you can add certain elements like emojis, images, gifs, logos etc to please your audience.
On the other hand, when your marketing strategy relies on email marketing then here you are required to have relevant content and proper email design which is quite time consuming for your marketing team.
Conclusion:
Here the bottom line is when you are aspired to win over your competitors being in the same trading market then you are also required to have the winning marketing strategies. And the react native push notifications could be your best and winning marketing strategy for your business which is certainly less effort consuming but result oriented as well.
Author Bio:
Wonderpush gives you the opportunity and platform as well where you become able to use these react native push notifications for the growth of your business. These react native push notifications certainly help you in achieving your business goals at a comparatively faster rate.