Today's business world contains an increasing number of entrepreneurs who have traded in salaried jobs for their own businesses. As they outgrow their home offices, they begin searching for commercial real estate for lease.
If you're looking for your first commercial office, you may be wondering how it differs from residential rental policies. We'll take you through the entire process, so you'll know all about the nuances of commercial real estate.
The first step is easy, and you may have already given it some thought as it's similar to looking for a new home.
What are your company's needs? Where will it thrive? Will your clients enjoy visiting your business?
Locating the Ideal Office
While residential rental listings are easy to find, commercial real estate listings aren't so simple.
You have several options, including searching online, walking certain areas, or working with a broker who specializes in commercial real estate to rent.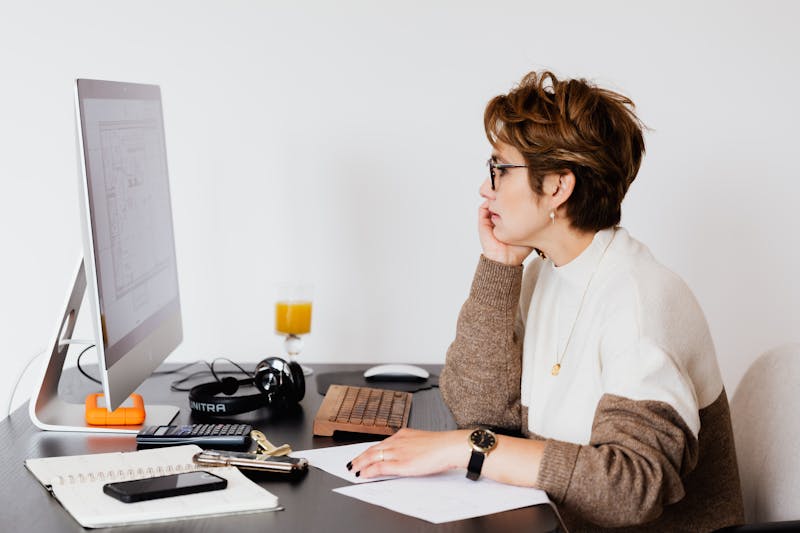 When checking out office space online, be sure to view available floor plans.
Photo by Pexels
Unlike residential real estate's simple definitions, commercial real estate definitions aren't always easy to recognize since offices come in endless layouts and sizes.
Here's some general information about commercial real estate office classifications.
Small businesses generally rent two types of office space: office and industrial.
Office buildings are grouped into several categories. Small businesses usually rent commercial real estate within these defined categories:

Buildings graded Class A, B, or C. Class A buildings feature the best locations and construction, while Class B and C are less desirable, older, and in so-so locations.
Office buildings in a Central Business District (CBD) are in the heart of the city.
Suburban office buildings are usually mid-rise structures outside a city's CBD.
In addition to office categories, here are some other factors to keep in mind.
Be sure to keep your business's "personality" in mind. For example, if you're opening a marketing agency, an office near cafés and trendy retailers will most certainly be a client-pleaser.
Will you and your staff face long commutes, or will everyone be happier with an office near public transportation and bicycle-friendly streets?
If there will be minimal traffic to and from your business, your staff and wallet may benefit if your office is in a quieter area with fewer amenities.
If shipping goods is a big part of your business, renting an office within a combined office/warehouse building can be ideal.
Once you've made some notes, discussed your plans with your staff, and made a shortlist of potential office locations, contact a broker or office building manager and ask about typical office rent rates.
Why? Because you'll need to decide what's truly affordable, both now and in the years ahead. Let's cover that next.
What's in your wallet … for rent?
Forming a "big picture" view of an affordable commercial real estate lease may take some time. It's much more complicated than deciding on an affordable residential rental payment.
This is a time when you'll definitely want to take your time.
When reviewing your business's financial health, you'll need to consider cash flow, projected annual revenue, and your ability to assume risk.
Like a residential rental, a commercial rental will require a security deposit. However, you may also need to finance upgrades, utility deposits, insurance, and taxes.
Even if you do most of the accounting for your business, consider bringing in a CPA or similar professional for a second opinion.
Other factors may be red flags for potential risk, even if your budget is in line with your planned lease expenditures. Specifically, look at the building owner, landlord, zoning laws, environmental expectations, and nuisance laws.
When you have a clear picture of your commercial office rental budget, it's time to begin viewing properties.
But even though you may stick to 100% office, industrial, or other types of real estate, not all commercial real estate leases will offer you the same features.
Not 100% sure what office you can afford? Work with an account pro before you finalize your office budget.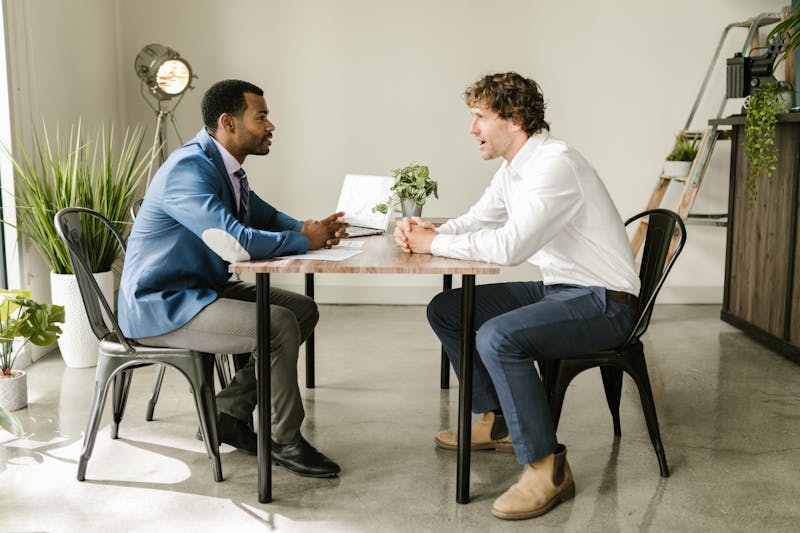 Photo by RODNAE Productions.
Understanding Contract Terms and Definitions
Before you decide on an office space that meets your needs or consider your shortlist of potential offices complete, you'll need to make sure you're familiar with the terms of a typical commercial real estate office lease.
A commercial lease should include ALL of the following: Lease term and type, rent amount, security deposit details, permitted use clauses, exclusive use clauses, and details about maintenance and renovations.
Make sure there are no omissions.
The lease term and type may be described as one of the following:
Full-service, or gross lease: You will pay base rent. Your landlord will pay utilities, insurance, and taxes.
Net lease: You will pay a lower base rent plus a portion of the building's operating costs.
Modified gross lease: You will pay base rent, utilities, and a portion of operating costs. Operating costs are usually based on the percentage of the building you occupy.
Many commercial real estate leases are from three to five years. Many will contain terms, conditions, and even costs that vary from one year to the next.
For example, during the first year of tenancy, often called the base year, you may not be charged a percentage of operating costs for the entire building. But these may apply in subsequent years.
In addition to the lease itself, the terminology may be new to you. For example, a common clause defines rentable and usable space.
Usable space is strictly the space you occupy and use for your business. You may be charged more for the shared costs of the full rentable space of the building.
Ready to Sign?
See anything on your commercial real estate office lease that you don't understand? Ask for clarification before you sign.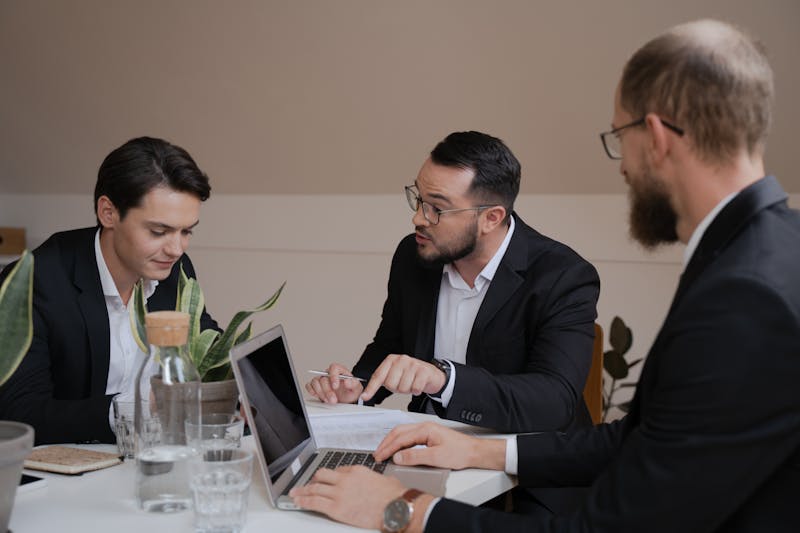 Photo from Pexels
Even after you've done all your homework and had an attorney or broker go over your new office lease, there are still a few areas you'll want to clarify.
Here are some of the most common:
Defining rentable space. This is a common pain point because landlords may disagree on usable and rentable space. Ask your landlord to define how they measure rentable area, and if you disagree, discuss a compromise.
Operating expenses. This lets your landlord recover the normal out-of-pocket costs of running a building. Your portion should correspond to the benefits you gain under the lease. Ask to see how your portion of these expenses is defined, and be ready to double-check these numbers when you are billed for them.
Exclusions. These can include initial landscaping costs, structural repairs or replacements, and penalties incurred if the landlord fails to pay taxes on time. If you don't see an exclusion previously discussed with your landlord, ask that it be added to your contract before signature.