If you own a restaurant, you know how difficult it can be to attract and keep customers, especially if you're in a crowded market. Just serving good food doesn't cut it anymore as there are probably hundreds of other restaurants that serve food that is good or even better than yours.
If you want to keep your clients happy and coming back, you will have to find ways to give them a unique and memorable experience. Consistency and the quality of your service will definitely help here. You may also have to make fundamental changes to the way you run your organization. Let's take a look at how you can boost customer loyalty and improve the guest experience in your restaurant.
Set Up a Proper Loyalty Program
The first and most obvious way that you can boost customer loyalty is to have a solid loyalty program. Give people an incentive to sign up to make things interesting. A discount or free item could work here. Try to get people to volunteer as much information as they reasonably can, but at least make sure that you have their names, email, and phone number. You also need to get their permission to send them messages through email and SMS.
A loyalty program and a list of contacts are two of the most precious assets that you can have as a restaurant. You'll be able to rally them up anytime you need to boost foot traffic. You'll be able to let them know the minute you have a special or send them personalized deals based on the things they usually order.
Not only that, but you'll also be able to use them as a focus group and ask them for suggestions. You could ask them where you could improve and things they would like to see. You could run ideas by them too. Some restaurants keep a small group of loyal customers to test new dishes. So, don't underestimate the power of a program like this and consider implementing one today.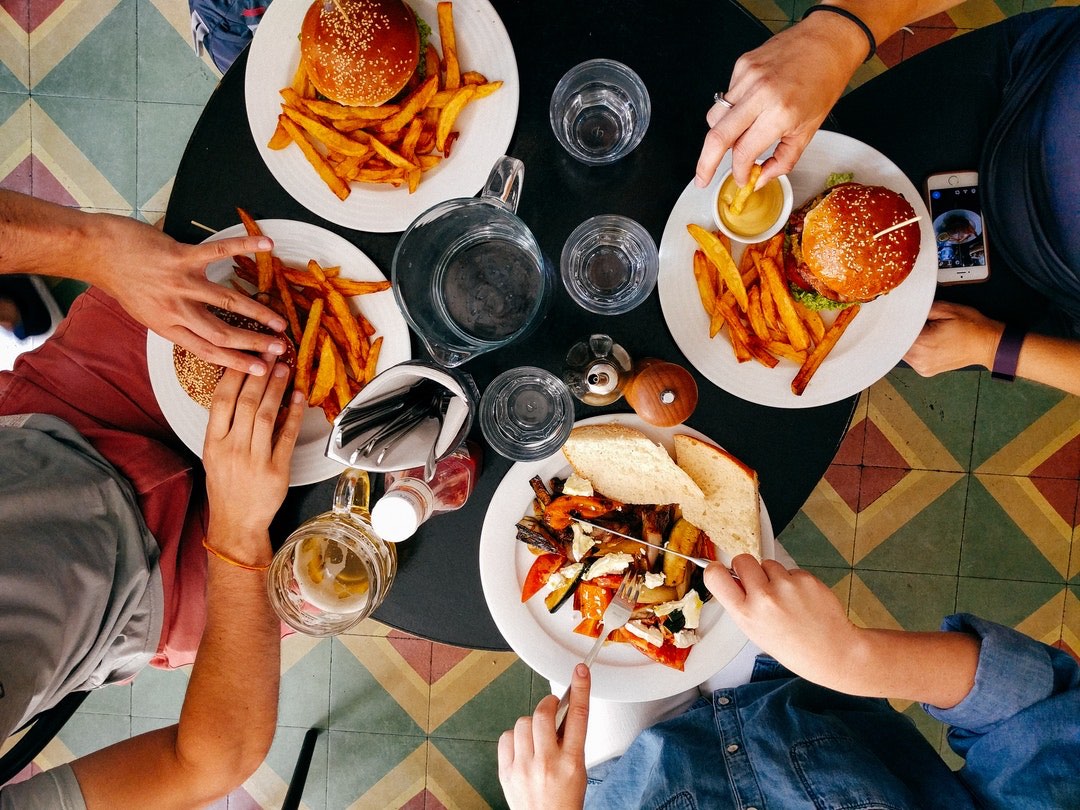 Upgrade Your Front of House Operations
Using a paper list to take reservations and assign people to tables is an antiquated practice and if you have to deal with people with different party sizes and people of different ages, you will eventually run into trouble. One of the worst things that can happen is having guests come in from far away and having them wait or turn them away because you have no seats.
Instead, you should switch to a digital FOH platform like Tock or YELP Guest Manager. Thiswill allow you to automate a large part of the process, but it will also allow you to run a much smoother and more efficient operation. Some of these tools will let you input your floor plan and make modifications on the fly, for instance. This allows you to manage available space in real-time so there won't be discrepancies between reservations and seating arrangements.
If you don't know which one of Yelp Guest Manager vs Tock is the best, we suggest you check out the linked Yelp for Restaurants review. They explain the main characteristics of Yelp Guest Manager vs Tock and give a good rundown of the pros and cons of each. They look at things like compatibility with POS systems and mobile devices, costs, and how complete of a solution each platform offers, among others.
Train and Test Your Staff
At the end of the day, very few people will have as strong an impact on your customers' experience as the reception and service staff. This is why you need to start by teaching your employees proper etiquette. This goes for other staff like busboys and kitchen employees just in case they have to interact with clients.
You then have to take the steps necessary to test the quality of the service. One of the things you could do would be to hire mystery shoppers. Most of the biggest chains in the world use them to evaluate their staff and mystery shoppers will give you a real idea of what the service looks like from your clients' perspective.
You must choose a mystery shopper company that has a very rigorous selection process and a good reputation. Have the shoppers come at different times of the day and try to keep the fact that you hire mystery shoppers a secret.
Mystery guests need to ask questions and engage with everyone they are supposed to be in contact with. They will also have to take the names of the people they interact with and evaluate them on different aspects. This will allow you to get a good idea of who your best employees are and those that may need to be retrained or possibly fired.
These are all things that you can do right now to elevate your guests' experience and keep more of them coming back. Keeping customers is much cheaper than constantly marketing,so make this a priority.