In the 21st century, running a restaurant does not remain just an offline service. Expertise with food and hospitality are not the only skills needed. The modern-day restaurant needs to have an online presence on social media.
Restaurants that have a fast response time to social media posts end up creating a significant edge as 71% of customers prefer to recommend such responsive businesses. The younger the customers, the more likely they are to use social media reviews to decide on visiting a restaurant.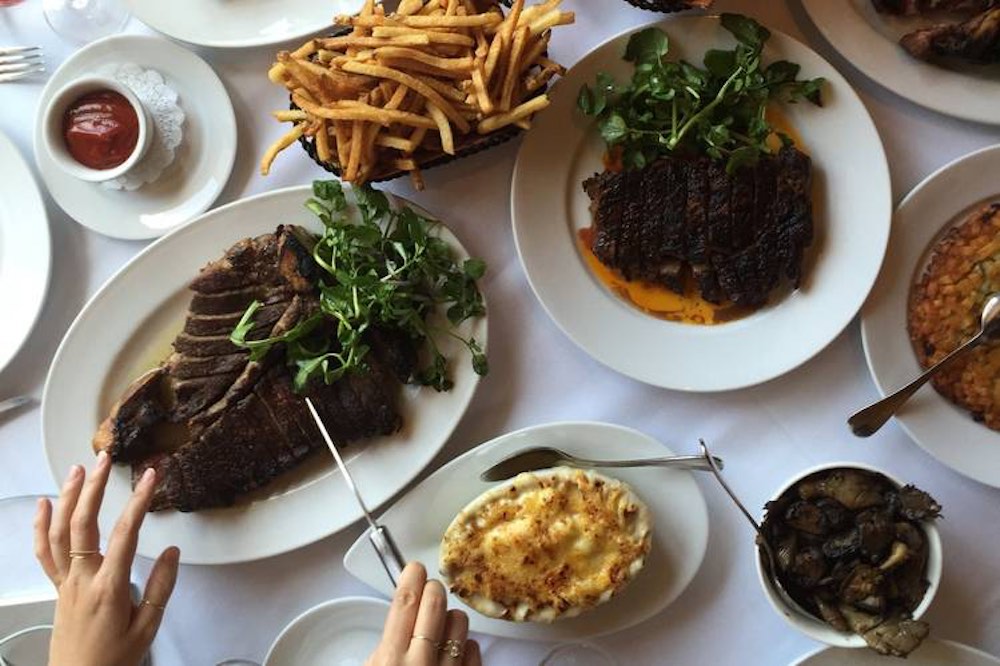 Overall, it has become imperative for food businesses to market well on social media networks such as Instagram. The presence of some excellent video editing tools such as InVideo and a variety of Instagram filters have made content creation easy. You do not necessarily need to be an expert photographer or videographer or writer to produce good content.
You could work with a professional 
hospitality marketing agency
, who would be able to help you with all aspects of marketing your restaurant business including Instagram, or with some guidance you could look at upping your Instagram game yourself.
This short article will provide you a few guiding points that you can use to market your restaurant effectively on Instagram.
1. Consistently Post Videos
The first and one of the most important tips for marketing your restaurant on Instagram is to ensure that you are regularly posting videos. Furthermore, the videos should not be posted randomly. There should be a well-planned strategy in place about the variety of videos that you are planning to post.
You should ideally have specific types of videos planned to post during different days of the week. Some videos can be educational slideshow ones whose objective is to engage customers with discussions on topics such as the health benefits of certain foods. In case you are not sure how to create a slideshow video, you can use some of the excellent tools available online which offer features such as a slideshow video maker.
Besides the slideshow videos, you can also consider posting videos of patrons enjoying the ambiance and food of your restaurant and your team having fun while serving the customers. These are only a few preliminary ideas.
2. Collaborate With Food Bloggers
A vital aspect of promoting your restaurant on Instagram is being able to collaborate with food bloggers. Similar to brands collaborating with fashion and music influencers, collaborations with food bloggers can bring a multitude of eyeballs to your restaurant. If you can produce some vivid images of food from your restaurant and combine them with a few food blogger partnerships, you will end up raising a lot of awareness about your business.
A few important points can be kept in mind when you are trying to collaborate with food bloggers. Firstly, try to think of their benefit from the collaboration. Maybe you offer them a free meal, or maybe you do an Instagram story on them, or just maybe you help with their offline marketing by providing your restaurant for an hour or so for an event that they want to do.
Secondly, try to collaborate with food bloggers who are primarily into the type of foods that your restaurant offers. It won't be very effective if your restaurant is known for Indian food and you collaborate with a food blogger, who is into Italian, Continental, and Mexican foods, to speak about how amazing your Paneer Butter Masala is! A win-win partnership with a food blogger sometimes is even more effective than paid advertising on Instagram.
3. Engage With Your Audience
This is one of the cardinal rules of functioning on Instagram for all businesses. Whether you are promoting a fashion retail shop or a gaming company or a restaurant, being able to engage with your audience is hugely important. The objective of this engagement is to establish and maintain relationships with your target audience.
For the engagement to be effective, try to post open-ended call to actions that require people to reflect and then provide an answer. For example, you may ask them about their favorite experience at a restaurant. Also, engagement is more effective when you speak with your audience in an empathetic manner and discuss experiences that they are likely to have been a part of.
4. Focus On Getting The Hashtags Right
Hashtags are an important aspect of your Instagram posts. Unfortunately, users often tend not to make the best use of them, but using the right hashtag can ensure that they are right in the mix of relevant conversations on the network. Instagram posts that use hashtags seem to generate more engagement than the ones without. So, if you're short of ideas what hashtags may work for you, use Hashtag for Likes website to get better ideas of it, it will help you generate really good trending hashtags for your posts.
In addition to the common hashtags, try to come up with some hashtags that are personalized for your restaurant, and some that are localized through the usage of your location. For example, if you have a restaurant in Delhi, then in addition to #foodie, you might want to use something like #delhifoodie. Finally, remember that, with hashtags, there is a fine line between using the right amount and overusing them.
5. Leverage Incentives Through Quizzes And Competitions
The good old model of providing incentives to your target audience works extremely well on social media networks such as Instagram. Online quizzes and competitions for food-related topics can be great ways to generate traffic. Furthermore, such online quizzes and competitions can be bundled with offline rewards that can bring more people to the restaurant.
For example, you may organize an Instagram quiz on food and offer the winners the opportunity of a discounted meal just like the ones posted on Quizpin. In such a way, not only are you bringing customers to your restaurant, but also creating a positive relationship with them through online engagement. Besides quizzes, you can look at selfie contests and challenges related to completing food consumption related tasks.
Conclusion
In addition to the aforementioned strategies, you can also try out some other things as your business grows. Try to regularly create Instagram stories. Although they do not directly generate revenue on Instagram, they are a great way to ensure that your audience remembers you.
Try to build a good local community of patrons who are willing to promote you on social media. Share stories of the people who are behind the excellent food and hospitality that your restaurant provides. Finally, try to use consistent branding, including a professional-looking logo that encapsulates what your restaurant is about.