Shared path Line Marking, or also known as sharrow, are street/pavement markings representing a shared cycle/vehicle lane, which is designed to remind bicyclists and motorists where they should generally ride while sharing a standard travel lane with others. It is basically a recognition as well as a safety tool for them. Sharrow, as the words represent, is a merger of two words, i.e.,  "Share and Arrows," which directly denotes that it is a type of indicator that the roads are meant to be shared by cycles and other vehicles like cars, etc. It is used in locations like New Zealand, Canada, the USA, Spain, Australia, Oakland, etc. Some of the countries have also installed and implemented the "Super Sharrows." This concept is not yet appeared in Germany officially, but some local authorities use simple bike logos for the common purpose without having a specific term for them.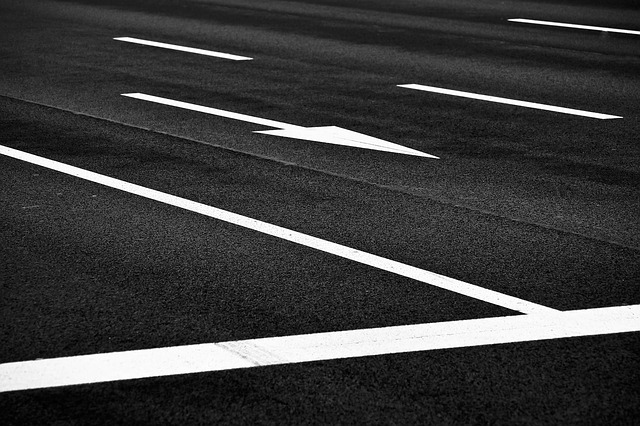 History of Shared Lane Marking:
Shared path Line Marking finds its origin to Denver, Colorado, in the early 1990s. At the initial stage, it was used only as safety measures. Still, with time, it has evolved with too many different functions as reducing sidewalk riding, avoiding Collisions with doors of parked cars. They were allowed to use nationally by the Federal Highway Administration (FHWA) since December 2009 after many years of investigation, research, and test in various cities in the U.S. As we all know, bicycling is one of the best exercises to remain fit and healthy. It is mainly an aerobic activity and offers a wealth of benefits.
It has shown positive results, impact on the health and body of those who ride. However, one of the critical barriers and hurdles for bicycling is traffic and road safety concerns. Therefore various measures are taken to improvise safety for bicyclists, which will not only provide direct health benefits in terms of fewer harms, fatalities, and injuries but will also provide immediate benefits by greater participation and increased physical activities. One of the most similar and known ways of advancing traffic safety for bicyclists is by the implementation of bicycle treatments and facilities. And here it comes the usage of Shared path Line Marking as a widely used traffic treatment.  It helps as a way of finding tool to provide guide bicyclists in a confusing road. It can be used in a downhill direction too.
Benefits of Shared path Line Marketing:-
Indicate a proper path for bicycles:-  Shared path line Marketing helps to indicate and locate a particular and appropriate way for bicycles.
Alert road users:- These types of facilities alert the road users about the position of bikes and expected space occupied.
Alert motor vehicle drivers:- It provides a specific lane to bicyclists due to which motor vehicle drivers get alerted and drive via a particular lane.
Safety of Bicyclists:- Road Safety of a person is very important and Shared path Line Marking improve the safety as well as it helps to increase the confidence of bicyclists.
Advertise the use of bicycles:- As bicycles are eco-friendly and government consider that more people should use it, this traffic feature will allow to encourage and promote the use of bicycles.
Helps in finding bike routes:- As a person can find a way along with bike routes so this is one of the essential characteristics of marking.
No need of additional street space:- As the Marking does not require any additional street space so it can be made anywhere within the route.
Reduces the chances of accidents:- The most important benefit of sharrow is that it decreases the chances of a road accident involving road users and motorbike riders.
These are some of the premium benefits of using the Shared path Line Marking while using a bicycle or a motorbike.  It increases road safety of the riders for better user experience.