Plumbing seems like a safe likelihood. Yet, despite this sector's profitability, plumbers face physical and financial risks with every job. Of the 129,517 registered plumbing businesses in the U.S., all face the risk of being sued, serious injury, and loss of income.
It underlines the importance of taking out a comprehensive plumbers' insurance policy. Let's examine the most common insurance claims for plumbers and the types of coverage that can protect you, your employees, and your business.
Insurance, Exposure, and You
Plumbers' insurance is a catch-all term for selecting policies that protect you against any catastrophe while carrying out your work.
No project is risk-free. You're exposed to risk every single day. While insurance can't stop an accident, it can ensure that your business is adequately protected and compensated should the worst happen.
Liability exposure, loss of tools, and physical injury to your workforce are the three primary threats you face. Unfortunately, operating without industry-specific insurance is playing a game of Russian roulette that you will eventually lose.
Insurance is there to cover the costs of medical bills, stolen items, liability settlements, and attorney fees. Without insurance, it's the business that has to pay out-of-pocket. Your personal assets are also at risk if you're operating as a sole proprietor. Thousands of Americans experience losing everything every year because they have no coverage.
Thankfully, insurance doesn't have to be expensive. Do your research and look for the affordable option on insurance, and you may be surprised at how little the components of your policy can cost.
5 Most Common Insurance Claims in the Plumbing Industry
To help you in your research, understanding the most common risks can help you to work with an insurer to put together a policy that makes sense for your business.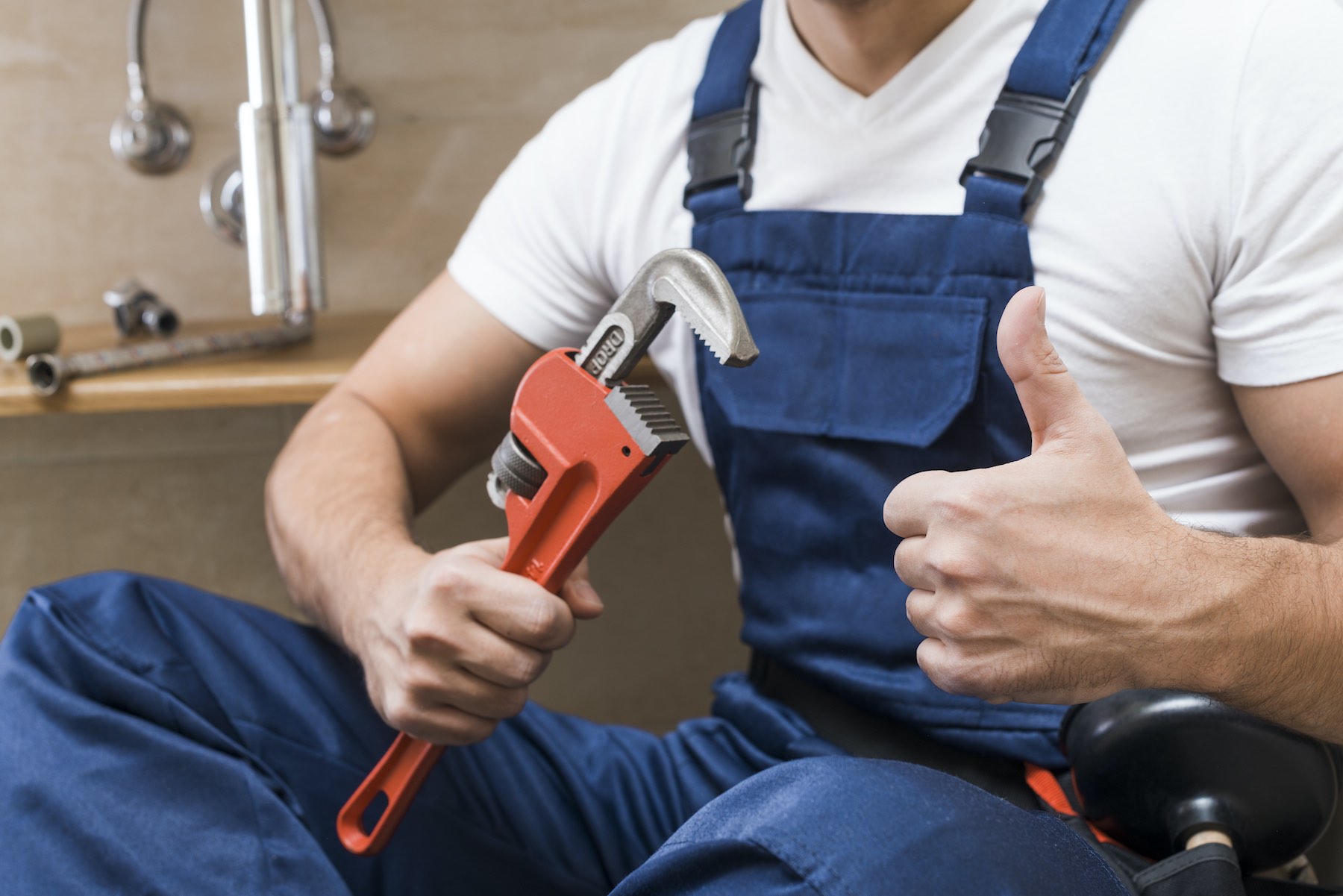 Here are the most common claims contractors within this industry face.
The costliest risk plumbers face is damage to a property you're working in. The financial cost of a burst pipe or a mistake could easily exceed a five-figure sum. Most standard policies will be set at $50,000 for commercial liability, meaning paying more for a higher policy limit makes sense.
Be aware of the deductibles, which is the upfront cost you will need to pay out of your pocket. Note that these policies only cover property damage. They won't cover damage to any of the work you completed beforehand. In addition, the cost of reinstallation will come out of your pocket.
Loss of Tools, Equipment, and Inventory
Theft of tools is widespread among not just plumbers but all contractors. Unfortunately, less than 30% of stolen tools are eventually recovered by law enforcement, meaning you will usually make an insurance claim.
Plumbing tools are expensive, and an instance of theft could cost you thousands of dollars and the cost of not being able to continue your work.
Insurance doesn't only cover tools, equipment, and inventory stolen from a worksite. Your insurance will cover the contents if your tools are stored inside a business vehicle. Note that a standard commercial auto policy only covers the vehicle, not what's inside.
Make sure you take out equipment coverage as equipment coverage covers specific high-value items, such as anything electrically or mechanically powered. Tools coverage will have a far lower dollar limit.
Your truck is how you and your team will relocate between home, the office, the worksite, and the hardware store. Unfortunately, business vehicles are expensive, especially if you've had trouble branding your work vehicles.
Stolen trucks, dents, and crashes are all common insurance claims made by plumbers. Commercial auto insurance is the go-to option for protecting your fleet.
However, you can save money by combining your commercial liability and commercial auto policies. You only pay a single premium, often discounted, and there's only a single deductible.
Even the best plumber will have a bad day and make a mistake. Errors and Omissions (E&O) coverage will protect you if you're sued for professional negligence. It covers errors caused by your employees and any sub-contractors you bring in.
Don't underestimate the risk of an error occurring. More than 100 million lawsuits against small businesses are filed in state courts annually.
Any mistake that leads to property damage or loss to your customers could lead to legal action being taken against you. The highly skilled nature of being a plumber means one slip could lead to disaster.
Accidents happen, but they shouldn't define your company's future, so ensure you have proper E&O coverage.
Depending on where you live, named perils could be a serious threat. Every state experiences natural disasters, but if you live in Florida, your risk is far higher than if you're a plumber based in Minnesota.
Named perils like wind, fire, flooding, and vandalism lead to millions of insurance claims from plumbers and other contractors yearly.
If your losses close down your business, you can't work, which means you're not only losing your reputation, you're losing thousands of dollars.
Plumbers that experience a complete shutdown can use business interruption insurance to make a claim for losses. These policies may not repair 100% of the damage, but they can give you the capital and the breathing space you need to get back on your feet.
With climate change leading to more extreme named perils, business interruption claims are among the fastest-growing claims made by insurance agents.
Conclusion
Insurance claims for plumbers vary from liability to claims for a stolen truck. Plumbing is a lucrative profession that's permanently in high demand. Unfortunately, life happens, and there's only so much you can do to avert disaster.
However, insurance ensures you are financially covered should the worst happen. Take the time to do your research and create a tailored plumbing insurance policy that covers all the bases.
Have you taken out insurance for your plumbing business yet?