I need help. 
Three words are all it takes to change your life. If you've dealt with addiction they're also probably three of the hardest words you've ever had to say.
Now, what comes next? Well, first off, you should be proud. Take a moment to remind yourself that you are brave, you are strong and you can do this.
Secondly, you are not alone. According to statistics published in 2016, 21.7 million people in the United States, that's close to 1 in 10 Americans, were struggling with addiction.
Entering a rehabilitation facility can be scary, especially if you have no idea what to expect. So, what does rehab really look like?
Let's Talk About It
Inpatient programs are usually the second step in getting treatment, most programs start at a detox center so that you can safely manage withdrawal symptoms under medical supervision. The amount of time you'll spend in detox depends on any number of medical considerations, just like rehab it's not a one-size-fits-all process.
Once you've safely detoxed you'll move into rehab where the real work of recovery begins.
Good Morning From Rehab!
Rehab isn't a vacation, don't get me wrong, you'll be doing a lot of hard work. That being said, it also isn't all gloom and doom. Treatment for alcohol or drug addiction is about challenging unhealthy habits and building new routines from the ground up.
Most rehab centers offer dorm-style accommodations, although some more expensive programs do have private rooms. Mornings start bright and early followed by a nutritious and tasty breakfast.
Where the Work Happens
Addiction is complicated and personal. No one's recovery looks the same, but there are well-researched tools for treating substance abuse disorders. These tools can include one on one therapy, meditation, 12 step programs, medications and CBT.
The bottom line is you'll spend most of your time in rehab working on yourself. You'll have some time to yourself, but recovery is a full-time job. Usually, the work starts right after breakfast with a group session, giving you the chance to learn from the people around you and form supportive relationships.
Every Rehabilitation Facility Is Different
Your days will look different depending on what rehab facility you're in. That being said, your afternoons will most likely be the most intensive parts of your treatment. You'll take part in solo, group and other forms of specialized therapy, getting into the nitty-gritty of your addiction.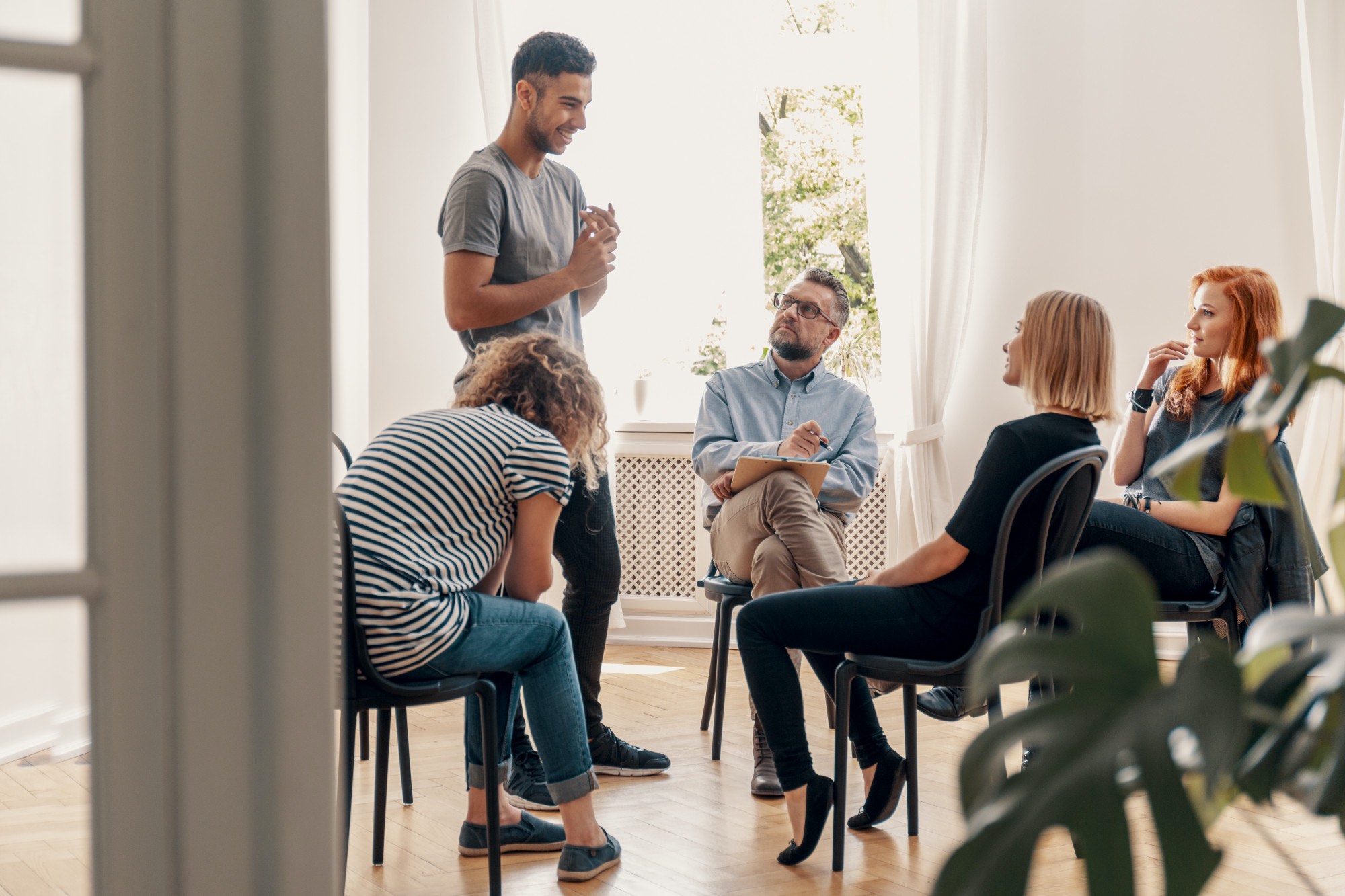 Afternoons are also when you'll have free time to decompress and enjoy yourself. A lot of rehabs offer daily activities, for instance, this drug rehab offers music therapy, fitness, and recreation time and guided meditation classes.
At the End of the Day, You're in Control
A rehabilitation facility can be where you find your path to wellness, but at the end of the day, it's up to you to walk that path.
If you've decided to seek treatment, what advice would you give to someone struggling to make the same choice?
Leave a comment below with your thoughts!