All business owners stay focused on the needs of their customers and do their best to establish the best relationships with them. This is vital for a company to grow and be profitable. Still, having an excellent relationship with the office staff is just as essential. When your employees are happy to be working with you, you can be sure that they will always do their best to help your company succeed. Your employees play a major role in your business, and without the time and effort they put into it, you may not even have relationships with any clients.
Showing your appreciation for your office staff is not difficult to do. Complimenting a job well done, or remembering them on special occasions means a lot. Another way is to plan an office party just to celebrate their hard work. Not only will this be an exciting activity for them to look forward to, but it is also a chance for you to get to know them better, outside of work. It will also help build up a more positive atmosphere inside the office. Here are some tips to help you plan it out.
Make it a themed party
To make the party more exciting for everyone, come up with a theme for it. That way, everyone can come in dressed for the affair. A themed party gets people more involved with all of the activities going on. You can enlist the help of some of your staff who will be more than willing to be part of the planning. Throw ideas around, such as a carnival theme, complete with carnival fare from https://www.wearetricycle.co.uk. That would be a lot of fun for everyone. The great thing about themes is that you can easily decide on the food, games, activities, and venue of the party. They all follow what the party theme is about.
Hire an event organizer
An event organizer takes the load off your back if you are too busy to plan the party. It may cost you but you know that the preparation is in professional hands. You only need to discuss your ideas with them and they can take care of the rest. An event organizer will handle every detail, from the venue and catering to the entertainment and other activities. You can also form a team among your office staff to handle the planning. Each one of them can be on top of specific responsibilities so that it does not have to be done by one person. You can oversee the preparations but the team can do the legwork.
Make sure that you have entertainment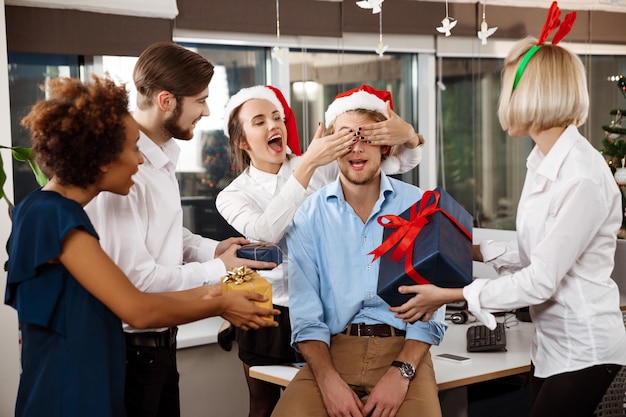 A party without entertainment can be boring, which is not how it is supposed to be. Depending on your theme, pick out the most appropriate entertainment. A DJ can keep the music going all night long and make the party more festive. A band would also be an excellent addition to the party entertainment.
Your office staff deserves to take a break and party the night away. It is a chance for them to leave work behind for a while and recharge. They will surely appreciate the gesture.