The Fourth Annual RiseUp Summit, the Middle East and Africa's leading entrepreneurship event, kicked off yesterday with thousands of attendees gathered in Downtown Cairo in both The GrEEK Campus and the American University's Main Tahrir Campus.
The opening sessions featured some of the world's leading figures in entrepreneurship and technology.
Here are some of the highlights:
The first key panel featured a distinguished group of experts discussing why start-ups from the Middle East do not scale to Sub-Saharan Africa and vice versa. They gave an overview of both markets, touching on commonalities and differences and some of the challenges of scaling as well as the opportunities for merging both markets.
Speakers on the panel were Anthony le Roux, general manager for UBER Middle East & Africa, Karim Samra, COO at the Hult Prize Foundation, Thomas Van Halen, research lead at VC4Africa , Sharif El Badawi, partner at 500Startups and David Van Djik, director general at the African Business Angel Network (ABAN).
UBER in Egypt
Speaking on the Future of Mobility, Pierre-Dimitri Gore-Coty – Head of Operations EMEA at Uber – said: "Today ride-sharing accounts for under 4% of the miles driven globally. Morgan Stanley estimates that number will rise to more than 25% by 2030. Just imagine the possibilities that lie ahead! A better future is within our grasp—it's one where people share rides and take public transit simply because it's a better option to owning a car. It's a future: where people have equal access to affordable transportation; where they spend less of their income on cars or commutes, and less time stuck behind the wheel. I genuinely hope we see this in Cairo sooner rather than later – and so far that is looking more and more like a possibility. "
EmekaAfigbo, Strategic Partner Manager at Facebook, talked about the Facebook tools to build and grow the business.
In a panel on the Role of Media in the Entrepreneurship Ecosystem, a group of leading journalists discussed how covering entrepreneurship can help facilitate economic sustainability in Egypt and the MENA region in general by driving more conversations around challenges, policy formation, investment and technological education. The panelists were independent journalist and writer Elizabeth MacBride, The Economist bureau chief Roger McShane, CBC television presenter Dina Salem, Valentina Primo, writer for CairoScene.com and Tarek Attia of the Egyptian Editors' Forum.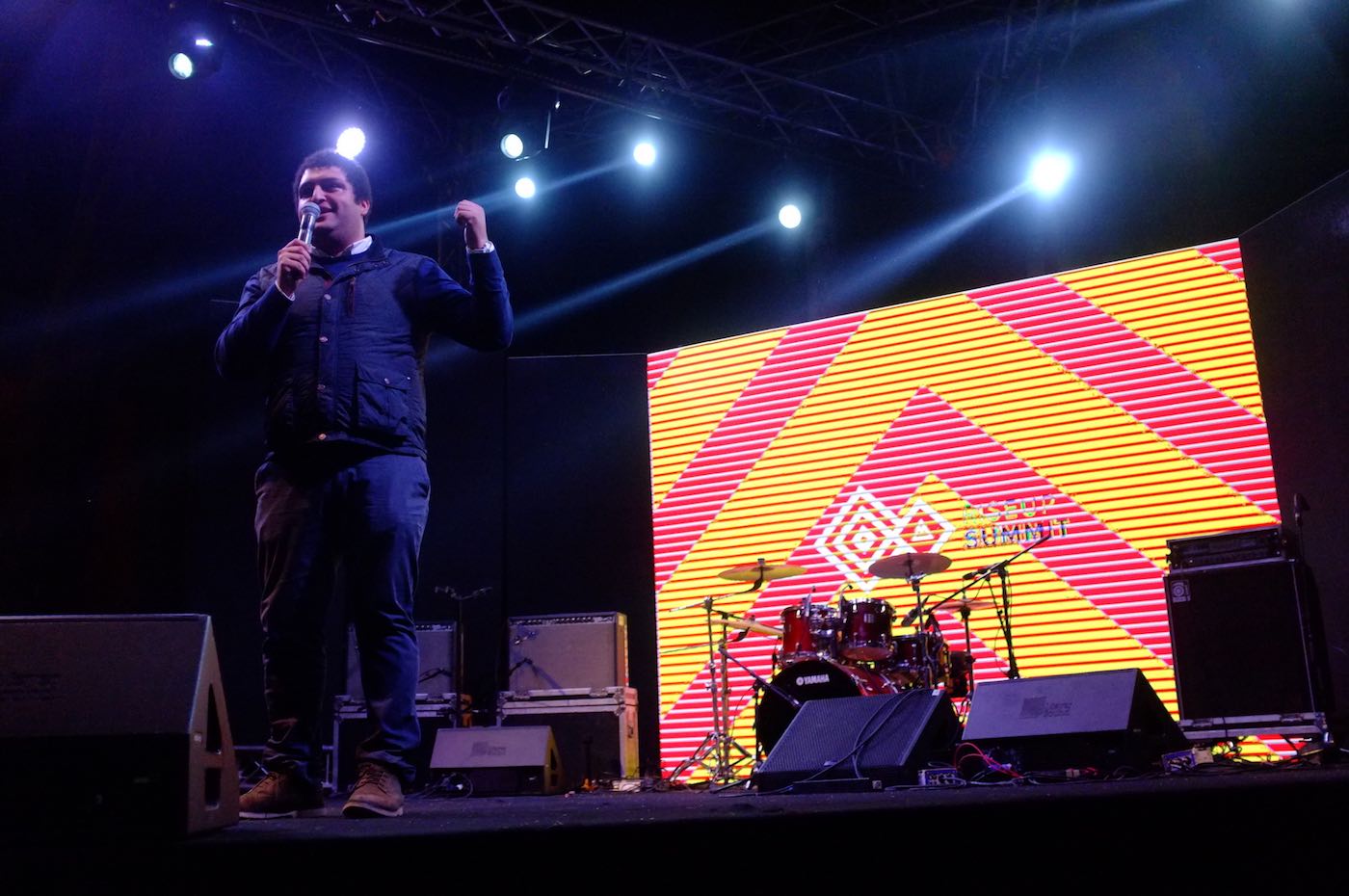 Abdelhameed Sharara
Abdelhameed Sharara, CEO and founder of RiseUp, said: "The region's start-up scene is getting bigger and better each year, and we're witnessing huge successes, but also a lot of challenges. Start-ups still lack access to funding, talent, know-how, markets and exposure. This is what RiseUp Summit 2016 is offering the ecosystem this year: content that is 100% focused on these top five core needs."
CLEANTECH
The agenda is available on https://riseupsummit.com/agenda/ for more information on the talks, panels and workshops. The RiseUp Summit 2016 content tracks are: CleanTech powered by CleanTech Arabia, Science and Technology powered by MIT Enterprise Forum, the Creative Economy powered by The British Council and FinTech powered by 1864 and Flat6Labs. It continues today and ends tomorrow, Sunday 11 December at 9pm.