For sure, everyone wants to look their best and indulge in good body care and beautifying products. Yet the truth is, a good deal of sales of cosmetic products is driven by good promo, including eye-pleasing photoshoots. It is really hard to resist the temptation and not to hit the Buy button when you see the deliciously bold lipstick in a spotless golden case, with seductive rich smear of color offsetting the pristine white of the background. That's how a really professional shooting of beauty industry products works, and that's how you should shoot (or have your products shot) if you want sales like those of Kylie Jenner's line.
Mastering the art takes quite a long time, but you can start with basics and pile up the skills as you move from session to session. In this article, we will list key elements of a successful cosmetics photoshoot. If you plan to extend the knowledge, proceed to read more – and put the new information to practice.
Consider what product you will shoot (every type has its nuances)
'Cosmetics and beauty products' is an umbrella term including thousands of brands and products types and millions of particular bottles and palettes, with additional millions destined to emerge year after year. Shooting hair care and skin treatment will differ from shooting makeup products.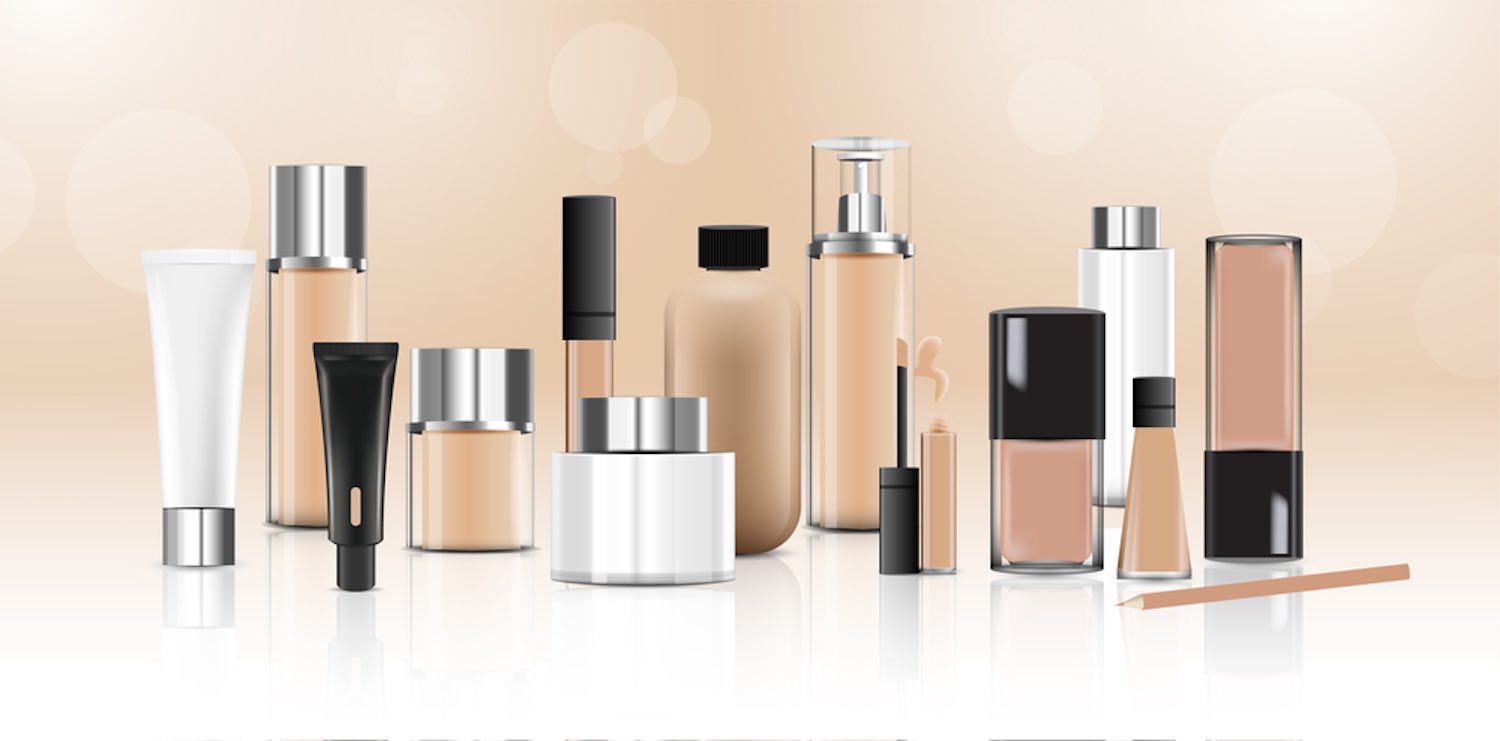 In the first case, you are not that much interested in how the product itself looks. You are more interested in showing great package design and the miraculous ingredients list that will transform the buyer's skin or hair overnight. So the careful positioning of a container with a product, selection of background color and macro shooting of the magic promise on the bottle, like 'firming' or 'boosting' are the key.
For decorative cosmetics, like lipsticks, foundations and eye shadows, showing off the product is the priority. So smeared lipsticks, crumbled and dispersed eye shadows, oozing foundations and coal graphics of mascara should abound in the photoshoot portfolio. As we all know that professional photos are a great way to show your company's personality. Therefore it is very important to hire a commercial photography studio to promote a product or a service.
For scents, the bottle is the focus, with a packaging box strategically placed next to it.
Prepare for the shoot: equipment and cleaning stuff
Before you start arranging items for the shooting, make sure you have necessary equipment like light sources and props. We do not talk about cameras and their basic settings (read more here about it) but simply remind you about enough light, proper background facilities and macro lenses.
Cleaning matter is of utter importance in cosmetics advertising. Shiny surfaces of bottles, jars, tubes and jackets need to be spotless and reflect the light perfectly. Open products, like lipstick and blush, also need to be intact, without scratches, smears or dust. To avoid this, you need to clean the packaging in advance, handle it all in cloth gloves, and have cleaning tissues ready to remove any dirt that appeared on bottles or tubes in the process of shooting. If the open product became damaged, use it for making swatches photos, and use fresh products to showcase the color and texture.
You can use damaged products to shoot 'normal' pictures, but the postproduction will take a lot of efforts. For this reason, have ample supply of similar products in the studio, so that the process did not stop because of lack of lipsticks or mascara.  You will need plenty of cleaning stuff to remove the results of your swatches experimentation as well.
Ideas for shooting: many vs. solo, packaged vs. swatches
Shooting depends on the vision of the client or your creativity, and it is one of few cases when squeezing lots of stuff into a single picture is not a problem. General plan picture can show various cosmetics products organized in artistic chaos or in some playful order, all color and fun.
Individual products need to be shot separately, showcasing the package and ingredients, or richness of color for decorative products.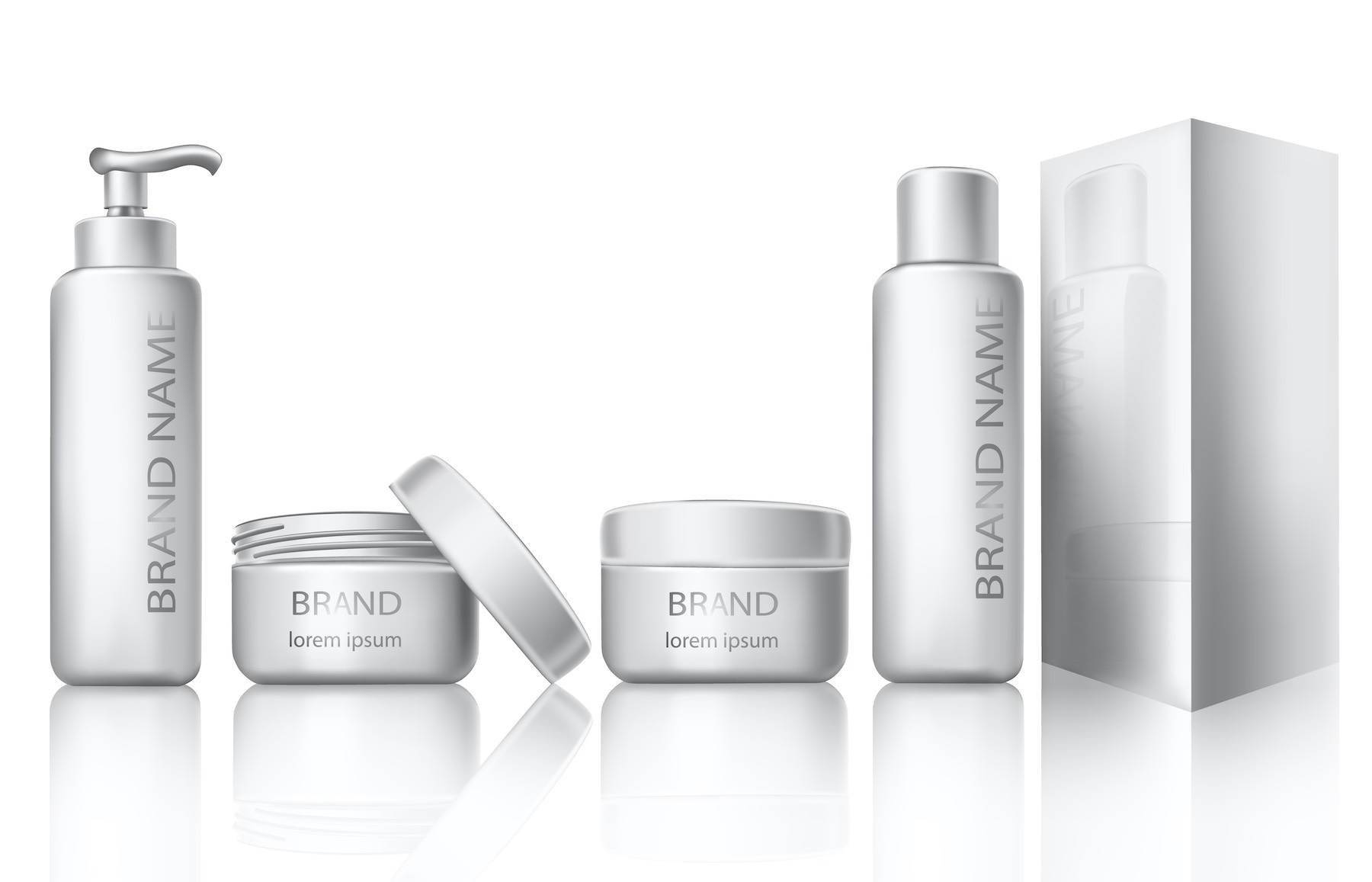 Lipsticks and eye shadows can be shot in batches, showing the full color palette for the specific line (plumping, moisturizing, glossy, matte, etc.).
Decorative cosmetics requires obligatory shooting of swatches. Color in solid product can differ from color applied to surface. So, the options are: to pair a lipstick package with a visible color stick and a corresponding swatch, or to create a set of swatches of the same product line (to get more creative ideas read more here).
Background can be different, but usually white is the best. Yet, if the company has some particular branding color, it can be included into the shoot. The key to success will be to include it in such a way so that not to distort the perception of the main product color.
Props: some smoke and mirrors
Nothing makes all those new jars and bottles more desirable than some good old propping. Add fruits or herbs as ingredients of the products to the scene, i.e. chunks or strips of aloe plant with water droplets next to the soothing gel, a pomegranate or cotton pod next to the magic serum or cream, and so on. One additional object will be enough, when strategically placed.
Water droplets by themselves are symbols of freshness and purity, so add them when the product concept allows. Do not forget to add some glycerin to water to help droplets keep the perfect shape longer (read more on this trick).
Mirror surface and/or a little smoke are the tested device of making things look mysterious and ethereal. Place a bottle of perfumes on the mirror base, add some doctored water and black background, and you're basically done.
The final but essential tip: read more to be a professional in this matter
What we have briefly listed is only an introduction to real craft and art of shooting cosmetic products. With this outline in hand, you will assuredly explore the necessary aspects of the process in reliable sources without wasting your time on unnecessary stuff. So read, gather equipment and supplies, and experiment generously. Only the finest results will do for your ultimate goal – creating captivating images of beauty products must-haves.