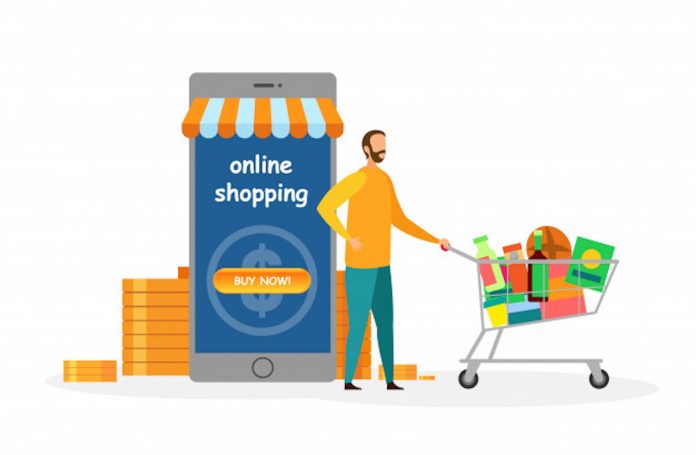 From pigeons to cellular devices human civilization has come very far. E-commerce is one of the greatest achievements in human history. Over the years Dubai has emerged as one of the iconic cities for the abundant use of E-commerce.
In spite of the fact that Dubai is best known for plenty of extravagance stores and immense shopping centers,
online shopping
in Dubai is a developing pattern and making its mark. Online shopping in Dubai is generally anew trend of shopping and has seen quick development over the most recent five years. Ranging from 
online grocery delivery
 in Dubai to shoes, clothing and delivering other fashion accessories, Dubai has a lot to offer.
Following are the 5 Best Spots for the Online Shopping in Dubai:
1. Souq.com
Souq.com is one of UAE's biggest online retail sites offering a wide range of products including garments, kitchen extras, electronic merchandise, watches, toys, and et cetera.
You can simply begin shopping by just registering yourself with a Facebook account.
Order processing time is usually between 24-48 hours, except weekends and holidays.
2. Yeebly.ae
Yeebly is an online grocery store in Dubai. it delivers grocery item ranging from fruits, vegetables, meat, seafood, and meal pack directly to the doorsteps.
With yeebly customers can order grocery at their fingertips with just the help of an android app.
Yeebly offers free delivery across Dubai.
3. Mumzworld.com
Mumzworld is a mother, baby & child site offering everything for mum and infant related. Mumzworld offers a wide range of items such as diapers, feeding, gears for infant, toys, outdoor, bath, safety, clothes, bedroom, mums, books, school, party, and other collections.
Mumzworld have brands for youngsters from the time they are born until the age of 12. Delivery is without an extra charge across Dubai inside 2-3 business days.
4. PitStopArabia.com
Dubai is known for its remarkable driving experience. Super highways and high-end performance cars are major attractions in Dubai.
To make the experience more joyful for car enthusiasts, PitStopArabia.com offers car tyres from all the major tyre brands in the world. Under one roof, you can order Michellin, Yokohama, Pirelli, Dunlop, Bridgestone etc. tyres in all sizes for you car. Interestingly, PitStopArabia.com offers to install your new tyres at your desired location.
5. Awok.com
Awok offers products such as electronics, care, gift sets, fashion & beauty products, mobility, electronics, kitchenware & home appliances.
Order processing time is usually between 24-48 hours, except weekends and holidays.
Tracking of order is also convenient via awok app.
6. Namshi.com
Namshi is home to fashion and lifestyle. Nimshi represents famous brands such as Adidas, Puma, Locasto, Polo Ralph Lauren, Calvin Klien, and Emporium Armani.
Namshi offers products such as clothing, bags, shoes, beauty products, gifts, sports item and many countless more.
Namshi has brands for women, men and children.
Order processing time is usually between 24-48 hours, except weekends and holidays.
Tracking of order can be done via www.aramex.com with a provided airway bill number at the time of booking order.
The Conclusion
Choosing the right product to buy and then commuting for it can be challenging. E-Commerce sites such as above make our life easier. We can browse for what we need in our own home comfort and be sure to receivea reliable product within a matter of seconds. Hopefully, this article helps you through the experience of online shopping.