RiseUp Summit, the leading event for MENA region entrepreneurs, kicked off today with major news announcements by The Abraaj Group, Elves App, and Nahdet Misr, iconic speakers from the global ecosystem, and thousands of attendees gathered in Downtown Cairo in both The GrEEK Campus and the American University's Main Tahrir Campus.
In its fifth edition, the summit's theme is 'Innovation to Improve Human Experience (HX),' which focuses on utilizing innovative thinking alongside creativity, technology and capital to create outstanding HX.
We were there for the whole day and got awesome coverage for you. We will continue for the next two days to bring you the jist.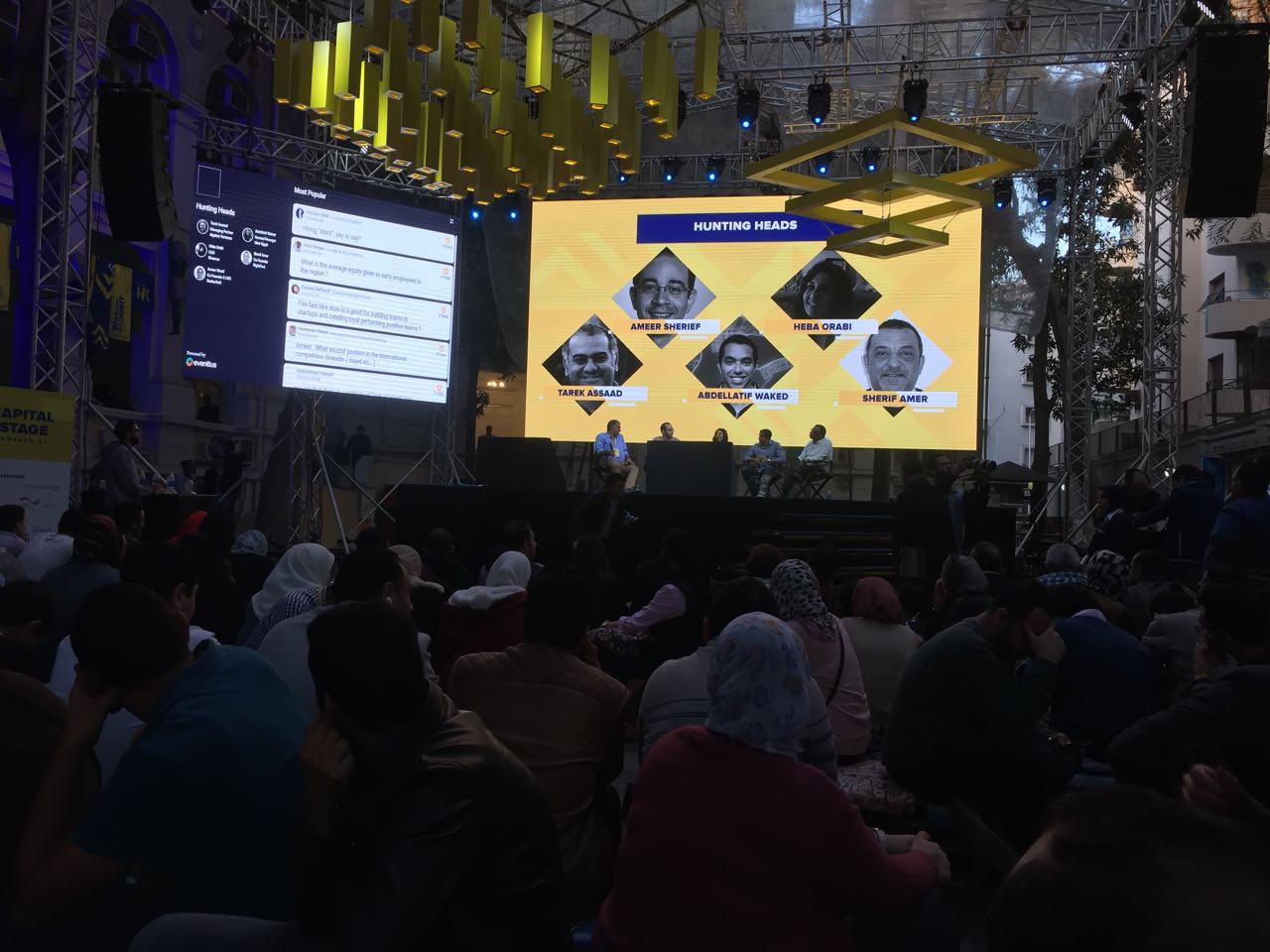 "We're thrilled to see the Summit kick off with such incredible participation from all over the world. It's a testament to the important role entrepreneurship plays in our region, which pushes us every year to create an experience filled with real opportunities for start-ups. There are opportunities for learning through workshops and listening to global expertise, for funding through meeting investors, for mentorship, networking, sourcing talent and a lot more,"
said Dalia Kamar, RiseUp Summit Manager.
Day One's key highlights included talks by Arif Naqvi, CEO and founder of the Abraaj Group and Sharif Al Badawi, partner at 500Startups in the Capital Track, as well as Kathleen Mullaney VP, careers & people ops at Udacity and Khaled Bichara, co-founder at Accelero Capital, in the Technology Track
In addition to the speakers, the first day of the summit witnessed some of the biggest announcements from the MENA entrepreneurship ecosystem through the Launchpad.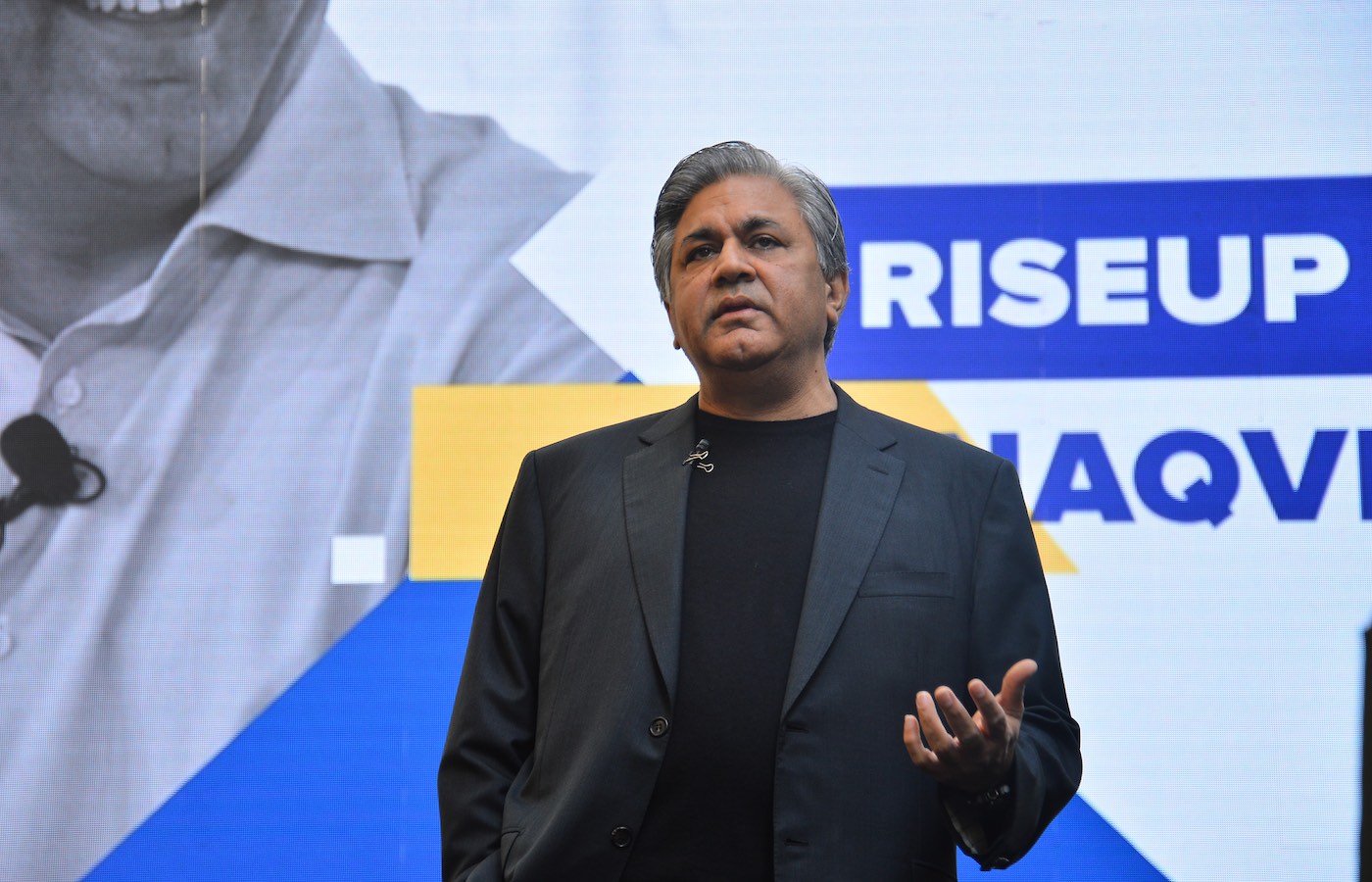 The Abraaj Group announced the launch of Bakery, a growth market early stage investment and ecosystem building platform. Bakery will provide entrepreneurs with an ability to build scalable solutions and gain access to its platform of global resources and local support, leading to a toolkit for operational excellence.
Elves, the first 'Human Siri' that connects people to real assistants, has announced the successful closing of its seed round at more than $2 million, now the largest seed in the region's history. Participating investors included Emaar Industries & Investments, The Dubai Angels, the Kauffman Fellows Syndicate, and several others from the region and the United States.
"We're excited to get this funding from Emaar and the rest of our investors. Their investment –coupled with rapid adoption and our plans around marketing and product development– is a strong endorsement of our vision,"
said Ahmed Kassem, Partner and CBO of Elves, who led the seed round.
 EdVentures came forth with another exciting announcement, revealing its partnership with Nahdet Misr Group, the region's largest publishing firm, for the launch of an investment fund dedicated solely to education and ed-tech investments. As a result, EdVentures portfolio companies will receive the support they need for technical and marketing aspects of their business.
Sarah Heck, a senior leader from global technology company, Stripe, and former White House advisor on entrepreneurship to the Obama Administration, officially opened up Stripe Atlas to founders in the RiseUp community. Stripe Atlas is an invite-only service, but as of today, entrepreneurs attending the RiseUp Summit can gain immediate access. Stripe Atlas is the easiest way for entrepreneurs–anywhere in the world–to establish an internet business. From incorporation to legal and banking infrastructure, Stripe Atlas equips founders with essential tools and resources to start new ventures on a solid foundation. Entrepreneurs across the MENA region have already used the service to scale internationally. "Starting a company is a complex and daunting process for first-time founders — but it doesn't have to be. With Stripe Atlas, our aim is to open source the expertise of starting and running an internet business, offering one consolidated place to manage every aspect of starting up. By removing barriers for more founders across MENA, we hope to help accelerate their businesses on the global stage."
<100% class="wp-image-6559 size-full" src="https://www.elmens.com/wp-content/uploads/2017/12/RiseUp-Summit-2017-Day-1-6.jpg" alt="RiseUp Summit 2017 Day 1 2" width="100%" height="960" /> RiseUp Summit 2017 Day 1 Continues
This year's summit partners include Algebra Ventures, a venture capital fund dedicated to growing the country's entrepreneurial ecosystem, and AUC Venture Lab, Egypt's first ever university-based accelerator and incubator, in addition to A15, an entrepreneurial investment company with offices in 16 countries around the world, and E7gezly, the online booking platform. This is in addition to partners based in the MENA region, such as Wamda, Careem, Crowd Analyzer and MAGNiTT, in addition to global partners including the British Council, Uber and Udacity.