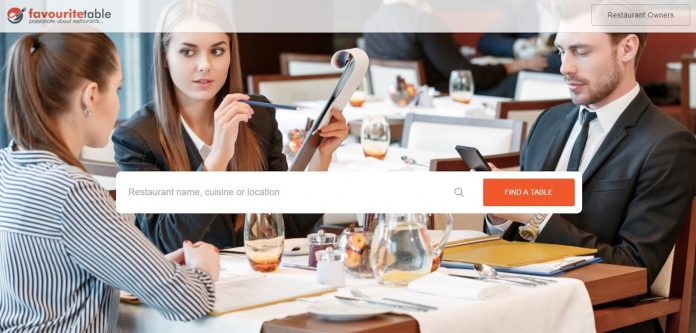 In today's internet age, we love to go out for lunches and dinners. Whether it's a friendly meeting or a date, food plays an essential role in our lives. With the growing number of eateries in London, making the right choice in selecting a restaurant is becoming increasingly difficult. Well, now you have a solution to that problem. Favouritetable.com makes it extremely convenient for you to check, compare, and even book a table at your preferred restaurant.
Fast emerging as one of UK's best food tech start-ups, Favouritetable ranks restaurants as per customer ratings. You can search for diners based on the location, cuisines served, price, and more. Listed below are a few of the reasons why Favouritetable is so popular among people.
1. Easy To Use and Navigate Website
Favouritetable has an interface that is very friendly to use. From beginners to experts, everyone can easily navigate through the pages of this website. The page has all the details about the restaurant you are planning on visiting, from the menu to the pricing to reviews or even customers who have visited the place. This is perhaps one of the few reasons why Favouritetable attracts approximately 2.5 lakhs visitors per month. Just a few clicks and you can select your ideal restaurant without any hassle.
2. Filtering Ingredients
This feature in Favouritetable is a unique one. If you are allergic to a particular ingredient, you have to mention it to Favouritetable at the time of selecting cuisines or restaurants. Favouritetable on their end will filter out the food that might have those allergens in them. Thus, you can make an informed decision about choosing the right and safe eatery for you. This feature is the USP of Favouritetable as it cares about the health of each food lover. You will not find this incredible feature in other food-tech start-ups.
3. Customer Service
Whether it's a compliment or a complaint, Favouritetable ensures that they maintain a relationship with the users as well as the restaurant owners. Most food-tech start-ups are failing in keeping up with this end-to-end service. However, Favouritetable knows precisely what needs to be done to retain their existing customers and acquiring new ones. Not only this, but Favouritetable also offers discounts and special offers to its regular customers. Thus, making them return to the website.
4. Promoting On Social Media
Social Media is a must for promoting a business today. Favouritetable has mastered this art. It has made its presence felt on Facebook, Twitter, Instagram, Pinterest, and so many more mediums. Favouritetable puts on a display of mouth-watering food that you simply cannot resist and have to visit the website to book a table. The team at Favouritetable knows how to tweak your senses and want you to explore the options it offers.
Favouritetable started in February 2018 with the intention of creating an easy-to-use website for customers. The team at Favouritetable keeps updating the site as new restaurants keep emerging in London. They help you decide what to eat and which is the best place to go for a meal. Favouritetable is committed to offering you restaurants that maintain their quality and services. The best thing is if you select a restaurant from Favouritetable listing, you can be assured of making the correct choice.