RiseUp the leading connector of startups to local and global networks, resources and ecosystems. We have wrote about them many times.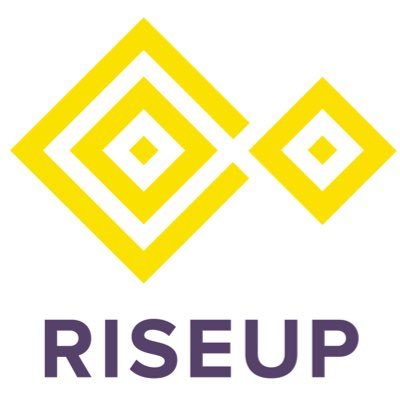 This time RiseUp is taking 6 startups on a RiseUp Explore trip to Silicon Valley (the home for startup & global technology companies) in San Francisco, USA, from April 4 to April 13th. RiseUp Explore is a special program where selected startups from the Middle East and Africa travel to global ecosystems to enable them to accelerate, innovate, and grow. Each trip is arranged around world class events, conferences, and summits such as TOA, Slush, Launch Festival and others. This is happening for the second time where the startups will get connected to the most relevant global resources while showcasing the startup talent in the MENA region to the world.
This year, RiseUp Explore is organized in partnership with Voyaj & TechWadi and enabled by the World Bank. The 6 explorers attended the LAUNCH Festival – The world's largest startup event supporting founders and inspiring innovation happening on April 3-7, in San Francisco. The event will host more than 12,000 founders and top level speakers on every stage. Then the explorers will go on a tour with TechWadi around campuses of Google, Facebook & 500Startups, they will receive valuable workshops and meet with experts and similar startups to each startup. With Voyaj, explorers will get to experience this melting pot of cultures.
"We are excited to take some of the regional entrepreneurs to San Francisco, experiences like these open doors for the entrepreneurs and even change startup industries." Commented Con O'Donnell, RiseUp's Cofounder "We cater an experience where startups have an opportunity to get exposed to new markets, connect with global industry leaders, network with investors, the global media, and most importantly gain know-how that will help them build better businesses."
Added O'Donnell
Out of 112 applications RiseUp team choose 23 startups and then they went through a series of trainings and competitions before selecting the final 6 startups. They were shortlisted by ensuring their eligibility to pitch in front of the judges. The pre-set criteria for startups were: maturity, scalability, innovativeness and presentable on global standards.
Through the 9 days trip, the explorers will engage with thought leaders and ecosystem drivers in various events and activities that will portrait the region's entrepreneurial talent and highlight technologies.
The selected startups are:
1 –AlMakinah offers programing boot camps that prepare a high technical caliber to work at top technical companies and startups worldwide.
Website: www.almakinah.com
2- 5dVR is a one-stop shop for the production of Virtual Reality (VR) projects. They are one of the pioneers who started working in Augmented Reality and Virtual Reality in the MENA region. In 2016, 5dVR made a 100% profit margin and delivered projects in Korea, Italy, UK, Australia and the GCC.
Website: http://www.5d-vr.com/
3- La Reina is a rental platform for high-end designer dresses. They started with less than $2K capital but managed to break-even in their second month and fulfilled 35+ brides' dreams of wearing a designer dress at an affordable price.
Website: http://www.lareinagowns.com/


4- Bosta is an on-demand delivery platform that allows people and businesses to send and receive shipments with the push of a button, as well as monitor their deliveries until they reach their destination. Bosta was founded by Mohamed Ezzat, serial entrepreneur and co-founder of Lynks, which was incubated at YCombinator.
Website: https://bosta.co/

5- Eureka is an offline tech academy specialized in the education of technology, innovation, and engineering. They have won 10+ awards and been featured on regional media such as Inc Magazine and AlJazeera TV for training 500+ students. Eureka started in Amman, Jordan and are now expanding to other countries in the Middle East.
Website: http://eurekatechacademy.com/


6- UpFuse is a well-known, mission-driven startup in Egypt that promotes a sustainable and eco-conscious lifestyle. They design and produce fashionable handmade bags made out of upcycled plastic bags. Last year, they up cycled 22,000 plastic bags while supporting 14 underprivileged persons in earning steady incomes. They are selling in Cairo, Dubai, Kuwait, Saudi Arabia, San Diego, and Berlin. Their story was picked up in 19 articles, two radio shows and four TV interviews.
Website: https://www.up-fuse.com/
Save
Save
Save
Save
Save
Save