Do you know why business fail in the first few years of their establishment? Moreover, these businesses don't even make it in the next 10 years. Around 80 percent of businesses fall to this category. This surprisingly harsh number has several reasons behind it such as poor managerial skills, lack of finance, etc. but, among them the major cause is the failure of making a strong communication and poor call handling with customers. Often business owners don't realize that an effective communication is essential for their success. It helps in not only retaining the existing customers but also attracting the potential ones as well.
Communication can be either through campaigns or feedbacks. Where, Effective marketing campaigns inform your customers about the promotions and product and effective customer feedbacks inform you about the key areas of improvement whilst understanding the customers in better way. But, is this enough? No, you need more advanced solutions. So, how to communicate or connect the customers better? Make use of voice API to handle customer calls better.
Before we learn more about voice API let us understand what the barriers in effective communication with customers are. 
Why better call handling is required?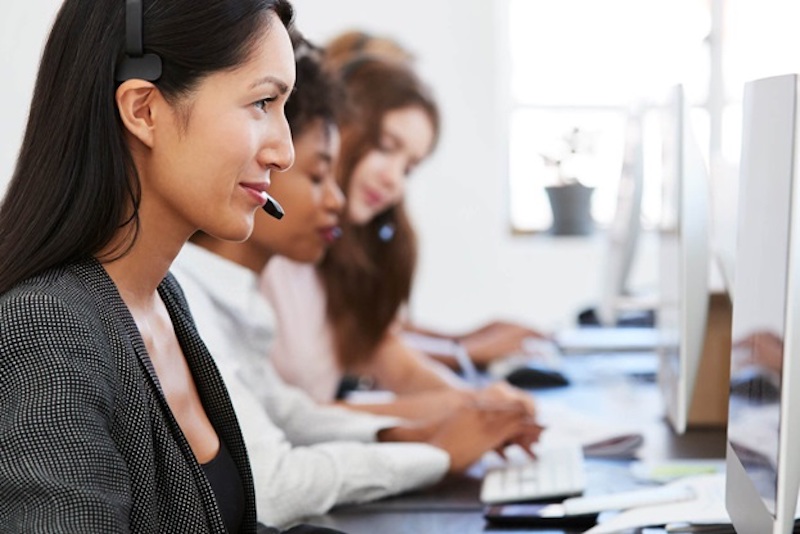 Communication is the key barrier that most of the businesses face today. What are the other problems or barriers in the success of your business?
No customer engagement
Today companies are focusing more on operations rather than on customer interactions. Customer's engagement and feedback is necessary to understand them. Moreover, the wide options and competition is giving them various options. So, it is important that you stay connected to your customers and don't lose them.
Voice API ensures that there is a better communication between you and your customers.
Insufficient fund
This is also a main cause for the business failure as fund is essential to run a business. This may be due to keep the price low to engage more customers, high fixed costs, high cash outflows, etc.
Voice API eliminates the need of hardware installation or update thus making it a cost effective solution for the business. No hardware installation is required or makes periodic updates. Thus, you can manage capital better and get high returns in limited budget.
Insufficient internal communication
The information gets lost or distorted before it reaches to the dedicated person this is common in case the company has long chain of channels. This creates the problem of insufficient internal communication.
Voice API also offers a successful internal communication that to be effortless other that providing better call handling facilities. Problems can be solved easily and employees will get timely aid. An agent can take careful notes from the customers as well. Moreover, more people can be adding on to the ongoing calls without any trouble.
Inability to scale
Inability to scale a business operation results to the inability to expand potential markets. Making a successful presence is necessary to grow business but to an existing saturated business expansion is more essential for the growth. However, non flexibility to expansion makes the management of all activities harder.
Voice API offers easy access to all information without any additional infrastructure. Add more business lines and easily manage the call traffic to the same phone number without any hassle with API solution. No need of using multiple channels instead use one channel to make direct communication. This gives flexibility to your business at the same time without hampering your relations with the customers.
What is voice API?
It is a simple tool designed to either make or receive phone calls where the voice calls are programmed using specialized hardware. It allows the software developers to extend the calls of users on any network or device across the world. Users can make the calls using only the internet without using any public switched telephone network.
It also eliminates the need of buying expensive systems or digging into complex protocols for call handling. It manages the smooth call flows whilst providing the flexibility and control to IVR applications.
What to do with voice API?
IVR applications– it offers flexibility to create IVR applications easily with the use of building blocks that it offers. Developers can build IVR applications whilst having a full control over the applications.
Integrate– integration of voice API with other features is easy where you can integrate it with payments, authentication and business messaging platforms.
Cost effective– no hardware investment is required thus use save significant amount of money by cutting the cost up to 35%.
Web call–back- visitors can requests for call me back which means you will never miss a call. The requests are made automatically in case the call is not answered. Thus, a better call handling option is offered to the customers.
Call reminder– make the reminder calls for timely appointment during your working hours.
Phone number masking– create a mask for secret phone numbers
How it works?
Whenever there is a new incoming or outgoing call or a status update the API server will use a POST command to the http(s) server containing the information about the call. In the next step, the server will acknowledge the information and send a reply like make a voice recording, play an audio file or get the number input. After this the API will contact the server for updates. But, when a disconnected message is send to the server no further action will be taken by the server.
Benefits of voice API for call handling
A voice API tool offers several benefits such as:
Customizable call flows
Flexibility to connect mobile, PSTN and SIP endpoints according to desired combination
Offers worldwide coverage of local phone numbers instantly
Option of call recording
Customized call logics and call handling using XML instructions
Connect voice API with existing VoIP infrastructure
So, pick a right CPaaS partner to get the desired features into your app. before you pick any of them check out the key areas like call and text features, unlimited phone numbers, support structure and the network control.
These four areas will let you pick right CPaaS partner for better call handling facilities.