A construction project manager is responsible for executing construction projects from initiation to closure. These managers usually work for companies and use proper construction management tools like Bridgit to establish a smooth workflow. You can click here to learn more about construction management tools used by construction project managers.
Apart from the project execution, construction project managers also get involved with every stakeholder, including contractors, clients, and team leaders. That's why construction project managers have a diverse knowledge base with a versatile skill set.
These professionals play a critical role in every domain of a construction project. So, it's important to know the main responsibilities of a construction project manager. This post lists down 9 of them.
9 construction project manager duties
Do you know the demand for construction project managers is projected to grow by 8% in 2031? This is even faster than the average occupation's demand! Here are the 9 duties of a construction project manager you must know if you are pursuing this career.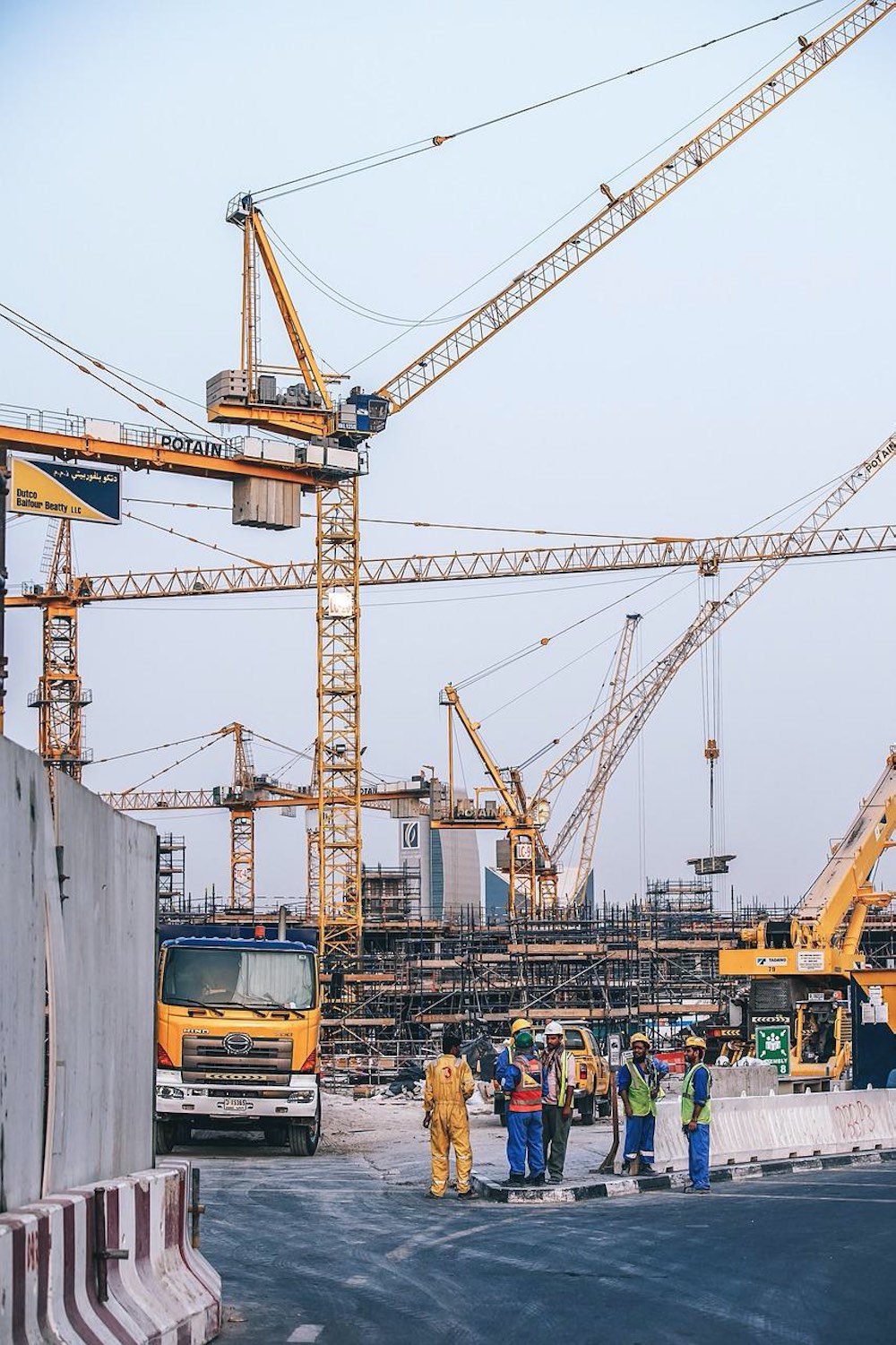 1. Managing bids
Construction project managers win projects through a proper construction bidding process. They fetch the client's requirement document, known as RFP (Request for Proposal), and understand the project.
Since the construction project managers are actively communicating with different clients on different platforms, they must stay alert in managing the bids. No doubt, they have a team working on project bids, but they decide whether to bid for a particular project.
So, construction bid management is the first and most crucial step of being a construction project manager. They might not be directly involved in all the bids, but they will be held accountable if the bidding process doesn't win profitable jobs.
2. Planning
The planning phase comes next after winning the construction job. During planning, construction project managers plan every construction activity in detail. Although they don't have the exact idea of anything, they use their expertise and foresight to make informed decisions.
Construction projects can be complex and require detailed forethought, making it difficult and time-consuming for managers to plan effectively. Implementing a
GPS time clock app for managers
will make the entire process much simpler. This app will enable construction managers to easily track their workers' attendance at a glance, reducing the amount of manual labor needed and allowing them more time to focus on planning. It also provides an accurate record of clock-in and clock-out times, so miscommunications or discrepancies can be avoided during billing processes.
Construction project managers also collaborate with other project stakeholders, including:
● Contractors – General, mechanical, and electrical contractors who execute their respective construction activities.
● Suppliers – They provide construction tools and equipment.
● Team leaders – Different construction team leaders who manage and lead their respective teams.
● Clients – The project owners who solicit bids and keep asking you about the project updates.
Remember that the planning phase takes longer if you have won a large-scale industrial project.
3. Scheduling
Scheduling refers to creating separate timelines for construction activities and professionally documenting everything. Construction project managers use different construction management software for scheduling.
Preparing a sound construction schedule is a part of planning. So, construction project managers will plan the project and schedule the key construction activities during the planning phase. After that, they will share the project schedule with all the stakeholders.
Project members, contractors, and clients can contact the construction project manager and ask about a particular construction activity.
Construction project managers are also responsible for creating a master schedule at the final stage of scheduling. The master schedule is the detailed project schedule that breaks the construction activities into several milestones. The master schedule makes the schedule document more understandable.
4. Documenting project scope
Defining and documenting the project scope is critical because it shows what will be executed during the construction. The scope document also shows how mature the construction project manager is, as the document has all the decisions written.
Here are the five major aspects of the project scope:
● Project goals – Construction managers set project goals during the planning phase.
● Deliverables – The construction project and other deliverables like electric work and plumbing.
● Tasks – Construction activities and milestones.
● Costs – The overall project costs, including overheads.
● Deadlines – Construction activities and project's delivery date.
Overseeing the above scope throughout the project is called scope management.
5. Assessing risk
Construction projects are full of risks, so developing a risk assessment plan is mandatory. Construction project managers sit with the general contractor and assess potential risks associated with the project.
Since both stakeholders have diverse experience in the construction industry, they use their previous work and identify the risks. However, you already know that no one can assess the construction risks perfectly. But using the right approach and foresight, construction project managers can prepare a sound risk mitigation strategy.
6. Managing budget
Despite having the right skill set and experience, construction project managers can't complete a construction project without having an adequate budget. That means you must be financially stable before sending the client a bid proposal.
Although you will eventually get the amount, you must have enough money to cover the losses during the construction project. You must also have financial support if the construction equipment fails and you need to move to an alternate option.
7. Arranging resources
Construction project managers arrange the following resources:
● Equipment – Machinery and tools required for the construction.
● Technology – Investing in the right construction management software and other technologies like GPS and drones.
● Workforce – Laborers and the workforce who will work at the construction site.
They contact different suppliers and get the best package which is cost-efficient and provides value to the construction.
8. Hiring subcontractors
Construction project managers follow a hiring process to onboard subcontractors. They check their eligibility criteria and ensure they hire a competent and cost-efficient team.
The subcontractors work in areas of a construction project, like excavating, plumbing, and concreting. After hiring the subcontractors, the construction project manager sends a report to the financial head to update the payroll management system.
9. Enforcing safety measures
Lastly, construction project managers ensure that safety measures are followed at the site. Laborers and subcontractors must have safety kits because they are prone to injuries while working at varying heights and temperatures.
The construction project managers must inform the financial officer about safety and medical kit expenses. Remember that the construction budget has a separate portion for implementing safety practices during construction.
Conclusion
The above responsibilities of a construction project manager are just the major ones. As a project manager, you may have other duties too, depending on the project's nature. So, consider the above construction project managers' responsibilities before pursuing this career to make the right choice.