When you're planning your next big road trip, there's more to think about than just your destinations, accommodation, and budget. After all, if you can't safely and efficiently travel, your road trip is over by default – and you sure don't want to break down on a country road thousands of kilometres away! Beyond that, having your car in top notch condition will mean you can spend your road trip in comfort. So check out this pre-road trip car inspection checklist, so that your car is one less thing to fuss about and your holiday is safe, and memorable for all the right reasons!

Fluids
Check your fluids, and replenish if necessary! The service intervals on essential fluids in your car will usually depend on far you've driven since your car was serviced last. With that in mind, check your brake fluid to make sure your brakes are reliable; and if your car is due for an oil change, do it before you leave home, and check your transmission fluid while you're at it. Refill your windshield fluid, and check your coolant for any leaks or discolouration.
Brake Pads
Your brake pads deliver the friction needed to slow and stop your car, which is an absolute non-negotiable from a safety perspective. However, they wear away with use, eventually becoming too thin to be effective. You can usually recognise when this is happening because of obvious and annoying screeching or squealing sounds when pad material has worn down. Replace the brake pads before you leave, to fix up those noises and (most importantly!) keep you and your loved ones safe.
Tyres
Check your tyres for any signs of tear, bulge, and wear, and if they're worn or old, replace them. Check your tyres' air pressure individually as well, both before you leave and every 1500 km or so as you drive.
Car battery
This is often overlooked, but if your car battery's been steadily keeping your car going for a couple of years without an inspection, there's a good chance that an issue can arise. Before you head off, check on the car battery to make sure all the terminals and cables are attached; check fluid levels, and look out for any corrosion, cracks, or damage.
Belts and hoses
Belts and hoses can crack, become brittle or frayed, or loosen. They're mission-critical to your electrical system, air conditioning, power steering, and cooling system – so check them before you go!
Lights
Over time, the light bulbs in your car lights will stop working and need to be replaced; and you may not even notice it's happening while you're in the car. Ask a friend to help you check that all your car lights are working; namely, your headlights, indicators, brake lights, reverse lights, and tail lights. Otherwise, you can end up with a fine, or even in a dangerous situation.
Windshield wipers
Clean the blades on your windshield wipers, and if they're over 6 months old, you may wish to replace them.
Air Filter
Test your air filters by holding them up to a light; if light isn't shining through, it's time to change them. Your engine air filter should also be replaced roughly yearly, or every 15,000km to 25,000km.
Petrol
This may sound obvious, but you don't want to drive on E and break down in the middle of nowhere, especially during long drives! So check your petrol levels, fill up before you leave town, and make sure to consider whether there's any service stations on your way if you start running low.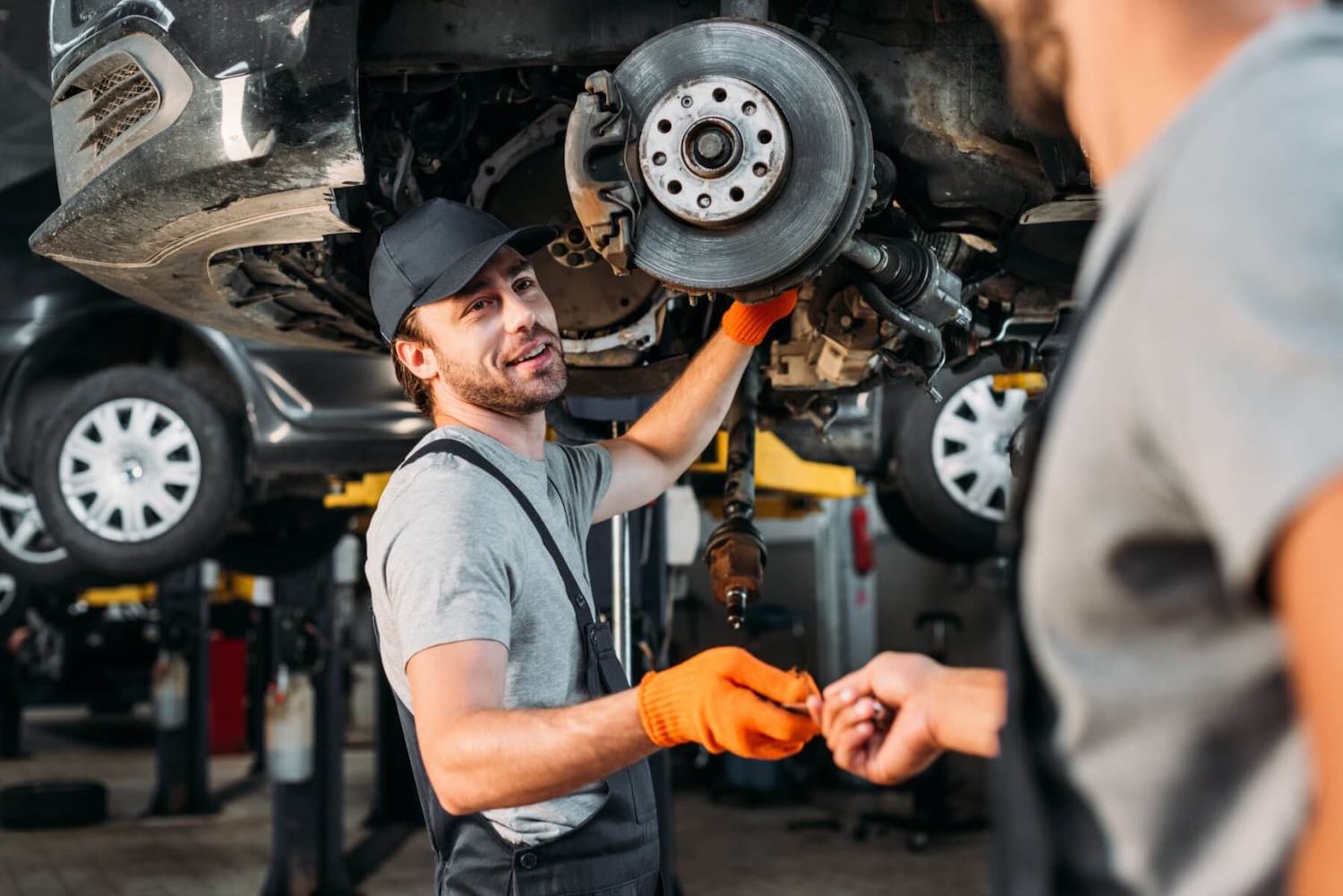 Interior
You're gonna be stuck in your car for awhile, and it'll be a much more pleasant experience if you're not drowning in old cheeseburger wrappers. So give it a bit of a clean before you leave; you'll be glad you did!
When it comes to those long road trips, your car's a little (or large) trooper, so treat it with the respect and care it deserves! With a bit of forethought, you have one less thing to worry about, and you can have an amazing holiday. Bon Voyage!
Need a car inspection and based in Brisbane? Contact Dr Roadworthy today for the best service in town.