Harley Davidson jacket guide: What to wear and when
As well as looking cool, motorcycle jackets serve a functional purpose.
They provide a protective layer, both against the elements and the road, in the case of an accident.
It's important to buy a good quality jacket. Your clothing is what stands between you and everything else, and when you're riding a motorcycle, this matters.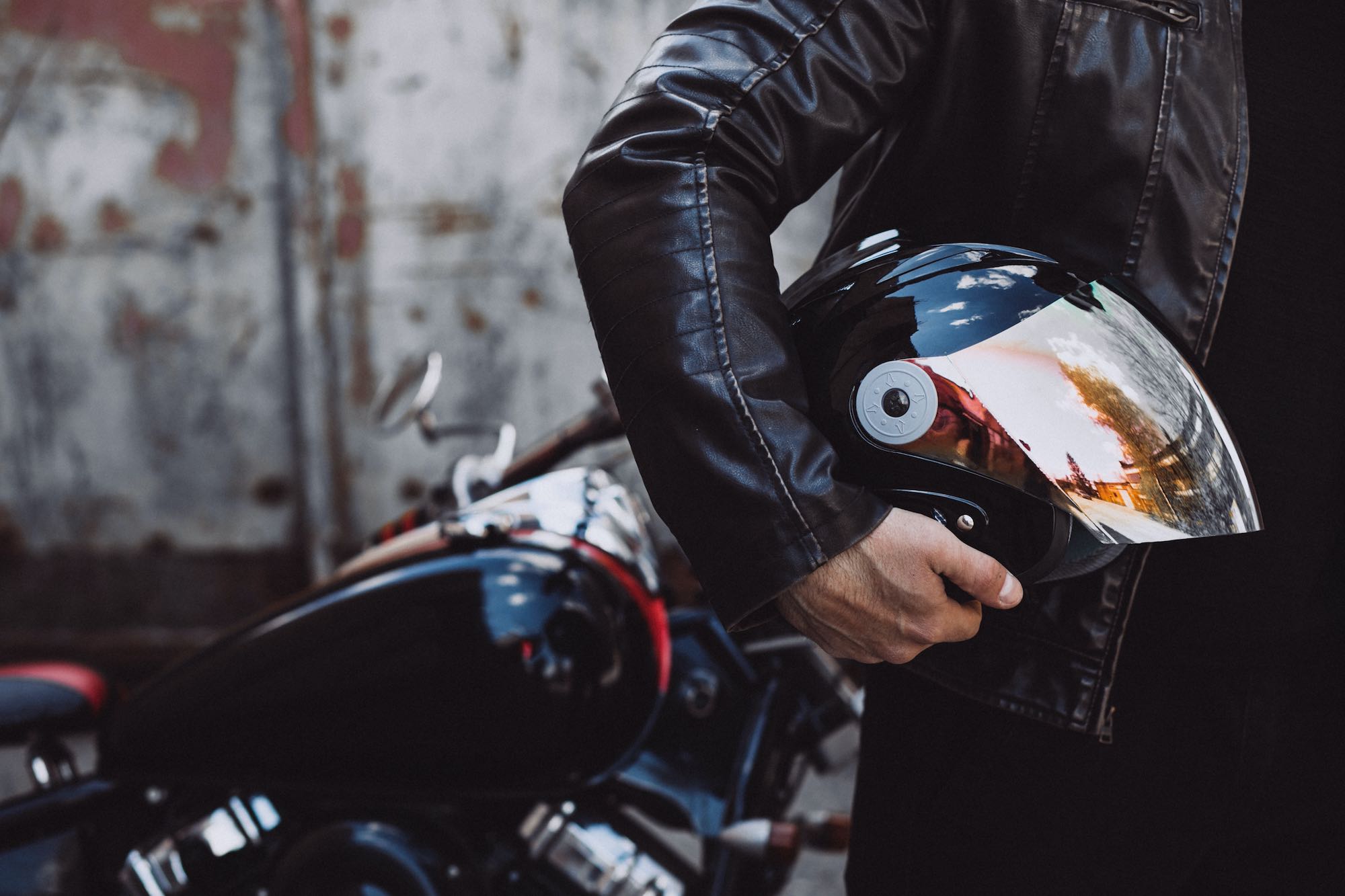 Choosing the right motorcycle jacket
Harley Davidson motorcycle jackets are made to be durable, with a variety of designs to suit any rider.
Heavy-duty leather motorcycle jackets are designed to reduce impact from debris, stationary objects and the ground and abrasion. While leather has commonly been the go-to material for motorcycle jackets, now they are made from a range of materials.
If riding in a warmer climate, leather may not be the best option. Textile jackets still offer protection, but are more breathable and allow for better airflow to keep you cool. Many styles of motorcycle jackets are now made with a combination of leather and textile, to give you the best of comfort and protective features.
A waterproof jacket will make your ride more comfortable in the instance of a downpour. Some jackets have a waterproof rating indicating the level of water resistance. Just remember that waterproof jackets need to be treated regularly to maintain their waterproof properties.
A jacket with armour increases protection in the areas you are most likely to need it, such as elbows, shoulders and back. It will depend on the brand and type of jacket as to what kind of armour it may have, from full protection to protective inserts.
Some of the key features to look out for when choosing a motorbike jacket include, water resistance, breathability, ventilation, durable materials, protective lining, armour, quality zips, sealed seams and internal pockets.
Riding jackets
Designed to protect the upper body and arms against wind, sun, bugs and debris, motorcycle riding jackets are designed to last, with the highest quality hides and widest range of rider-friendly features.
Common materials used in motorbike jackets include leather, textile, mesh, or a combination of these. Key factors to consider when choosing the right riding jacket are fit, function and style.
Harley Davidson Men's Motopolis leather jacket
This innovative slim-fit jacket was engineered for an urban motorcycle rider's unique needs.
Urban riders generally experience a lot of stop-and-go riding patterns at lower speeds. Featuring a passive venting system to naturally move air and help release body heat to keep you consistently comfortable, this jacket provides ultimate comfort for riders.
With other features including sewn-in armour and reflective material piping, this riding jacket provides additional safety and protection when riding.
Harley Davidson Men's Geyser stretch riding jacket
Made from highly durable nylon-based materials that provide stretch and comfort when riding, this riding jacket ensures a better fit and increased mobility.
Coolcore lining at the collar, cuffs and back armour pocket provides a cooling effect to keep you at a comfortable temperature, making this jacket ideal for wearing during the warmer months.
Harley Davidson Men's Quilted shoulder slim fit jacket
You'll stay warm thanks to the thermal mapping in this riding jacket that adds fill for warmth where you most need it.
Additional features of this riding jacket include snap hand-warmer pockets and fleece-lined snap-tab mandarin collar to keep you cosy during your ride. A great jacket option for winter!
Casual jackets
Casual jackets are better suited for short rides, casual weekend rides, or for wearing under a more heavy-duty riding jacket.
Ranging from bomber jackets, denim and canvas jackets, nylon jackets and softshell jackets, there is a wide variety of casual motorcycle jackets to choose from.
Harley Davidson Men's Idyll Performance Soft Shell jacket
Designed to be windproof, the Idyll Performance Soft Shell jacket features hand-warmer pockets, and rib-knit cuffs and waist.
Contrasting piping and embroidered applique graphics on the front and back give this casual motorcycle jacket a stylish look.
Harley Davidson Generations casual jacket
Featuring a classic Harley Davidson design, you'll happily wear the Generations casual jacket both on and off the bike.
With a Mandarin collar, mesh lining, zipper cuffs and two zipped hand-warmer pockets, this cool motorbike jacket is perfect for weekend rides.
Buying a quality motorcycle jacket
The style of motorcycle jacket you choose depends on personal taste and the kind of riding you'll be doing. If you are still confused about what type of jackets to buy and you might want to get an idea about motorcycles. You may check bikes at American Motorcycle Trading Company.
It's important to buy a jacket designed for wearing when riding a motorbike, as a lightweight jacket will not offer you enough protection in the case of a collision. Wearing a durable, high-quality motorcycle jacket may help minimise damage.
At Harley Heaven, we stock Australia's largest range of Harley Davidson riding jackets. Designed for optimal comfort and protection, we have a motorcycle jacket for every rider.