Ever since 1984, when the first Toyota 4Runner was manufactured, these vehicles have been gaining more and more popularity among car owners, and nowadays, they are one of the most common SUVs people in the United States own. The main reasons why 4Runners have such a good reputation are their reliability and their dependability. Furthermore, the sturdy design of these automobiles promotes the resistance of Toyota 4Runners to a wide range of challenging conditions. Between 2005 and 2021, over 1.3 million new Toyota 4Runners have been sold throughout the country.
However, over recent months, it has been discovered that the fourth generation of 4Runners, namely those manufactured between 2003 and 2009, has a major problem that can greatly endanger the lives of drivers and their passengers. Apparently, Dana Holding Corporation, the supplier of Toyota 4Runners frames, has not been adequately treating the undercarriages of the vehicles against rust corrosion. Consequently, numerous owners of these Toyota 4Runners experience premature rusting of their car frames. While a little rust on the frame of your car is expected to occur within 10 to 15 years after you had purchased it new, the frames of the defective Toyota 4Runners severely rust within only 5 years.
The Problem of Premature Rust Corrosion of the Frame of Toyota 4Runners Is Currently the Subject of a Lawsuit
Gary Weinreich, who owns a 2005 Toyota 4Runner, filed a lawsuit against Toyota Motor Corporation and the subsidiaries of the company in South Carolina on December 6, 2018. The man suffered a serious car accident caused by the excessive rust corrosion on the frame of his vehicle in May of 2018, during which the front steering control arm of the 4Runner broke off, causing him to run off the road. Weinreich is not the only plaintiff seeking compensation from Toyota, as soon after the lawsuit was filed, numerous other displeased owners joined him, alleging the same problem of rust corrosion on the frames of their 4Runners.
It's important to know that another class-action lawsuit was filed against Toyota in 2016 concerning a series of Tacomas, Sequoias, and Tundras that were susceptible to the occurrence of premature rust corrosion on their frames as well. This lawsuit was settled for $3.4 billion, which covered 1.5 million defective vehicles. Nevertheless, Toyota Motor Corporation did not admit to any wrongdoing, despite agreeing to offer payment following the settlement. Surprisingly, the company spokespersons have a similar attitude with regard to the ongoing lawsuit, having made only one comment so far: "The safety of our customers is a top priority. While we cannot comment on these specific claims at this time, we will respond in the appropriate forum."
Should I Avoid Purchasing Any Toyota 4Runner?
Considering the acute issue of premature rust corrosion of the frames of Toyota 4Runners from the fourth generation, you should do careful and thorough research before deciding on which model year you should buy. Nevertheless, a considerable number of owners say that 4Runners manufactured between 2009 and 2011 also have the problem of excessive rust corrosion of the frame, so before purchasing one of these vehicles, it is best to consult multiple reliable sources.
Moreover, some Toyota 4Runners may have more issues in addition to premature frame rust corrosion. For instance, many owners complain about problems in the front brake, warping issues, and untimely wear in the front brake rotor and brake master cylinder in the vehicles made between 2003 and 2005. The following are the model years from each Toyota 4Runner generation you should avoid purchasing:
● first generation (1984-1989): 1988-1989
● second generation (1990-1995): 1990-1995
● third generation (1996-2002): 2001-2002
● fourth generation (2003-2009): 2003-2009
● fifth generation (2010-present): 2011-2016
Lastly, you should know that some Toyota 4Runners are also prone to developing these problems over the years, especially if you have surpassed 100,000 miles:
● wear and tear of the automatic transmissions
● bad shift solenoids
● airbag failure
● brake system problems
● charcoal canister failure
● paint issues
● failed mass airflow sensor
● cracked or melted dashboard
● musty and moldy air conditioner
You should keep in mind that these are the most commonly reported problems with Toyota 4Runners, which does not necessarily mean that you will have bad experiences with your car. To make sure everything is working properly, it is best to have your 4Runner regularly inspected by a reputable and licensed specialist, who can timely detect a potential issue of your car that you have not yet noticed.
What If I Already Own a Toyota 4Runner from the Fourth Generation?
Firstly, if you have just found out that your Toyota 4Runner is prone to premature rusting of the frame, you should not panic or rush to sell your car. You should take your 4Runner to your local auto shop to determine whether there is rust corrosion on the undercarriage of your car and, if it is, how severe the problem is. If the mechanic advises you against driving your Toyota 4Runner because it has excessive rust corrosion, we strongly encourage you to do the same, as driving a car with such a serious issue can easily lead to a terrible accident that can be fatal.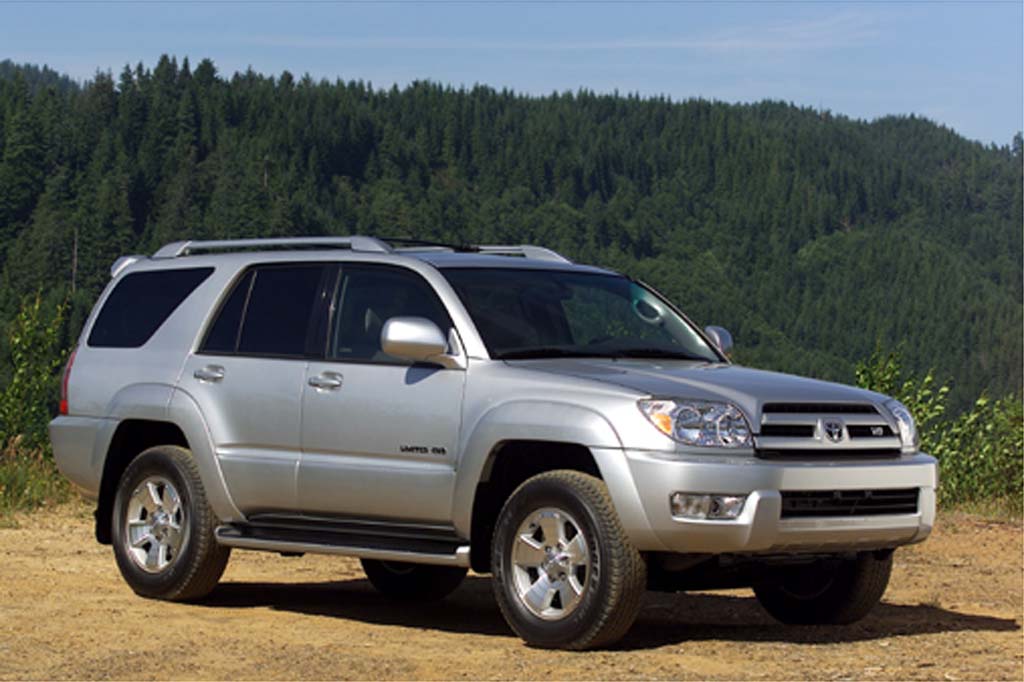 There is a myriad of things that could go wrong while you are driving a damaged 4Runner and that may cause a car accident, such as:
● rust corrosion occurring in the engine and trunk compartments can affect connectors, intakes, as well as other essential mechanical parts
● rust can work through the metal near the gas tank of the vehicle, puncture the fuel line, and eventually cause gas to leak out
● rust can lead to key metal components getting stuck instead of sliding over each other
● if the whole frame of your 4Runner is greatly damaged by rust corrosion, it will not be able to fully protect you in a potential car accident, as the frame is the primary structure that supports the automobile
The injuries you, your passengers, other drivers, as well as pedestrians may sustain after a car accident caused by excessive rust corrosion on the frame of your Toyota 4Runner are countless. Some of the most serious refer to internal bleeding, traumatic brain injuries, loss of limbs, paralysis, spinal cord damages, and compound fractures. In conclusion, if your mechanic has told you that your 4Runner is unsafe to drive, you should leave it in the garage or the parking lot until the issue of rust corrosion is fixed.
About the Author
Jonathan Sharp is the Director of Claims, and Chief Financial Officer at Environmental Litigation Group, P.C. Some of his most important responsibilities are management of firm assets, case evaluation, and financial analysis. He has been working for the law firm, whose main areas of practice are personal injury and product liability, for over 20 years. Jonathan sharp also manages client relations and proper distribution of the funds.