There are unlucky days with cars. Sometimes, unfortunate incidents such as breakdowns, lockouts, and accidents happen when you least expect them- this can throw you completely off guard and into a state of confusion. Thankfully, you are not alone in case that happens! You can contact SG3 Towing and Recovery for help.
Do you need help with your broken-down vehicle? Here are some of the services you will get from towing package:
1)Get Help in Case of Lockouts
You're hurriedly getting off in your car because you don't want to miss that important interview, then you realize you've just locked your car keys in your car! What do you do? The truth is, most of us will start to be disoriented, and you might focus on the interview. Luckily, there is someone who has already thought of this scenario! SG3 Towing and Recovery offer a 24-hour lockout service; all you have to do is make that dial.
2) Get The Jumpstarts You Need
We all dread those car battery problems! A dead car battery can be hugely inconvenient because, think of it, who can ever anticipate this? Don't panic when it happens because, luckily, help is just a phone call away. Within no time, SG3 Towing and Recovery will come to your rescue. Your car will get a professional battery inspection to diagnose the problem. What's more, if your battery is completely damaged and needs replacement, there are plenty of auto repairs to be recommended for you.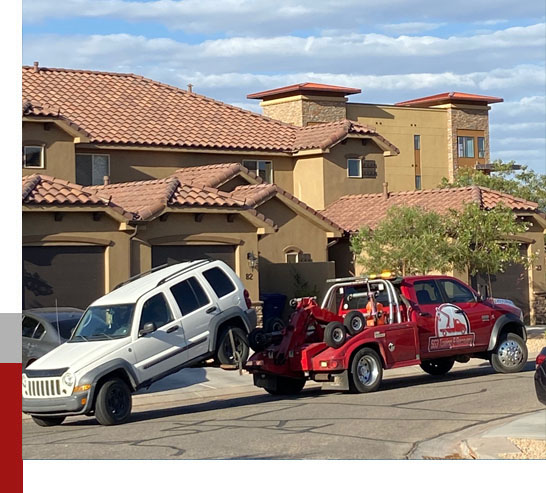 3) Instant Tire Changes
You're on the way on your road trip, and all seems to be well until you have a flat tire. You are probably stranded at a place you're not familiar with and no shop at sight; you get worried. Relax! Contact SG3 Towing and Recovery because they will provide you with the quick help you need. With stocked tire supplies, you will be back on the road sooner than you know so that you can continue the journey without any worries.
4) Medium Duty Towing
Your van can break down unexpectedly in the middle of nowhere. What next? SG3 towing and recovery are just a phone call away. For smaller vehicles than heavy-duty vehicles but larger than light-duty vehicles, medium-duty towing is the way to go. They include box trucks, motorhomes, vans, and others. Medium duty towing trucks have been configured with equipment such as landolls and boom lifts to facilitate the safe arrival of your vehicle to its destination.
5) Light-Duty Towing
Have you been involved in an accident, and your car needs to get to auto repair? Light tow trucks will do the job for you. Usually, light-duty towing trucks weigh between 8500 and 10000 lbs. and can deal with small to medium tasks involving private vehicle towing, abandoned vehicles, traffic collisions, and accident recovery. Light-duty tow trucks are fitted with a winch and cable system for efficiency. The trucks have limited contact with your vehicle to prevent further damage than it is already!
There Is Help!
There is just a lot that can go on with our vehicles, from lockouts to breakdowns. Luckily, you don't have to worry because help is designed to meet your vehicle issues; all there is to do is make the call!