Despite long-term fundraising plans being altered due to the pandemic, Christmas events are still the largest fundraising drive for many charities.
Although it's unlikely we will be able to host many traditional fundraising events this year, the sector can look forward and begin to make virtual and physical plans that can be altered if needed.
Here are eight festive fundraising ideas for your charity to explore this December:
1. Christmas Fete
Instead of a traditional Christmas fete, perhaps you could host your grand auction online this year. Whether it's small lots like hampers, virtual gifts and promises or larger lots like a weekend break, with DONATE™'s online auction platform, all lots are online, meaning you can share the links on social media and newsletters to garner attention.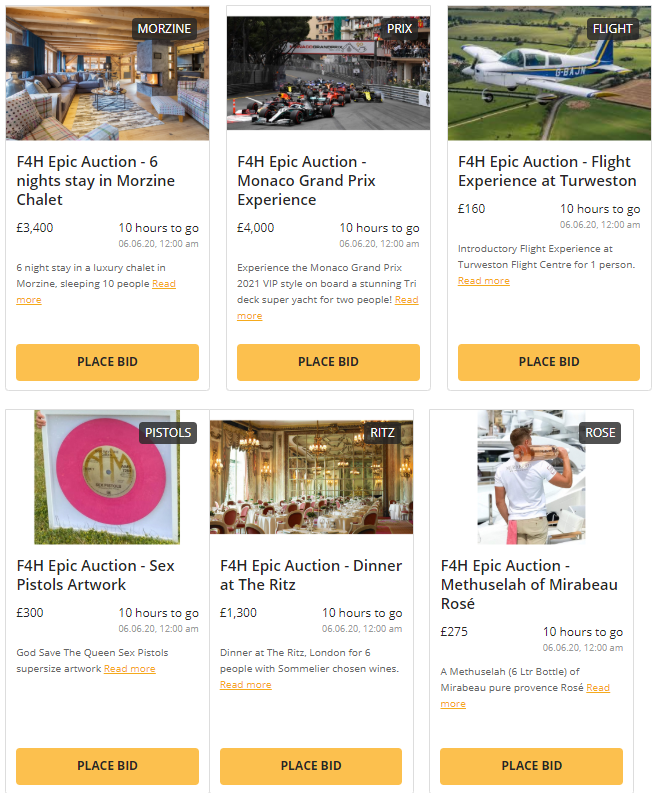 With online auctions, bidding is both easy and immediate, and with a live totaliser keeping everyone engaged your charity could even host a virtual nice-pie party in the last hour or so to drum up some last minute bids and donations. See this case study from Food for Heroes.
2. Carol Service
If you're a church or religious group that hosts an annual Carol service, perhaps as an alternative this year you could record the carols and both sell copies of the cd in the porch via contactless and sell streams using DONATE™'s text service to watch online via YouTube or Vimeo.
Alternatively and if safe, host a live carol concert on Zoom or Microsoft Teams with a £3 donation viewing fee in lieu of an entry donation. The priest/vicar could say a few words to begin and you could even support with a short nativity play. See this case study from the Academy of Ancient Music.
3. Decorating trees around the community
Could your charity engage the local community to decorate some of the local trees to spread the festive cheer? Each tree entry could have a £3 entry fee with the best dressed tree winning a small prize. You could even work with a local garden centre to rent potted christmas trees in an open space for people to decorate in time slots and, once the competition is over, the entrants could buy their tree, supporting your charity and the garden centre.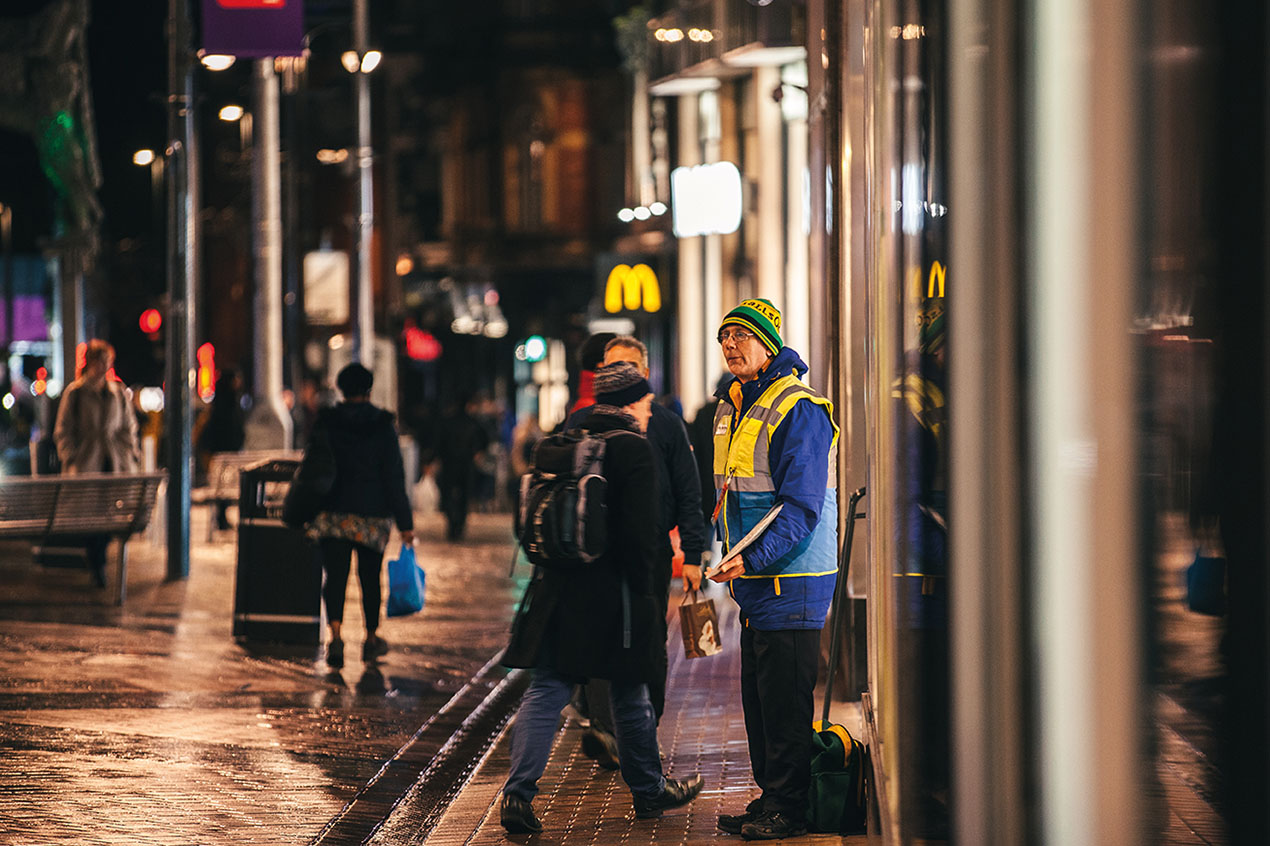 To help those in the community that need some extra warmth in the winter, create a 'tree of warmth' full of scarves and gloves for those who need them to keep warm. See this case study from Big Issue North.
4. Quiz
We've all been involved in virtual quizzes as of late and know that they can be great fun. Why not add a festive note, develop a seasonal quiz on Facebook livestream or Zoom? Then place your unique and memorable donation text code on screen so everyone involved can text in to donate at any point.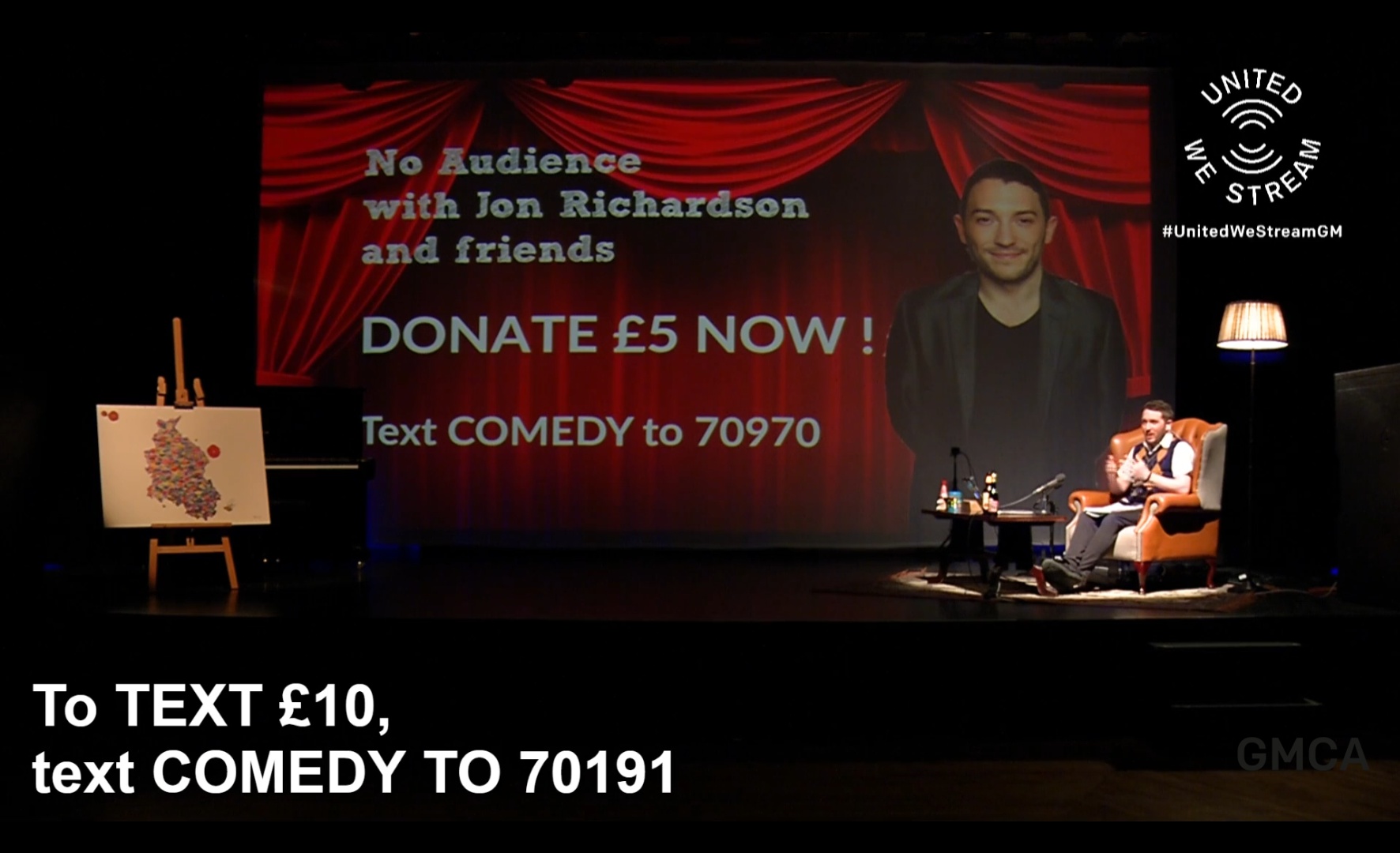 If there is the opportunity, a well-known host will draw in the crowds and encourage viewers to share on social media with a hashtag that matches your SMS text code to raise awareness. See this comedy evening case study.
5. Community lunch
If you are a community based charity and are planning on hosting a Christmas lunch, could you encourage foodbank donations to support them ahead of the busy Christmas period? With financial donations through contactless or web giving, foodbanks can stock up on items they know they will need ahead of time.
Foodbank charities can then work with a local cafe/restaurant and ask them to support the foodbank by placing either a donation QR code or text code on receipts. Something simple like XMASFOOD20 can engage new audiences even when on the go. See this case study from Canterbury Foodbank.
6. Advent calendars
Ideal for animal and conservation charities, consider offering an online advent calendar packed full of cute videos that you can push online and on social media every day. You'll raise your awareness as a charity and if you add in a donation link or text code on each video, viewers will be encouraged to donate to support your charity.
Online advent calendars have gone viral in recent years so there's a chance that you could bring in a whole new audience to your cause. A special Christmas Eve video could come from an ambassador, local celebrity or someone that has really benefited from the work of your charity. See this case study from Jerry Green dog rescue.
7. Encourage giving this Christmas
Presents that give back have become very popular in the last few years, with all ages looking to give back instead of receiving sometimes unnecessary gifts.

Many charities offer gifts that give back, for example a £10 dog care package where a £10 donation to a local animal shelter provides a dog with a Christmas treat. Why not consider working with a business on a gift where a percentage of the profits go to your cause? It could be as simple as a phone case that is sold in a chain with 10% of the sale going to you. See this case study from Carphone Dixons.
8. Panto
To keep the tradition alive this Christmas, team up with a local theatre to host a virtual pantomime. Not only will you be supporting local arts at a time when they need it, but your charity can host the video link with a donation link on screen in the 'interval' for people to donate £3 in lieu of their normal snacks.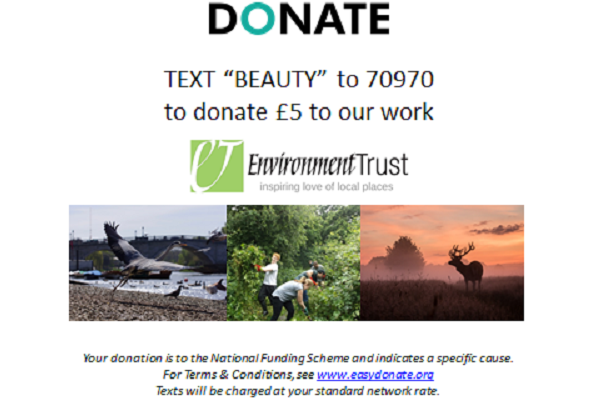 This will also bring together the community and bring on a whole new supporter base at the most giving time of the year. See this case study from the Environment Trust.
This Christmas may be like no other but it will be memorable for being different and these and other fundraising ideas will ensure not only that you have history to look back on whilst also ensuring you keep the fundraising virtual-till ringing whilst avoiding the need for cash handling.
If your charity is looking to go digital with its fundraising, register with DONATE™ and receive donations through text, web and contactless giving.