Most of the people who long for entertainment have realized the goodness that comes with streaming services especially Netflix. Netflix is a video-on-demand streaming platform that offers numerous licensed and original scripts. Be it an utterly amazing period drama like Bridgerton or the perfect spinoff of the hit Karate Kid, Cobra Kai – Netflix has added some newness with delight in our lives.
With the new year, we all want to become the newer, better version of ourselves. Many of us must have bought gym subscriptions or would have booked ourselves to water polo classes, and for some these sessions are bound to turn up gold. However, Netflix, like always has taken the resolution to spread more joy, add more interest in your life. With so many new seasons and movies coming on Netflix this new year, and some great seasons already on the platform, choosing something to watch might come as a tough decision, so here we are!
However, if you count yourself as the traditional customer of entertainment and enjoy cable services more than any streaming platform, we recommend you check out Optimum cable to get hold of a vast channel lineup of more than 200 channels including HD and premium channels, at minimal rates.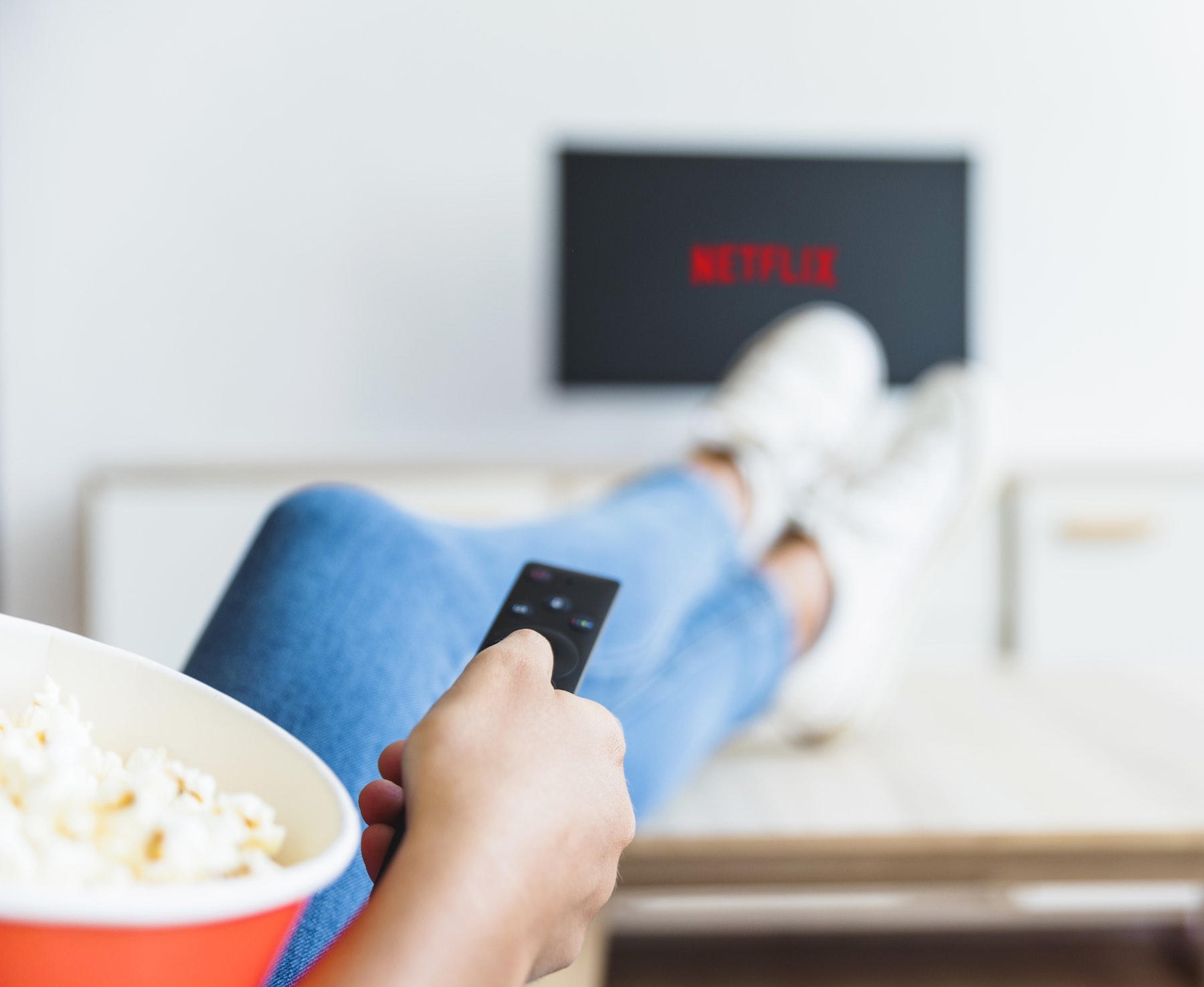 BRIDGERTON
Genre: Period Drama, Romance
Language: English
No. of seasons: 1​
Lead cast: Rege-Jean Page, Phoebe Dynevor, Nicola Coughlan
Created by: Chris Van Dusen
IMDb rating: 7.4
Rotten Tomatoes Tomatometer: 90%
If you like the essence of beauty bestowed in period dramas, you are definitely going to love this show. With its first season released just before the new year, this show has touched the height of success in less than a month, becoming one of the most-watched Netflix originals of all time.
The show is set in the nineteenth century and shows a feisty and flirty side of the time. With an exclusive set location, exquisite costumes and colors, and a beautiful cast, this series is here for the long haul and we cannot wait for the next season.
LUPIN
Genre: Comedy, Mystery, Crime
Language: French
No. of seasons: 1​
Lead cast: Omar Sy, Ludivine Sagnier, Shirine Boutella, Vincent Londez
Created by: George Kay, Francois Uzan
IMDb rating: 7.8
Rotten Tomatoes Tomatometer: 100%
The ultimate series of 2021, released in the first week of the new year, Lupin is a French crime drama that shows the life of a teenager whose father died after being accused of something he did not commit. Now, 25 years later, the story of a world-famous mastermind thief unfolds.
This series is a mix of mystery and comedy in such a perfect way that you would be left with nothing but appreciation at the end. Inspired by the life of a fictional thief, Lupin, this series has five episodes filled with entertainment and tightness of script.
TINY PRETTY THINGS
Genre: Drama
Language: English
No. of seasons: 1​
Lead cast: Brennan Clost, Barton Cowperthwaite, Bayardo De Murguia, Damon J. Gillespie
Created by: Michael MacLennan
IMDb rating: 5.8
Rotten Tomatoes Tomatometer: 53%
Based on the novel of the same name by Dhonielle Clayton and Sona Charaipotra, this show shows the highs and lows of young adults in the world-famous elite ballet school. This ballet academy is known to provide the ultimate ballet experience to the young chaps and brings together all sorts of dancers.
The show is set to become a Netflix hit and is a must-watch for younger people and people interested in dance especially ballet.
CALL MY AGENT
Genre: Comedy
Language: French
No. of seasons: 4​
Lead cast: Camille Cottin, Fanny Sidney, Thibault de Montalembert
Created by: Fanny Herrero
IMDb rating: 8.3
Rotten Tomatoes Avg. Audience Score: 99%
'Call My Agent' is a French comedy series revolving around a fictional talent agency and its four agents, who all have a different vision for the business. In these four seasons (three are on Netflix), we have seen all about their personal and professional lives, the difficulties they bear, and the path they all take to save their unit.
This series is a must-watch for all the lovers of French TV and cinema. Moreover, if you are interested to be a part of an agency, do grasp experience from here!
THE CROWN
Genre: Period, Drama, History
Language: English
No. of seasons: 4​
Lead cast: Olivia Colman, Tobias Menzies, Helena Bonham Carter, Emma Corrin
Created by: Peter Morgan
IMDb rating: 8.7
Rotten Tomatoes Tomatometer: 91%
One of the most expensive TV shows in the history of television, 'The Crown' deserves a crown for all that matters.
The brilliant storyline, extraordinary cast, gorgeous locations, and the glossy, artistic feel of the series make it one of the best period dramas too. The series is aimed to showcase the reign of Queen Elizabeth II. This show is the epitome of a compelling watch and shares some insight into the lives of these famous families we all know of. The fourth season of the show gathered even more heat by showing the life of Lady Diana and her relationship with Prince Charles and the royal family.
THE QUEEN'S GAMBIT
Genre: Period, Drama
Language: English
No. of seasons: 1​
Lead cast: Anya Taylor-Joy, Thomas Brodie Sangster, Harry Melling
Created by: Scott Frank, Allan Scott
IMDb rating: 8.6
Rotten Tomatoes Tomatometer: 97%
One of the most-watched Netflix original miniseries, The Queen's Gambit is the story of Beth Harmon, a young chess prodigy. Orphaned at an early age, Beth is an introvert who realizes her passion and love of chess and goes on to become a grandmaster in chess.
This series is groundbreaking, does not care for gender norms, and is a treat for chess players. If you are someone who likes to watch great plotlines and perfect deliverance, this is for you.
EMILY IN PARIS
Genre: Comedy, Drama
Language: English
No. of seasons: 1​
Lead cast: Lily Collins, Lucas Bravo, Camille Razat
Created by: Darren Star
IMDb rating: 7.1
Rotten Tomatoes Tomatometer: 63%
All bright and pretty, Emily in Paris is a pretty scenery with a cute script. Well, who doesn't love Paris? And if you do, watch this beautiful show. Emily is a marketing executive based in Chicago who lands a job in Paris – the show is all about her journey and how she makes do in the city of light.
Famous Location? Check. Gorgeous cast? Check. Cute storyline? Check. Some clichés? Double-check. You ought to watch this show right now to know what we mean.