New York City's the site of tons of colorful characters, and so to stand out one must really go the extra mile. This rings especially true on the city's subway where things like Pizza Rat are normal occurrences.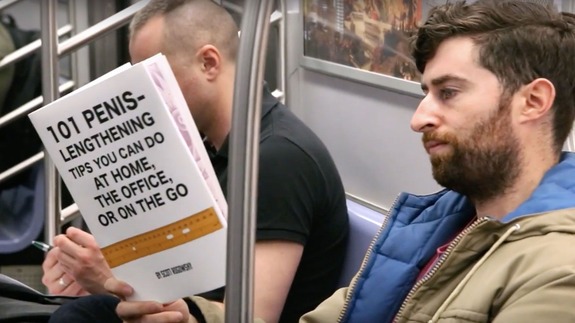 As Mashable reports comedian Scott Rogowsky did more than stand out during train rides for his Subway prank. Rogowsky caught Subway riders' attention—getting some to laugh and others stare in disbelief—by pretending to read fake books with ridiculous covers.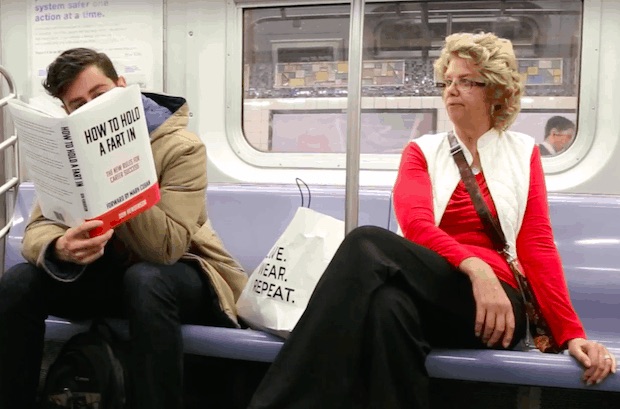 Without spoiling all of the books they range from funny, such as the previously mentioned guide, to a book about Donald Trump's creepy self talking inappropriately about his daughter.
Other books include:
A truther book about George W. Bush.
Ass eating made simple
101 Penis lengthening tips
How to hold a fart in
Human Taxidermy: A Beginner's Guide
Gone Girl 2: Even Goner
1,000 Places to See Before You're Executed by ISIS
How to Get Away With Murder for Dummies (featuring Robert Durst)
Watch people get uncomfortable in the video below: