A creative photographer named HRJoe created a series of Marvel Superheroes poses depicting the daily lives of Marvel Superheroes.
Everyone wants to know what Wolverine does at night or if the HULK did hook up with the Black Widow. All The Avengers fans will go crazy watching these photos of the Marvel superheroes daily lives.
At the bottom you'll find a video of how he creates these awesome pictures which many of them show how hot is Scarlett Johansson left an impression on him.
Here are the pictures: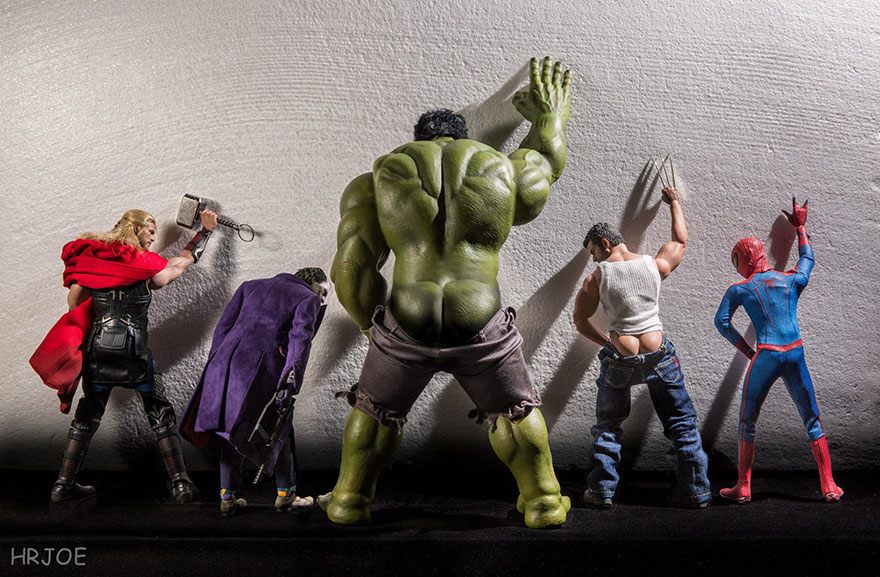 MARVEL SUPERHEROES HAVE TO PEE, BUT THE HULK SEEMS TO HAVE THE BIGGEST JUNK
SPIDERMAN HAS NO SUPERPOWERS, SO HE DOES ALL THE CHORES
GHOSTRIDER SHITS FIRE
HULK IS TOO WEAK FOR SWEETS
MARVEL SUPERHEROES ARE TOO WEAK FOR NATASHA
SO APPARENTLY SHE GETS PREGNANT AT LAST. WE MISSED THE GOOD PART
GHOST RIDER MAKES A NICE BONFIRE AND BARBEQUE
WOLVERINE MELTS FOR NATASHA
MARVEL SUPERHEROES SHOW OFF AND STRIP FOR THE GIRLS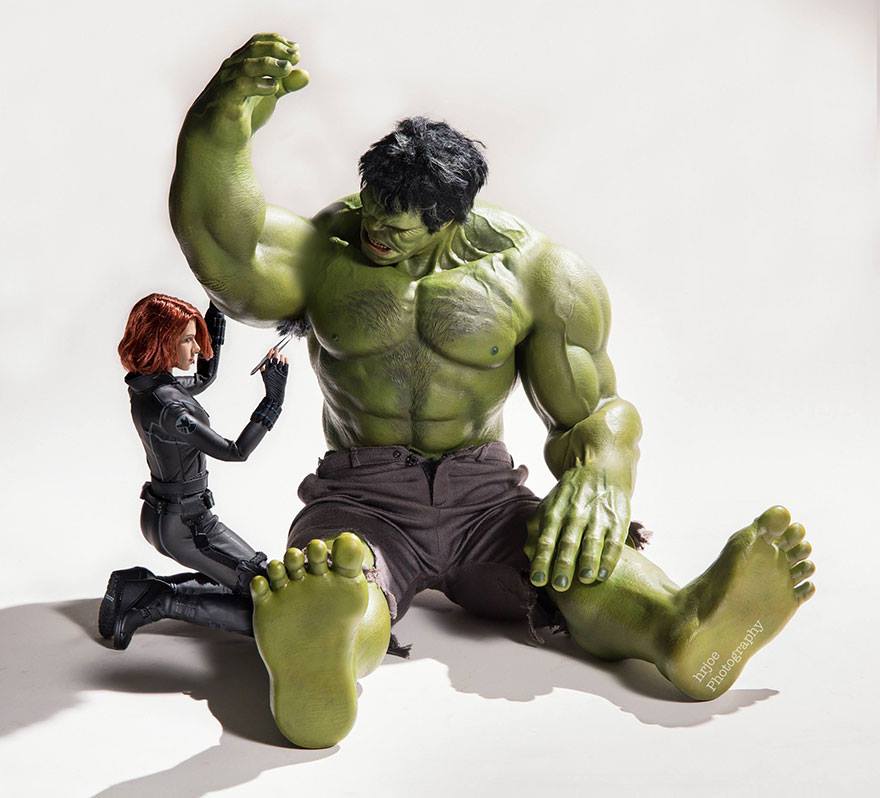 NATASHA'S MOST INTIMATE SCENE WITH THE HULK
MR. BEAN PISSING OFF BATMAN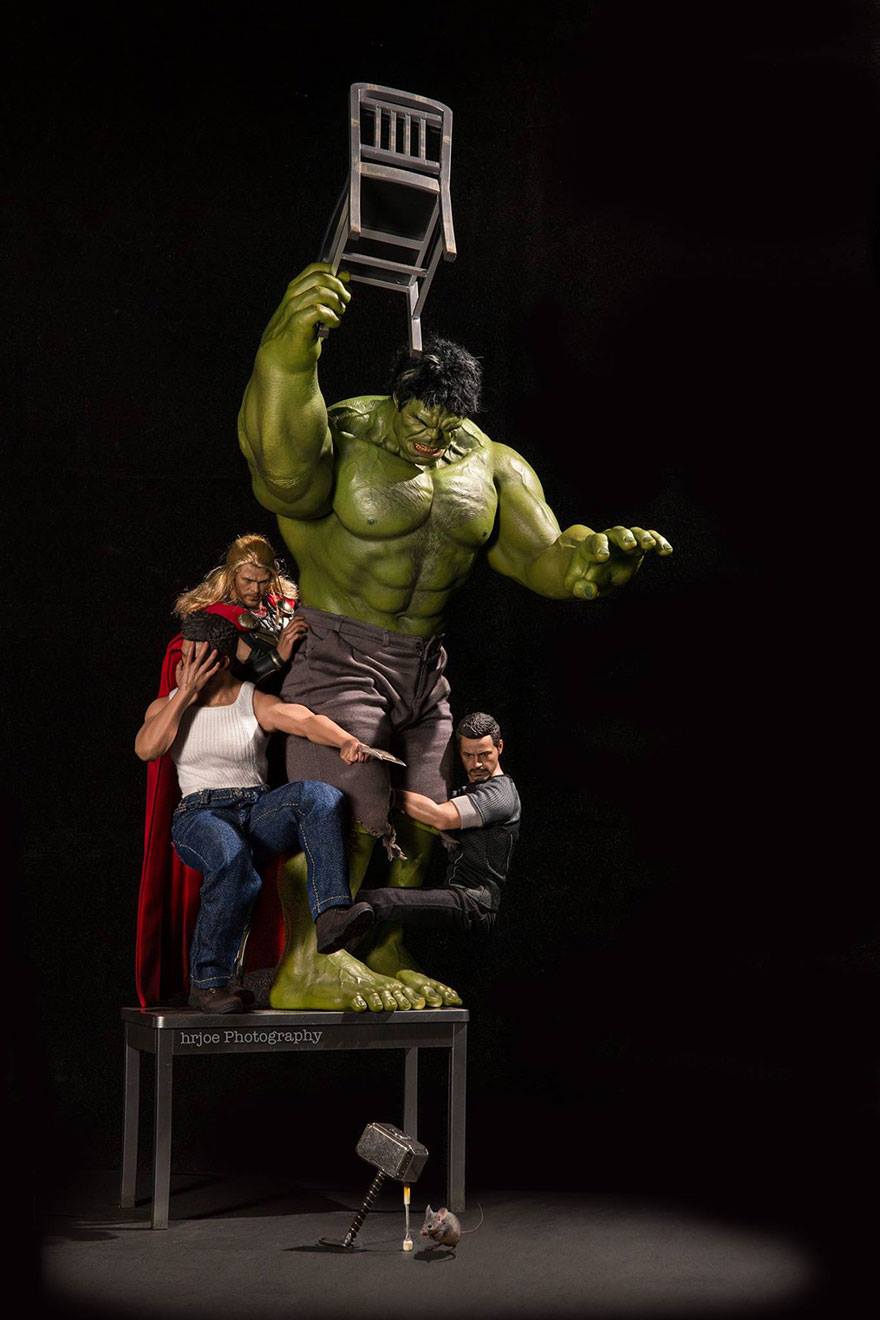 THE BIGGER THE STRONGER THEY ARE, THE MORE THEY ARE AFRAID OF SMALL CREATURES
MARVEL SUPERHEROES WANT A PEEK AT NATASHA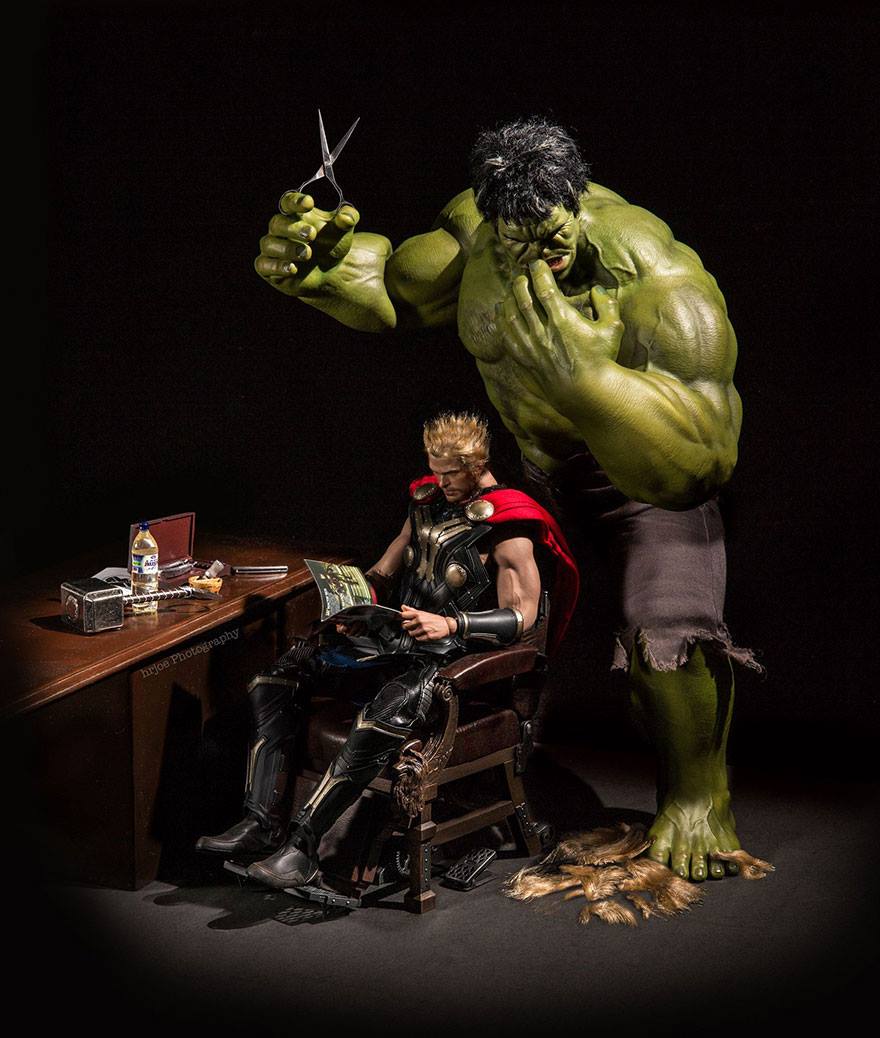 THE ONLY ONE STRONG ENOUGH TO CUT THOR'S HAIR IS THE HULK
BATMAN HAS NO SUPERPOWERS AND HAS NO PLACE WITH THE AVENGERS
PLAYING IS THE DAILY NORM
And here is how he makes all these awesome pictures here.
What do you think of this photography? Leave your comment in the section below….