A creative photographer named HRJoe created a series of Marvel Superheroes poses depicting the daily lives of Marvel Superheroes.
Everyone wants to know what Wolverine does at night or if the HULK did hook up with the Black Widow. All The Avengers fans will go crazy watching these photos of the Marvel superheroes daily lives.
At the bottom you'll find a video of how he creates these awesome pictures which many of them show how hot is Scarlett Johansson left an impression on him.
Here are the pictures: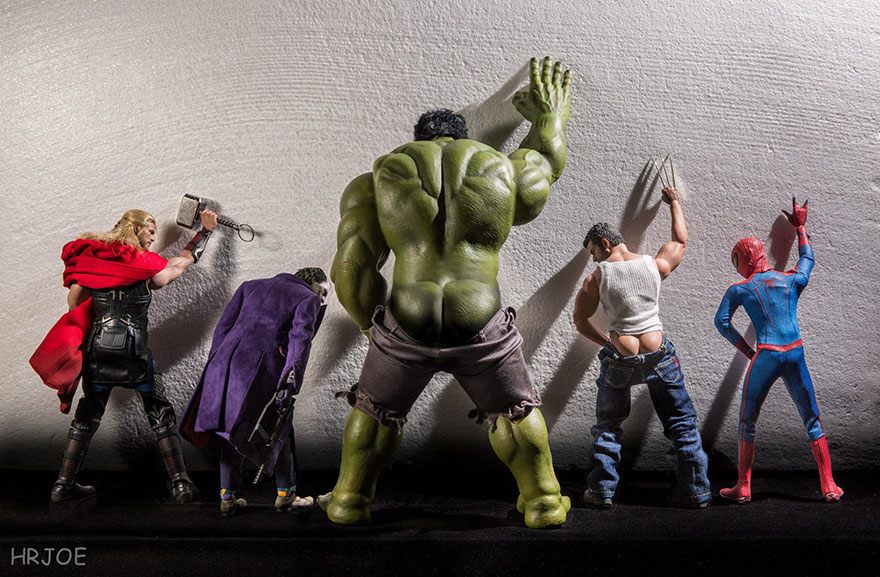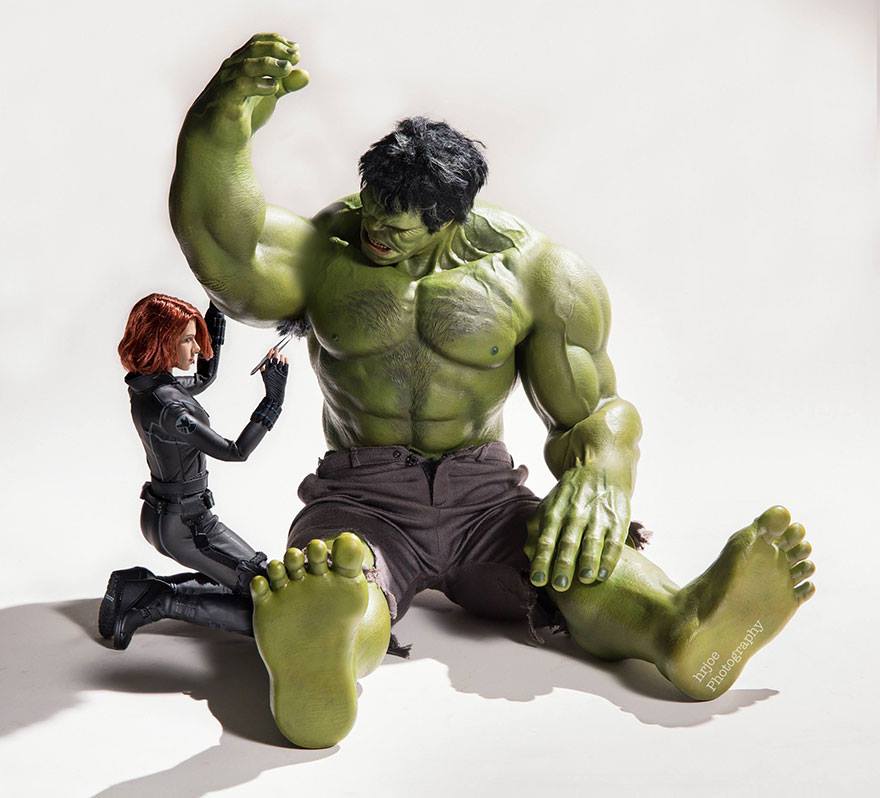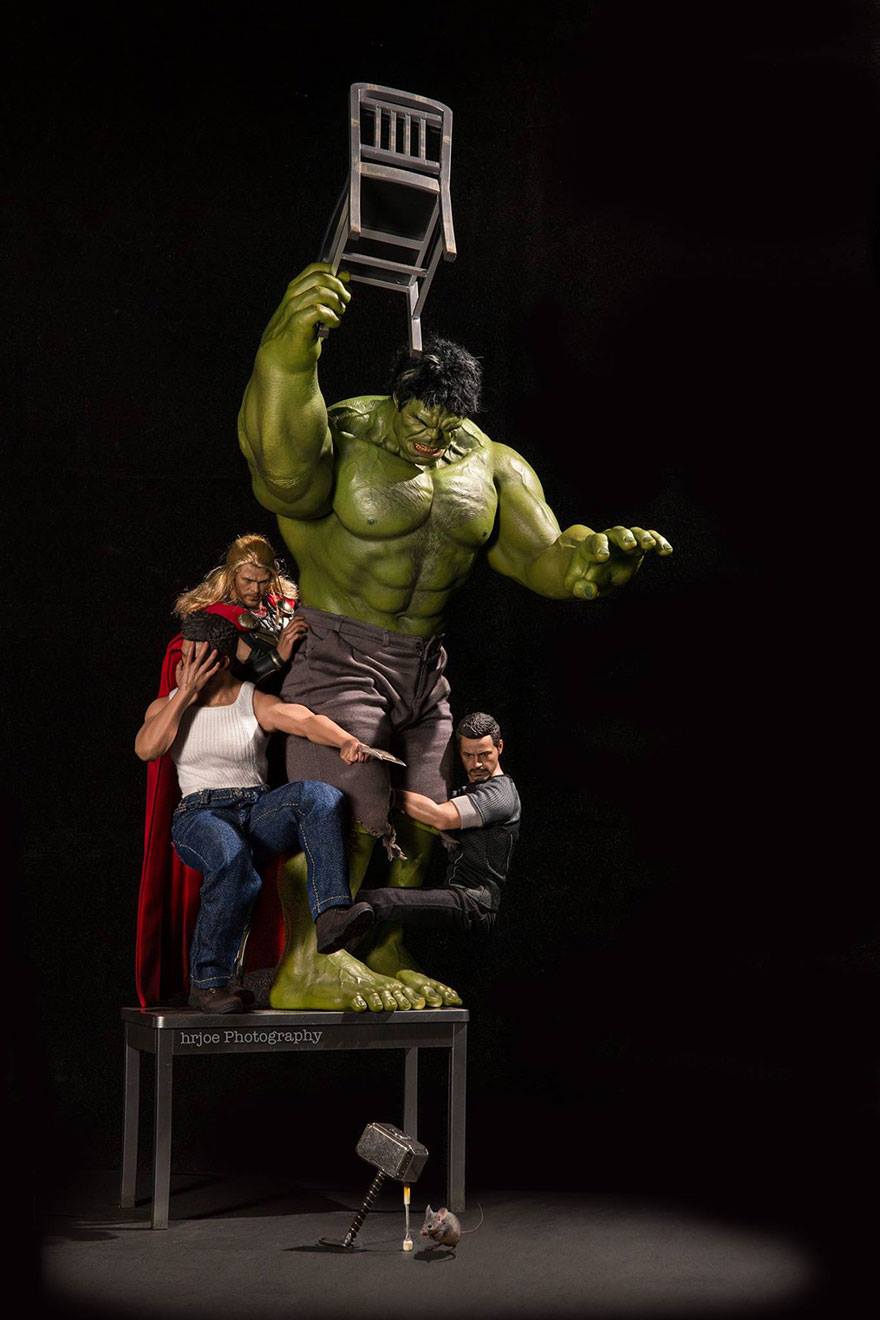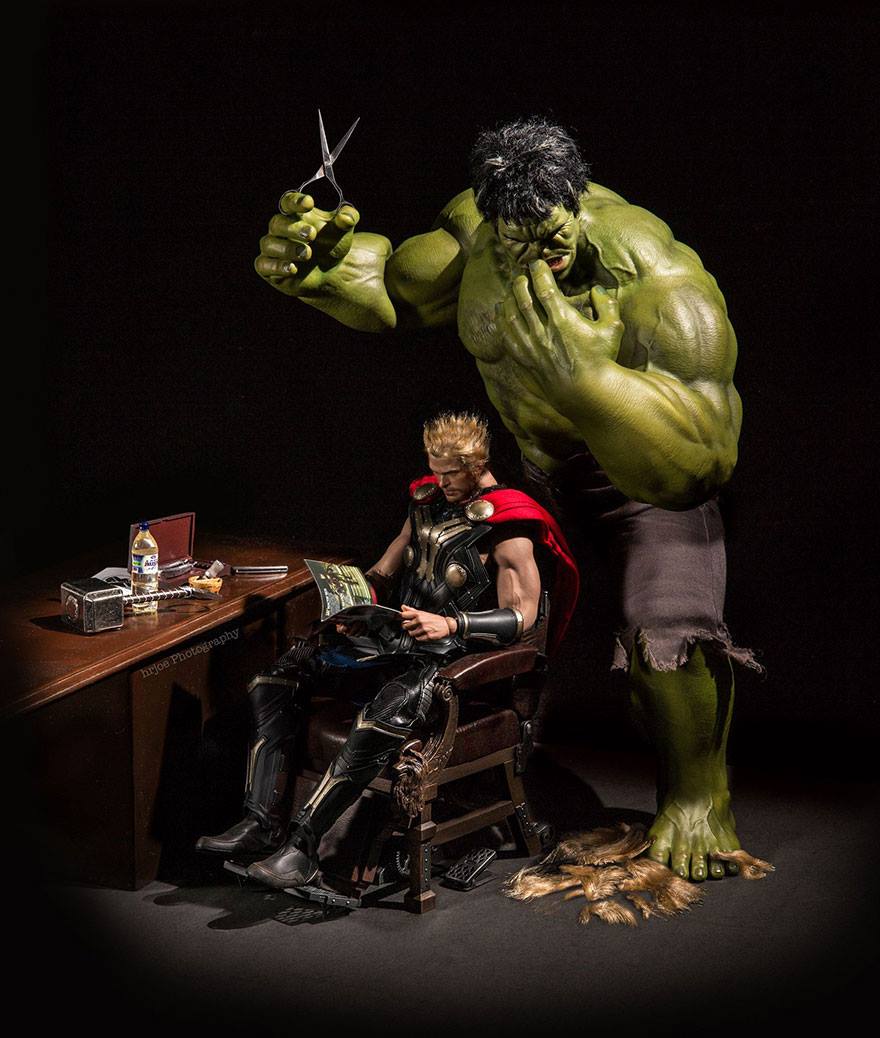 And here is how he makes all these awesome pictures here.
What do you think of this photography? Leave your comment in the section below….