Do you live in a small space?
It's a good thing there are tons of tips out there, so you can make the most out of the space you have. Of course, even if you don't have a lot of room to work with, it doesn't mean it's useless to make it look bigger.
With living rooms, there are certain tricks that can give the illusion of, well, roominess. For example, you can opt for armless furniture, hidden storage, and the right size rug.
Speaking of rugs, you can't forget about rug placement in a living room. Here, we'll talk about some tips to make sure you position the rug or rugs in your living room just right. Keep reading for our tips.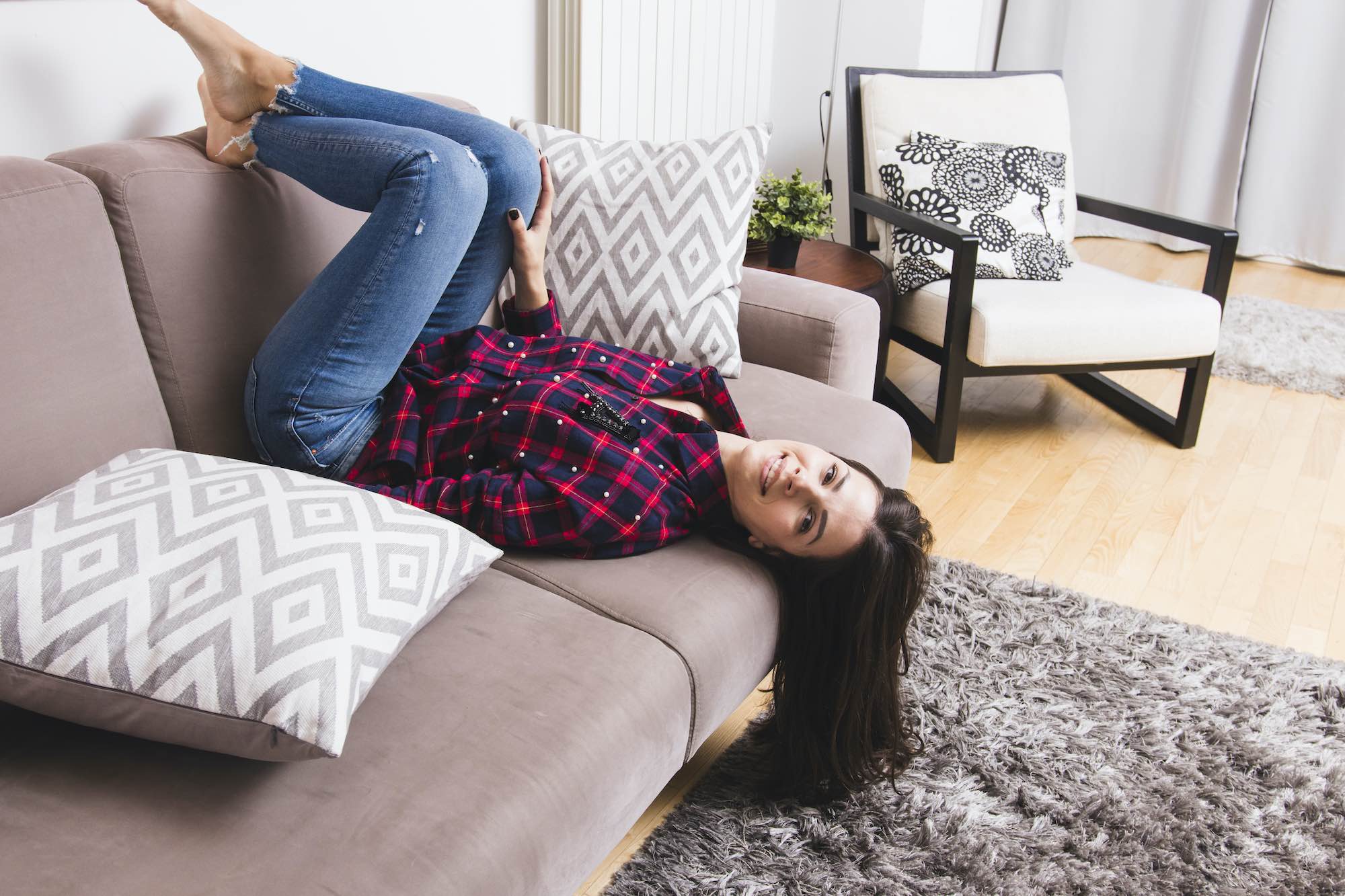 1. Measure Your Living Room
Should you bring out your rectangular rug or the square one?
Or if you haven't bought rugs yet, you might wonder if it's better to go smaller or bigger to make your living room look larger. Depending on the dimensions of your living room, you'll want a rug that's at least 10 to 18 inches from the wall.
However, you can bend this rule a little if you have a couch that's against a wall. Since no one will see the edge, positioning your rug a little closer to the wall wouldn't be a problem.
2. Try The No-Fail Rug Placement in a Living Room
An easy tip that can maximize the aesthetic appeal of your living room is to choose a rug that's big enough so that all your furniture can be placed on it. There are lots of tips online on how to size a rug for a room.
Yes, this includes your sofa, accent chairs, coffee table, and so on. Don't forget your living room's dimensions, though, as you don't want your rug to look like wall-to-wall carpeting.
3. Don't Follow the Second Tip
Rugs can get expensive the bigger they get. If you want a less expensive option, you can go for a rug that's just big enough to accommodate the two front legs of your sofa and armchairs.
This will give your living room a more casual feel, but it still works to make it look more spacious than it is.
4. Save Money by Layering Rugs
Placing a smaller area rug over a larger (read: cheaper) rug is a money-saving tactic even decorators use. It can instantly add warmth and interest to your living room, and it gives you a chance to experiment with patterns and textures.
If you want to try this tip, you can check out classicrug.com to learn about flatweave rugs. These are thin and flat rugs, making them perfect for layering.
5. Spotlight Your Coffee Table
This is tricky to master, but if you get the right size rug, you can accomplish two things with this setup.
First, you'll save some money. After all, you only need to put your rug under your coffee table.
Second, you bring the focus to your coffee table and your floors. But remember, don't get too big a rug. Its borders should not touch your sofa.
Need More Tips to Spruce up Your Living Room?
Did you enjoy these tips for rug placement in a living room?
If yes, great! For more advice on living room makeovers and other home improvement tips, check out our other posts.
We also have tons of articles on other interesting topics including, business, health, technology, and more. Bookmark this site or follow us on any of our social media channels.