RiseUp, the Middle East and Africa's leading entrepreneurship event, and the platform that connects entrepreneurs, innovators, investors, experts, and stakeholders, announced the dates of this year's RiseUp Summit, taking place from the 9th to the 11th of December at The GrEEk Campus in Downtown Cairo.
This year, RiseUp Summit is about "Fusion"; the fusion that creates the optimum model for startups and entrepreneurs by fusing business, technology, and creativity together. Through "Fusion" the summit will bring the best of: knowhow, funding, media exposure, talent, tools & perks, and marketplace, to entrepreneurs across various industries from all over the world, with a main focus on Creative Industries, FinTech, CleanTech, Science and Tech Innovation, as well as presenting stories of many Egyptian and Regional entrepreneurs and how they reached where they are today.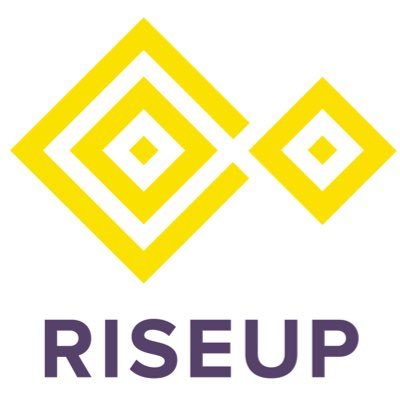 The three day summit will fuse the relevant tools and resources of the entire ecosystem into one place, creating a strong impact on the community, which disrupts the current negative vision of the region, and creates new paths for change and development.
"Three years ago, when RiseUp first started, we did not imagine that in a short time our movement would leap from a local event into a global phenomenon and we are excited to see what this year's summit will bring to us and the whole ecosystem" Commented Abdel Hameed Sharara, CEO of RiseUp.  "We are creating success, we have been working with ecosystems in Africa and the region to unlock growth, and this year we are bringing 3 days of "Fusion" to the ecosystem that will result in introducing new markets and growth of current markets which will create additional opportunities for economic development". Added Abdel Hameed Sharara, CEO of RiseUp.
This year RiseUp have partnered with Elves to make the ticketing process seamless. People can buy their tickets while chatting with Elves on Facebook Messenger, they will handle the purchase and delivery. The detailed agenda for the RiseUp Summit will be available on the event website over the coming weeks.
Whoever they are, they will find a place that's relevant and fits their interest in the summit, ensuring that everyone, will learn, network and engage in activities. From workshops, inspiring talks, and panel discussions to startup stations, pitch competitions, and networking platforms with industry experts. This year the summit is expected to welcome 5000 attendees.
Last year, RiseUp summit welcomed 4366 attendees, 240 international speakers from more than 49 countries all over the world such as USA, UK, UAE, KSA, Jordan, Lebanon and Morocco.
Tickets are available on https://m.me/elvesapp
Applications to join the crowd are now available on https://riseupsummit.com/join-the-crowd/