Since the lock-down started in early 2020, and everyone was quarantined, most companies shifted to Work From Home and it became the New Normal! But it was never easy to find a comfortable working space that can be used for hours daily! We kept looking for to find the perfect Work from Home Chair and we hit Jackpot!
We were really lucky to come across Zoro's office furniture. Zoro has an "endless aisle" of products includes millions of everyday items, plus hard-to-find ones, too. Zoro's prices seem to be low to mid-priced value and they offer fast and free Shipping with a friendly customer service and no hassle returns of products. Given the lock-down and social distancing, we did not hesitate a second!
We had a few criteria to look for in the chair. First was that it needed to fit in our house contemporary style and that made sense.In these hard times, one has to think economically and the chair deemed to be fair price.
Our Needs
Given the long hours of work from home (and no one sticking to regular hours), we needed the chair to have Lumbar Support and be very adjustable! It also had to come with wheels so we can change our working area as working from home is really boring. The last request was that it would be Black and preferably meshed so as not to heat up with the summer caving in.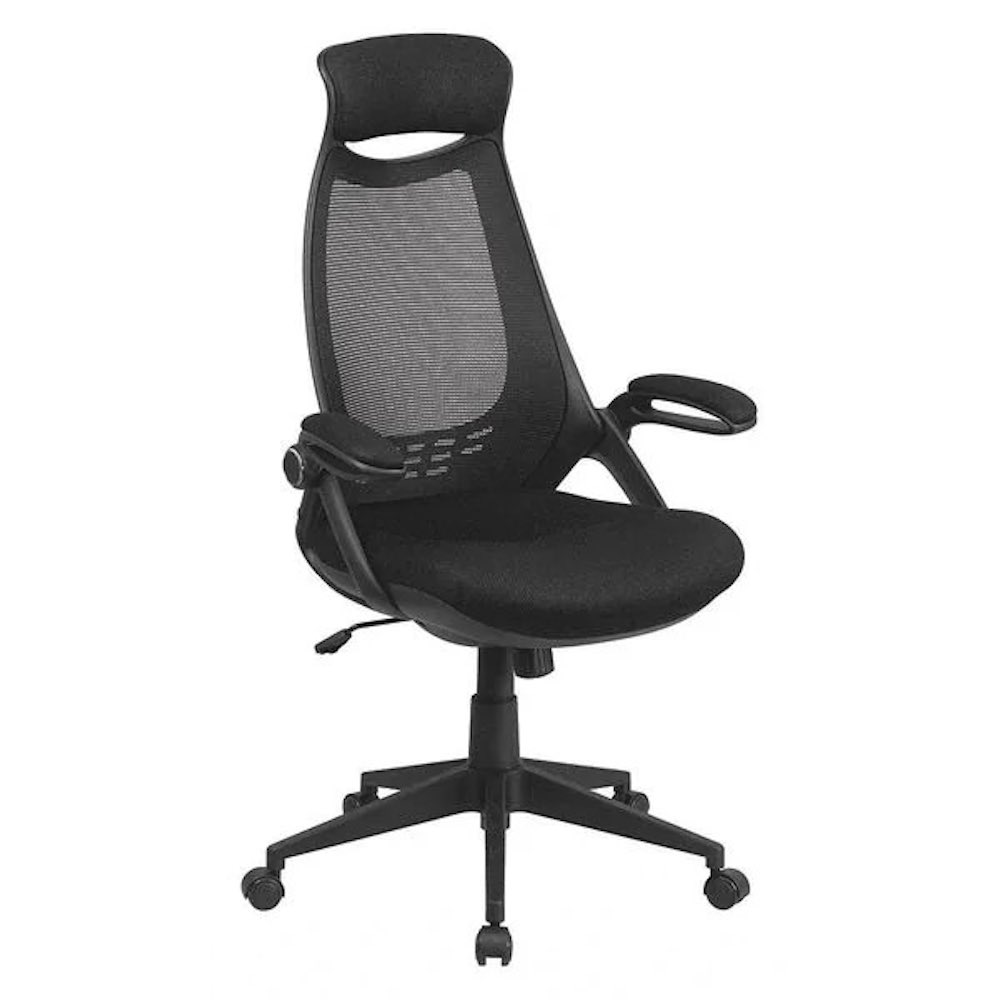 We found our best bet at Zoro's High Back Exec Mesh Chair. The chair had all the criteria we were looking for and more.
The Chair Features
Contemporary Office Chair
High Back Design with Headrest
Flexible Mesh Back Material
Built-In Lumbar Support
Tilt Lock Mechanism
Tilt Tension Adjustment Knob
Padded Black Mesh Upholstered Seat
CA117 Fire Retardant Foam
Waterfall Seat promotes healthy blood flow
Swivel Seat
So yesterday we received, what we really want to call, the marvelous chair. We really have to say that it is super amazing. With the COVID19 pandemic it is absolutely necessary to have a comfortable working space to adjust to what they say is the new norm of working from home.
The Chair Review
The chair is easy to assemble, has adjustable arms and the high back gives enough support for your neck. The back is very ergonomic and takes out the the stress from long hours of work. Highly recommended in these unusual times ahead of us!
This executive design of the  chair makes you feel like a Manager already!
The mesh material forms at the back to provide a relaxing and comfortable sitting experience for the long hours. Mesh office chairs can keep you more productive throughout your work day with its comfort and ventilated design. The breathable mesh material allows air to circulate to keep you cool while sitting.
High back office chairs have backs extending to the upper back for greater support. The high back design relieves tension in the lower back, preventing long term strain of your lumbar vertebrae. The pneumatic adjustment lever will allow you to easily adjust the seat to your desired height.
https://www.instagram.com/p/CDP88I6Fmq8/
The chair easily swivels 360 degrees to get the maximum use of your workspace without strain. The flip-up arms are great for those who like the option of an armless chair without the hassle of detaching them.
Final Words
We'll keep updating you about the chair full experience but we must also mentioned that Zoro itself has amazing merchandise. From floor to ceiling and front to back, Zoro is about you and the supplies you need to run your business, whether from home or office. Offering everything you need at everyday low prices, and providing caring customer service are worth mentioning. But for your next office chair, look no further than this comfortable and very stylish mesh office chair!
This is a Sponsored post but the content and opinion expressed here are our own. ELMENS.com has received a small product for review from Zoro.