If there's one politician who has managed to gather fame and looks, it's Canadian prime minister Justin Trudeau.
The leader of the Liberal Party of Canada and son of former prime minister Pierre Trudeau, Justin Trudeau's handsome looks and down-to-earth attitude have made him extremely popular with the Canadians, and heartthrob for the Women.
People have been calling him the world's sexiest leader since JFK for some time now, and his relaxed policies have gone a long way towards promoting a positive image. He's 45-years-old, but still looks like a college student.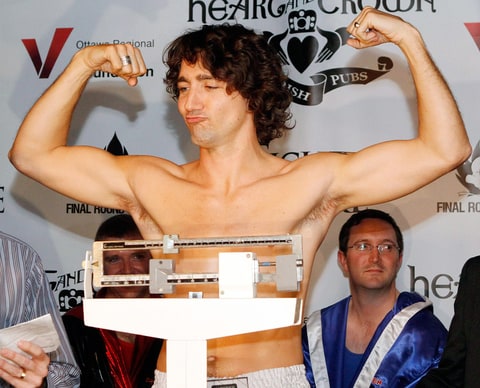 Newly emerged photographs of Justin Trudeau which feature him shirtless have now been widely shared on social media, sending the internet into a frenzy of lust and admiration.
Everyone can see that he genuinely is a pretty handsome guy. What a shame for his admirers that he's already married.
The images of the heartthrob of Canadian politics as a young man were recently shared on social media, and feature Trudeau vacationing. People have even started referring to him as "The Disney Prince Prime Minister." The pictures are similar to another set of images of a young Joe Biden, who was similarly admired for his rugged features.
https://twitter.com/mika1993/status/836801312155123712
The internet is blowing in hormones drooling over the hot Canadian's pictures! The man deserves all the attention.
I am in actual pain over young Justin Trudeau pic.twitter.com/dvmKqgXlEf

— are you there, god? it's me, molly (@mollymcbutterr) February 28, 2017
Justin Trudeau hasn't responded to these allegations but the pictures stand up for him. The guy has got the eyes of Ivanka Trump (hottest of the hotties) on him.
Images surfaced of his boxing days shirtless has turned eyes. Good Physique for a politician in a World where it's all grey hair and big bellies!
Even in his campaigning days, no one noticed (or thought), he's be that charismatic. Well he's shown the best side of the Canadians to the World.
Do you have a comment about Justin Trudeau? Leave in the comment section below…