One of the main features that every Mac user utilizes daily is the Dock. It can be used in several different ways, and it also happens to be the core interface of your Mac. From here, you can open and close applications, files, folders, and more. As such, we decided to help those who may be new to the Mac world by showing you how best to utilize the dock to improve your productivity and what its many configuration/setup options are.
What Is the Dock Comprised Of?
Your Mac's dock will usually come with about 2 or 3 main sections. And those sections will usually be separated by lines. If your Dock is in the standard horizontal orientation, it will be set at the bottom of your display. From there, you will find some of the main apps that are available on your Mac. And also the applications that you are using at present. It will also show you any of your recently opened applications and can also allow you to add files or folders in the bottom right section. Many Mac users often download or copy and paste important files from the internet or from external devices to their dock for faster access.
In this regard, we suggest using the (CB-CCT) usb c cable 10 ft from Lention. This cable is popular among many Mac users, as it is universally compatible with most computers and mobile devices. Plus, it allows for a high-speed data rate of up to 480Mbps for any of your file transfer needs. It can also be useful in facilitating a reliable connection between any external accessories you may use. This includes external keyboards, mousepads, etc. They are also highly durable as they are wrapped in a nylon braided cable and TPE jacket for extra strength and a longer lifespan.
What Is The Layout Of The Dock?
When it comes to the left side of your dock, this side will usually contain the basic applications that came when you first set up your computer or that you recently added. After this, the next section to the right will usually contain 3-4 apps. The section will usually hold any new open applications and any recently closed ones. However, you can edit this setting by heading to System Preferences > Dock. From there, you can tick or untick the box that says Show recent applications. If you decide to untick it, there will then be only one separator. As a result, this will leave the final right-most section that will contain a file or folder, and the Trash.
Also, something worth noting is that you can easily edit the dock's layout and keep pinning or adding new files, folders, or applications for faster access in the future. If you extensively work with multiple external devices, you can also set up Dock shortcuts to quickly gain access to them while working. However, a simpler solution would be to utilize a usb c to multiple usb c hub. If you don't already own one, then we suggest the (CB-C35H-1M) model from Lention.
This universally compatible device offers up to 4 USB 3.0 ports and is also backward compatible with USB 2.0 devices. As a result, you can connect up to 4 different external devices like keyboards, mousepads, or disk drives, all at the same time. Plus, it offers a maximum data transfer speed of 5Gbps and up to 60W integrated charging for any peripherals you may own. Plus, it comes with a 3.3ft extra cable extension, which helps clear your workspace and gives you some extra room to work with.
Setting Up the Dock Layout
When you first set up your Mac, your system will usually place your Dock at the bottom of your screen as the default layout. However, some users prefer to have some extra space on their desktop as the dock can start to take up more space as the apps keep adding up. As such, you have the option of changing that if you head to System Preferences > Dock. From there, you will find several settings, and one of them is the Position on-screen setting. You can choose to either place your dock on the left, center, or right. If you move it to the side of your screen, you can create more room on your screen to allow your apps to fill out your entire display.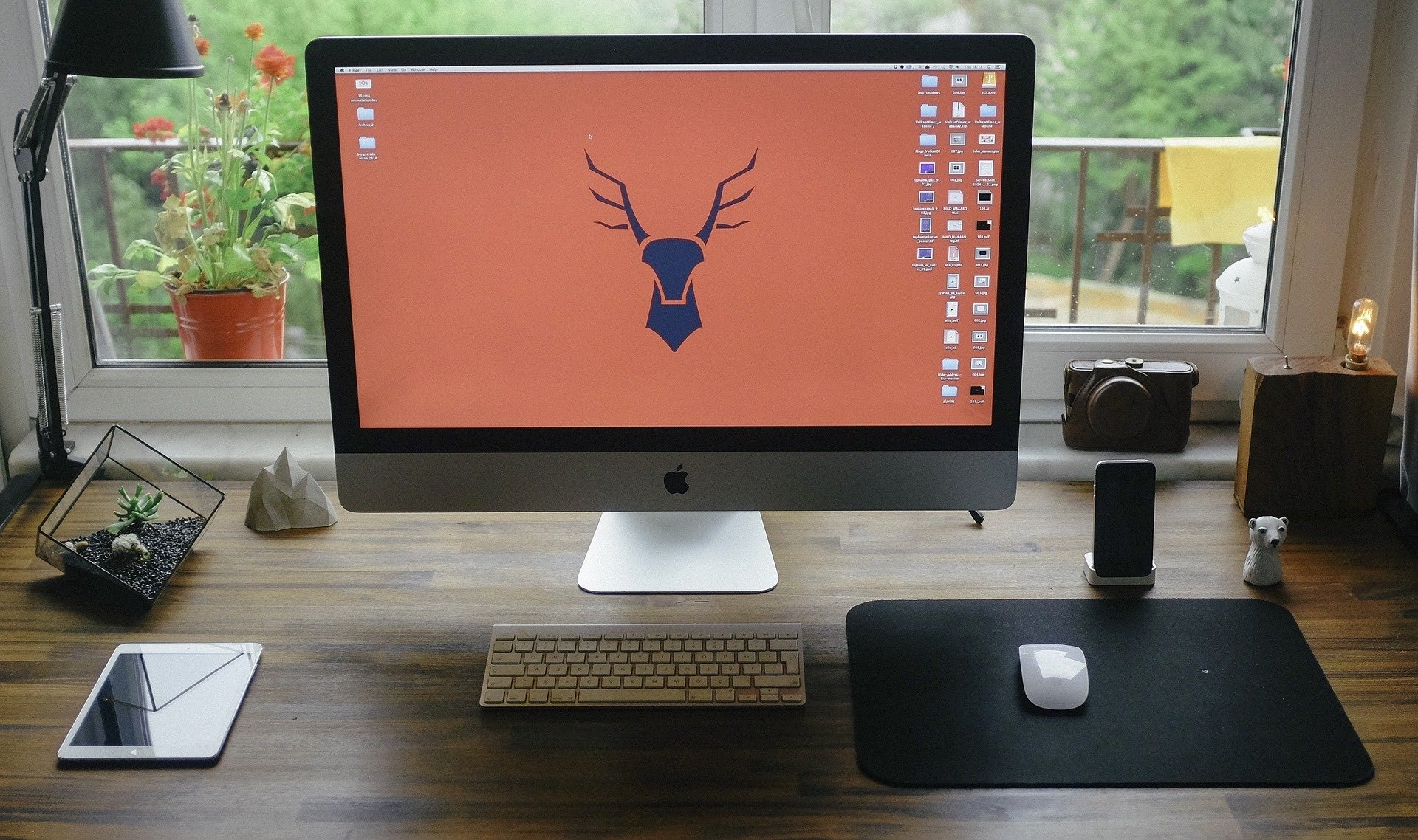 You also have the option of hiding your dock when you aren't using it. Simply head to System Preferences > Dock and tick "Automatically hide and show the Dock". This way the dock will always minimize and disappear whenever you aren't using it. You can then bring it back to view by moving your cursor to where it is normally situated, and it will pop up.
Changing The Size and Contents Of the Dock
As mentioned before, the dock allows you to customize it in whichever way you want, by adding as many apps as you want. In most cases, the dock will start to shrink the more apps you add to it, allowing you to fit as many as you want. You can remove an app by right-clicking, selecting options then remove from Dock. You can also drag the icon away from the dock until you see the remove option, and once you release the cursor, it's gone. On the other hand, you can also add new apps by dragging the application to your dock from your Launchpad or Finder window. You can also add files and folders to your dock for quick access, by dragging them to the left of the trash bin.
The principle behind the dock's customization is quite similar to what many Mac users enjoy when utilizing a usb-c hub. These devices will allow you to expand your Mac's functionalities, allowing you to work on multiple external devices quickly and seamlessly. In this respect, we recommend checking out the best usb c docking station in the market, which is Lention's CB-C95 model. It features several different connectivity ports, allowing you to connect up to three 4K monitors (VGA / HDMI / DisplayPort), and three USB-C external devices. It also comes with two SD-Cards slots and offers 100W power pass charging for any other peripherals you may own. It also provides a gigabit ethernet port for wired internet connectivity and even features a 3.5mm Aux port for headphones or speaker plug-in.