After you have implemented POS system, you might need a reliable printer which will help you print sale receipts. You can go visit and buy one from shops near you or order online from your favorite online shopping site. The problem faced by many is the decision of buying the right receipt printer. The printer must be supported by the receipt maker software otherwise you might find difficulties.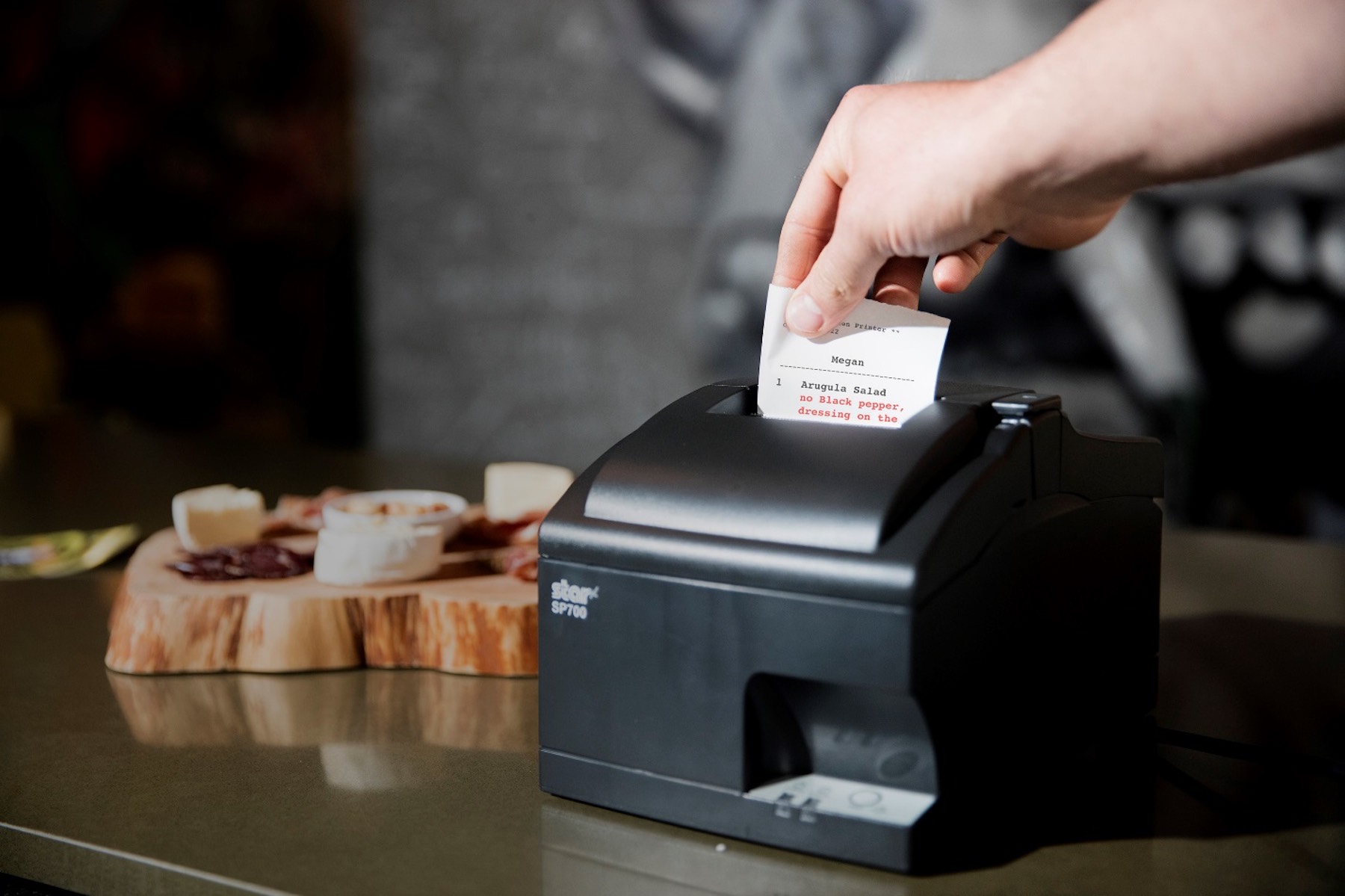 Almost every receipt printer uses thermal printing process because its faster than inkjet printing. There are printers available in all shapes and sizes. So, what receipt printer will be perfect for your business? What specs are important? What should be the price and size of a thermal receipt printer? Well I'll try to answer these important questions which concern every business owner.
List of Top 5 Thermal Receipt Printers (amazon.com)
Before diving into the list of top 5 thermal receipt printers please check Need Receipt. Its an online tool which you can use to create Free receipts and can print receipts afterwards.
Here are the top 5 thermal receipt printers:
1- Rongta RP326
Specifications:
• 250mm/s high printing speed
• Easy paper loading design, easy to use
• With auto cutter, paper out detection
• USB, Serial, Ethernet interface optional (Support two in one or three in one); use thermal printing technology without the need for expensive ink or toner
• NOT COMPATIBLE WITH SQUARE OR CLOVER; Printer dimension: 191 x 140 x 143 mm (LxWxH)
2- MUNBYN 3'1/8
Specifications:
• Support Win 2000/Win 2003/Win XP/Win Vista/Win 7/Win8/Win 10/Linux Operating System printing.
• Print width:79.5±0.5mm; Paper Width:3 1/8″ (80mm). Print Speed: 300mm/sec (11.8 inch/sec). No need for ribbon/ink. Thermal paper is easy to buy.
• It supports Windows software based on ESC/POS command only. Please confirm with seller if it is compatible with your software before order. DO NOT support Mobile iPhone MAC system. DO NOT have Bluetooth/WIFI.
• Printing image and characters with high speed, the best printing quality and reliable performance.
• High efficiency with auto cutter and the fastest printing speed–300mm/sec. Direct thermal printing. Easy for paper installation, Easy maintenance and excellent structure.
3- Semoic ZJ-5890T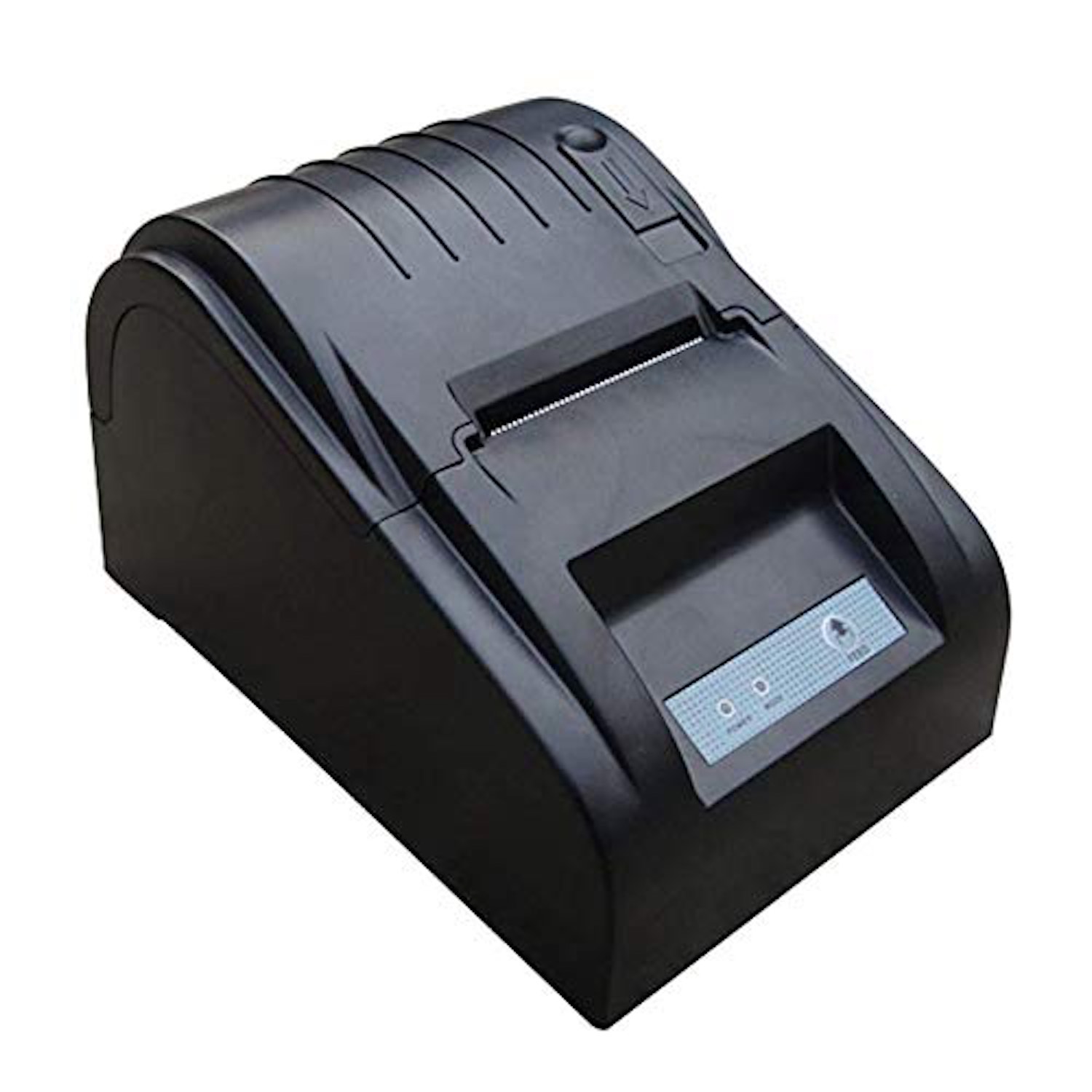 Specifications:
• Light-weight and smart in shape. High-quality printing and low cost. Low noise and high-speed printing. Support cash drawer driver. Easy for paper installation, easy maintenance and excellent structure
• Low power consumption and low operating costs (no ribbons or ink cartridges). Auto paper loading structure, easy to use and maintain
• Print Command: Compatible ESC/POS Command; Characters size: 384dots/line, ANK character, Font: A: 12 x 24dots, 1.5(W) x 3.0(H) mm; Simplified/Traditional: 24 x 24dots,3.0(W) x3.0(H)mm
• Extended character table: OEM437/Katakana/OEM850/OEM860/OEM863/OEM865/ West Europe/Greek/Hebrew/EastEurope/Iran/WPC1252/OEM866/ OEM852/OEM858/IranII/Latvian/Arabic/PT1511251/ OEM747/WPC1257/Vietnam/OEM864/ Hebrew/WPC1255/Thai
• Barcode Type: JAN13 (EAN13)/JAN8 (EAN8)/CODE39; Printing paper thick: 0.06-0.08MM; Adapter Voltage Input: AC 110V/220V,50-60Hz; Adapter Voltage output: DC 12V/3A; Printer Input Voltage: DC 12V/3A; Cashbox Control: DC12V/1A
4- Epson TM-T88V
Specifications:
• mPOS-friendly printer compatible with iOS, Android and Windows mobile device
• DHCP enabled model available for easy IP/network configuration
• Printer class model available for easy connection and discovery
• Supports 802.11a/b/g/n with 2.4GHz/5GHz compatibility and Bluetooth 2.1 + EDR
• Easy to configure and install
5- Star Micronics TSP100II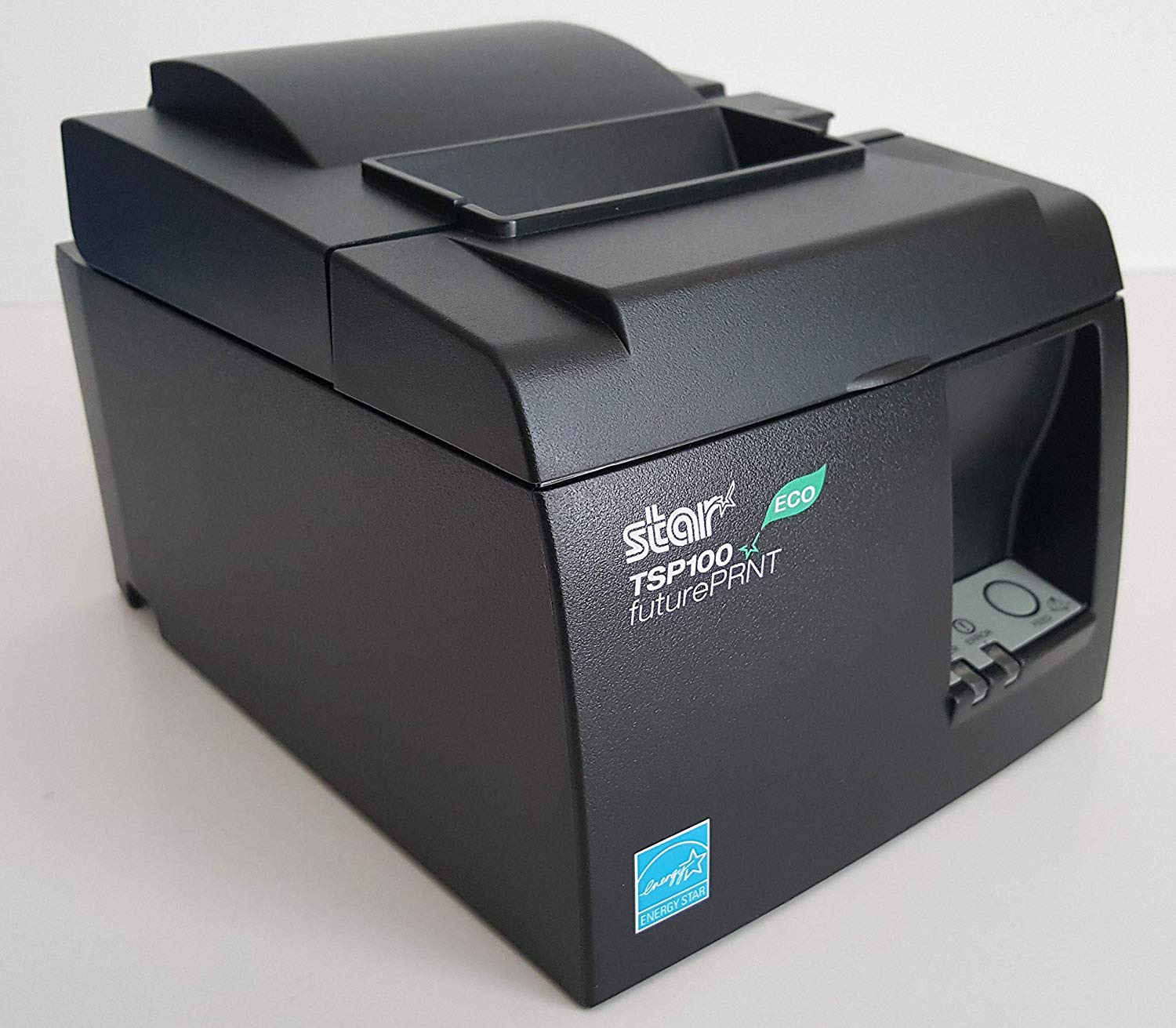 Specifications:
• Star Micronics TSP100II – 143IIU
• Thermal Receipt Printer TSP100ECO
• Star TSP100 futurePRINT ECO – Model TSP100II
• 100-240V ~ 1.4A 50/60Hz With Power Cable & USB Cable.
Wrapping Up
There are other types of printers such as inkjet printers and laser printers in the market. But thermal printer is preferred when you want to install a receipt POS system. Thermal printers don't use ink or tonners, on the other hand the crayon like material gets printed on the receipt using heat.
It totally depends on your requirements that what kind of receipt printer will suit you. The listed printers are different from each other on the basis of size, price, compatibility, and other specifications. Its up to you to choose perfect thermal printer according to your business requirements. Now a days, ending up with ideal printer completely looks possible with so many options in hands.
Disclaimer:
This list is arranged with the help of store listing in Amazon US store. You can visit Amazon website for further details.