Well its not about a specific season, it's just about 2015 & Dior.
All we have seen on 2015 Dior collections, yellow & navy blue were mainly on top at the Dior French Runway.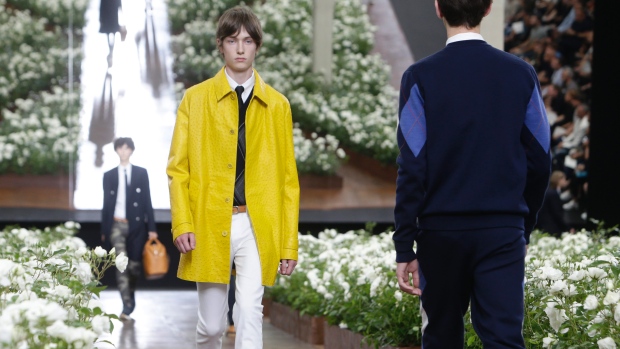 They also made it as a year trend from the Ready-to-wear, black tie & even accessories.

They added the yellow color & many bright colors to the 2015 seasons to add the collections under a joy & fun category & to proof that men aren't in a need of dark colors to stay classy & looking good.
Also adding shorts to the to a long sleeve Shirt & Tee was a great touch welcoming the season with new ideas that men can use it & look different. We're not like women with variety of items & styles to choose between, we only have limited ones so its time to tell the world Men love Fashion too & that's we J'adore Dior !
Dior Men Shades available for online purchase at www.Saks.com
If you have any fashion questions, leave your comment below…..