Nike released their latest newest Concept x Nike Kyrie 5, which is inspired from Ancient Egypt.
The legendary Eye of Ra plays a huge role in ancient Egypt mythology and is the core inspiration for the new Nike shoes design.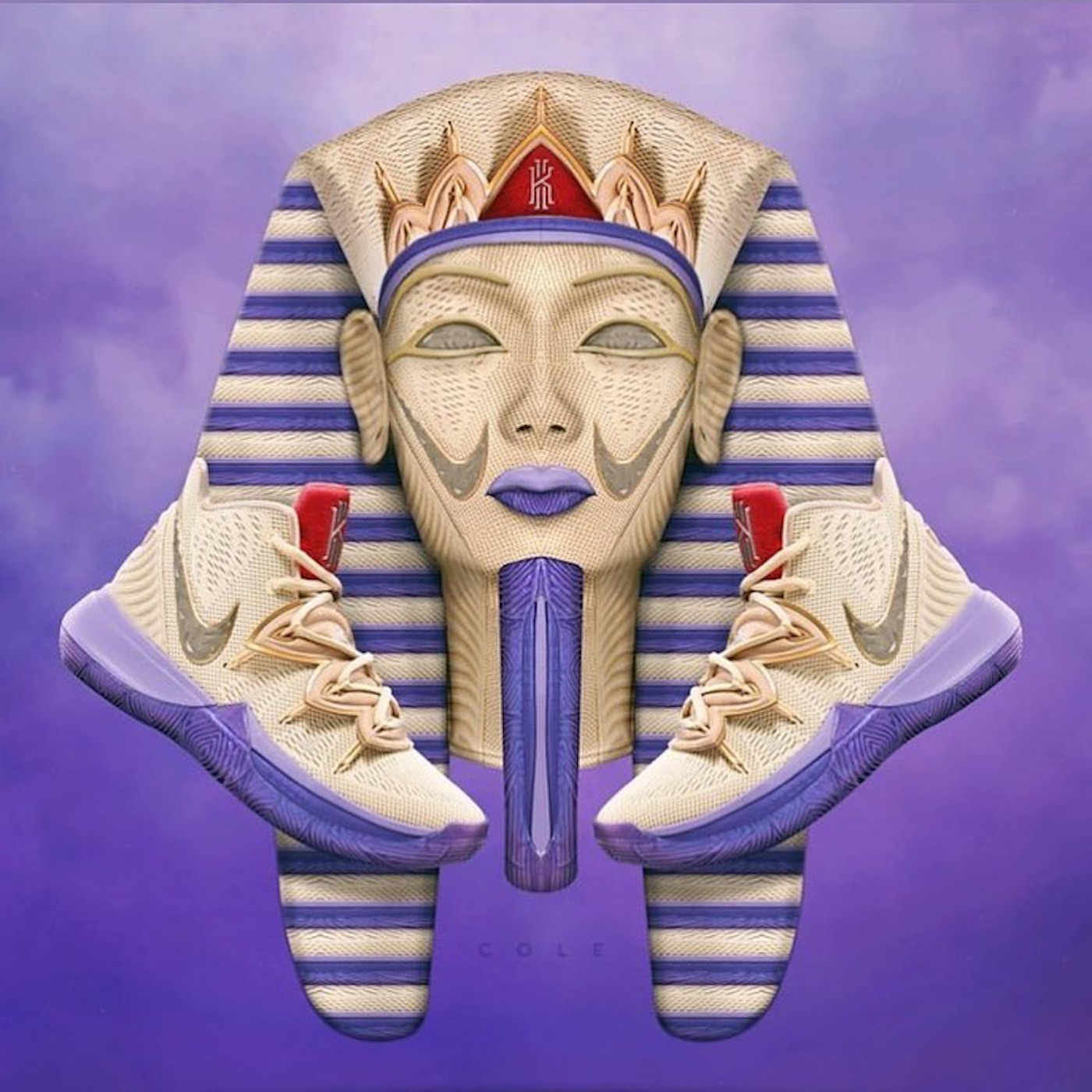 The Eye of Ra serves as the icon for the Sun god. The Eye of Ra closely associated with a number of ancient Egyptian goddesses and it's the Sun god's protector.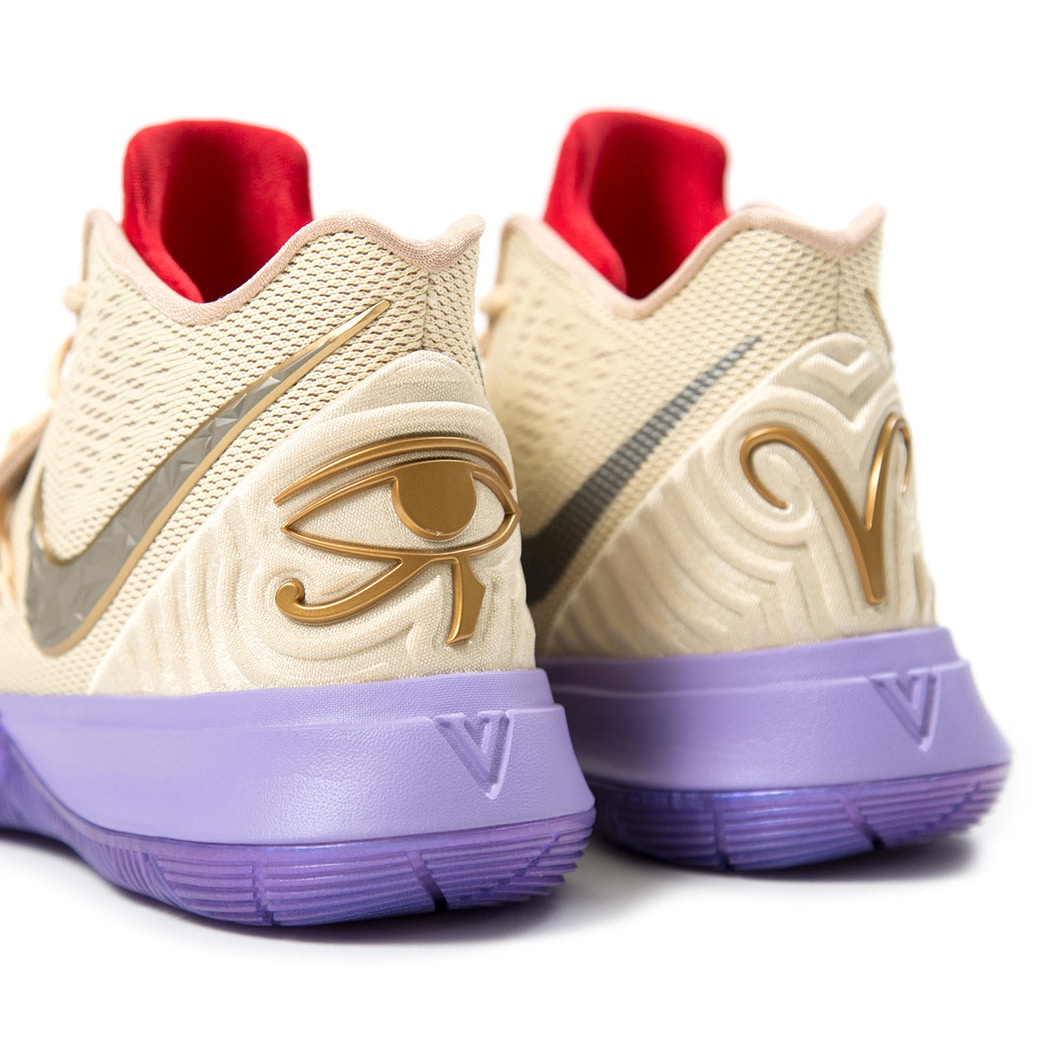 The legendary eye is located on the Nike Kyrie 5 heel. Concepts Creative Director Deon Point didn't stop there with the connections to ancient Egypt. He continued to look at how the pyramids were constructed.
"I found out the mortar used remains a mystery to scientists — they still can't figure how it stuck together, but it's some of the strongest stuff ever made,"
Point says via Nike.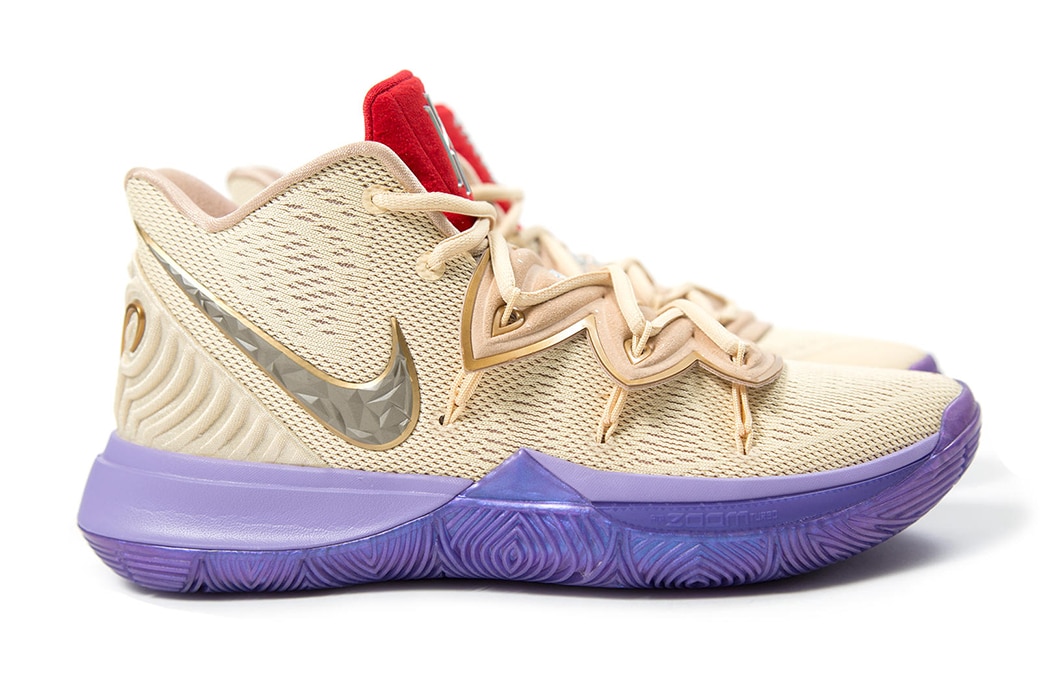 "I learned that the limestone glowing in the sun made the pyramids glow brighter than a diamond. And one thing that really got me: there was a 20-ton door on one of the pyramids that was so precise, you can't squeeze a credit card through the seams — but it can be opened with one hand."
The new Nike "Ikhet" Kyrie 5 features a glowing purple outsole and midsole, an image to the sunset contrasted with the pyramids.
The red tongue is influenced by the fabled Sphinx. Before the storied Sphinx had weathered, scholars believe its nose was red. The "Ikhet" even has a Swoosh that looks like it's been chiseled.
The "Ikhet" Nike Kyrie 5 inspired by Ancient Egypt launches on December 26, just after christmas at the Nike store. Check it out on Nike website or on Amazon.