Can toys and cartoon characters really make you a better leader? Surprisingly, the answer is yes. That's the word from Seth M. Spain, assistant professor of organizational behavior at Binghamton University. He and his colleague Peter Harms have turned their analytic skills on the Transformers, the popular Japanese-American toys, comic books, animation, and movie characters that can turn themselves from robots into vehicles and other types of machines. Spain and Harms found that the lessons in Transformers character descriptions are full of wisdom about what makes a great leader.
Why study the Transformers in the first place? For one thing, Spain explains, each toy comes with both a rank and a rating of the character's abilities which makes it easier to compare them to each other. Also, "Peter knew I was a general-purpose mid-30s nerd and the Transformers would be something I'd be interested in."
The two put together a database of each Transformer characters using the toys' rankings and "my painfully extensive knowledge of the cartoon series," Spain says. They published their findings in a Psychology Today blog post titled "What Would Optimus Prime Do?" In it, they make the argument that emulating the leader of the Autobots (the good Transformers) really can improve your leadership skills.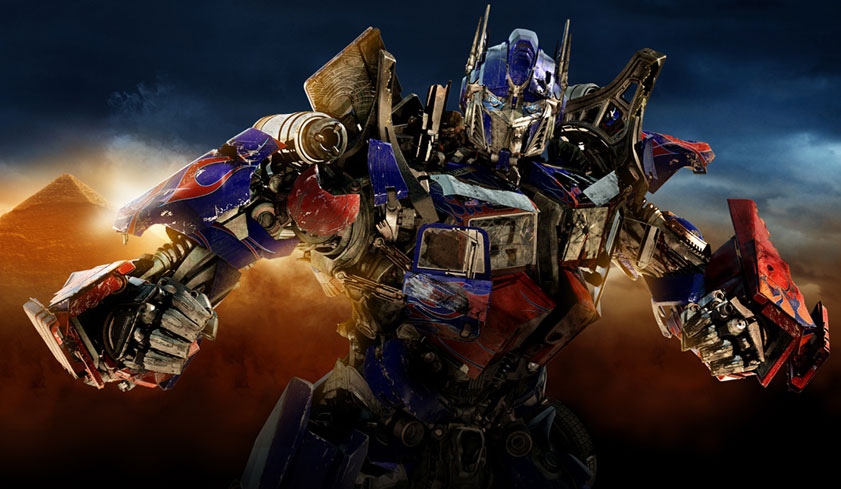 "What was most surprising-given this is a toy and cartoon series for fairly small children-was how representative the findings were of what we know about leadership from regular academic study," Spain says.
Here's a look at some of the wisdom you can glean from the Transformers:
1. Don't have too many bosses.
Leaderless, flat, and more democratic organization structures are getting lots of attention these days-mostly because they work surprisingly well and sometimes outpace the competition. That's because removing management layers and the high salaries that go with them allows such companies to run leaner and more efficiently.
Same goes for Transformers. "The Autobots have a flatter, less hierarchical, more equal organization," Spain says. "Whereas the Decepticons [evil Transformers] are more vertical, with a despot ruling by fiat."
2. Be very smart.
"The most important quality for Transformer leaders is intelligence," Spain says. "We looked at good guys and bad guys separately and the best predictor of rank was a high rating in intelligence."
That mirrors the real world. "The academic literature says that intellectual ability is a predictor of both leader emergence and leader effectiveness," Spain notes. "We're not necessarily talking book smarts or academic achievement," he adds. "It could be what used to be called a shrewd business sense. There's a certain swiftness of mind."
3. Know who you're leading.
"One of the main things we did was look at followership in the cartoon show," Spain says. "We broke it down into examples of both constructive and destructive followers. The Decepticons have really good examples of both excellent and really bad followers."
One outstanding example of a really bad follower is Starscream, a lieutenant in the Decepticons. "He's constantly plotting to overthrow the leader Megatron, but Megatron keeps him around for some reason, even though he often tells him he's not smart enough to be a leader." That strategy backfires in an early animated episode when the Decepticons are about to defeat the Autobots until Starscream mucks things up with an assassination attempt against Megatron.
"On the other hand, Megatron has other followers who are extremely loyal and dependable," Spain notes. "One lesson from that is to be aware of your followers and what they're all about." That may be difficult for a leader such as Megatron, he adds. "Classic Dark Triad leader may not be paying a lot of attention to their followers and may miss a lot of information," he says. "But even evil leaders need good followers if they're going to succeed."
4. Care about everyone.
Caring for others may be the most important attribute that sets Optimus Prime apart from Megatron. "Optimus Prime is constantly trying to make sure his followers are OK, and that human beings aren't harmed in the fights between robots," Spain notes. Compassion and integrity are vital traits for a leader, he adds.
That's really the central message of this research. "The sociological point we're trying to make is that narratives of all kinds can communicate norms and expectations about leadership," Spain says. "So holding up a popular example can be very useful."
In other words, try asking yourself 'What would Optimus Prime do?' It really can lead you to the best decision.