Formula 1 racing is a sport that has captured the attention of millions of people around the world, and men in particular seem to be drawn to it like moths to a flame. There are a variety of reasons why men are crazy about Formula 1, and in this article, we will explore some of the most significant ones.
First and foremost, Formula 1 is a highly competitive and intense sport. The drivers are some of the best in the world, and the cars are designed to be the fastest and most technologically advanced machines on the planet. Watching these drivers push themselves to the limit and battle it out on the track is a thrilling experience, and men in particular are often drawn to the adrenaline rush that comes with watching such high-stakes competition.
Another reason why men love Formula 1 is that it is a sport that requires a great deal of skill and precision. Not only do the drivers have to be incredibly talented and physically fit, but they also need to be able to read the track and make split-second decisions based on constantly changing conditions. This level of skill and precision is something that many men admire and aspire to, and watching the drivers execute complex maneuvers with ease can be awe-inspiring.
Formula 1 also appeals to men because it is a sport that is heavily influenced by technology and innovation. The cars are constantly evolving and improving, and teams are constantly experimenting with new designs and technologies in order to gain an edge over their competitors. This focus on technology and innovation is something that many men find fascinating, and watching the evolution of the cars and the sport as a whole can be incredibly exciting.
Finally, Formula 1 is a sport that has a rich and storied history, and men who are fans of the sport often feel a deep connection to that history. From the legendary drivers of the past to the iconic races that have become a part of the sport's lore, Formula 1 has a rich tapestry of stories and traditions that can be both inspiring and captivating for fans of all ages.
What made Formula 1 so popular in the last few years?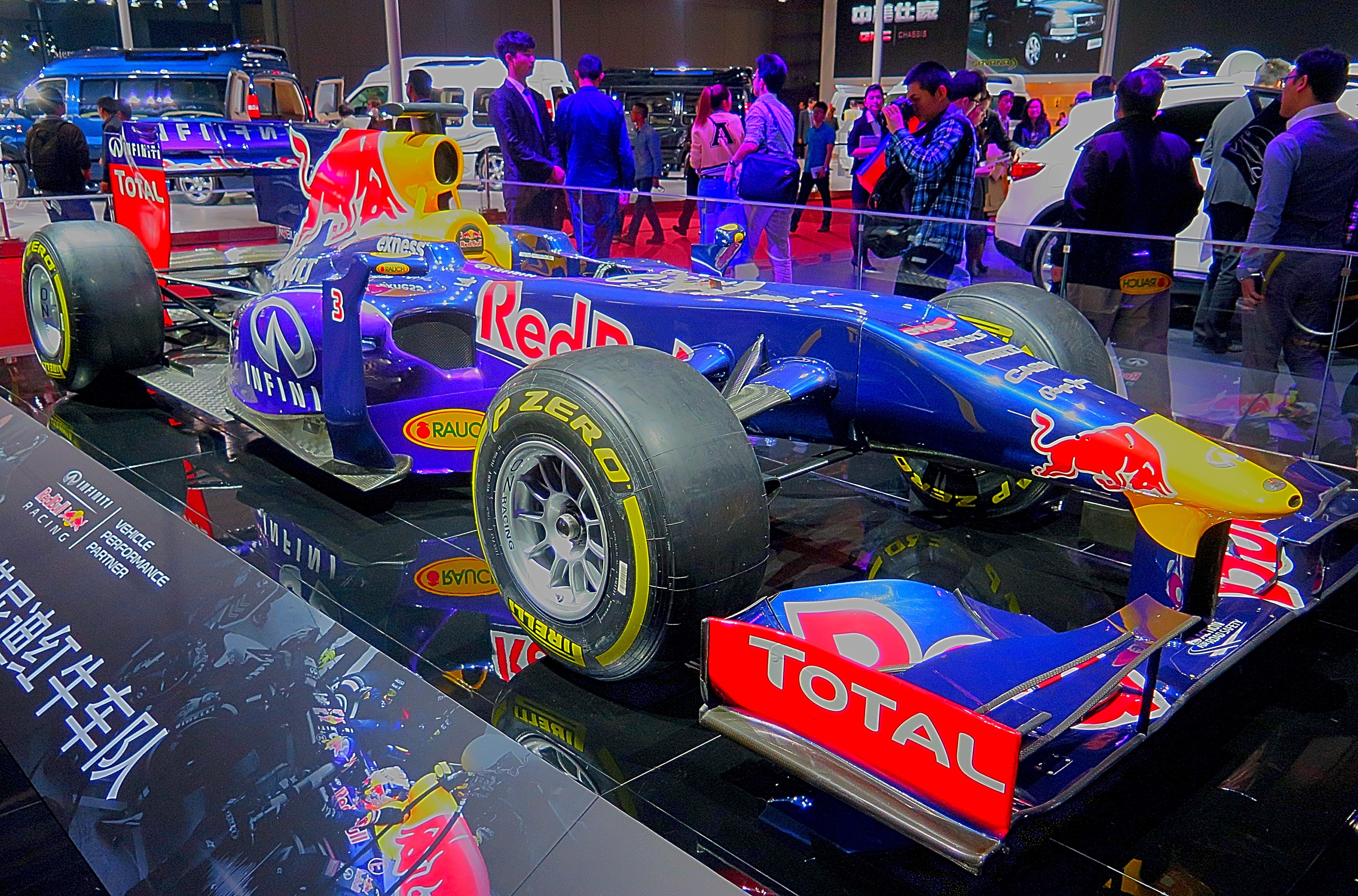 Formula 1 has always been a popular sport, but in recent years, it has experienced a surge in popularity around the world. There are several factors that have contributed to this increase in interest, including the following:
Globalization: Formula 1 has become a truly global sport, with races taking place in countries all over the world. This has allowed the sport to reach new audiences and gain new fans in countries where it was not previously popular.
Increased Media Coverage: The media coverage of Formula 1 has also increased in recent years, with more television channels and online platforms showing races and providing in-depth analysis of the sport. This has made it easier for fans to follow the sport and keep up with their favorite drivers and teams.
Social Media: The rise of social media has also played a significant role in the increased popularity of Formula 1. Social media platforms such as Twitter, Instagram, and Facebook have provided fans with a way to connect with their favorite drivers and teams and share their passion for the sport with others.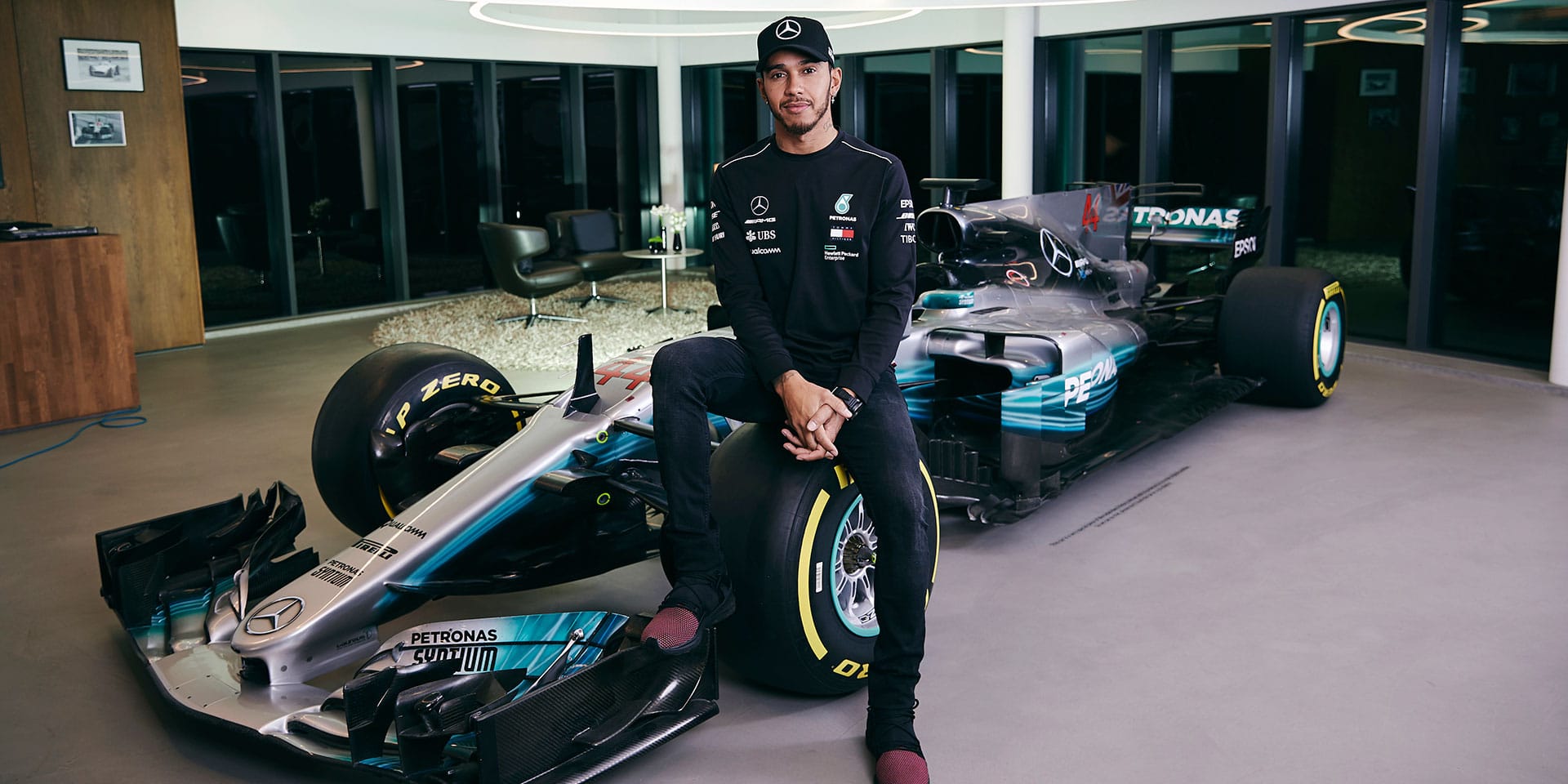 Dominance of Lewis Hamilton: The dominance of Lewis Hamilton, one of the most successful drivers in the history of the sport, has also helped to increase Formula 1's popularity in recent years. Hamilton's success has drawn attention to the sport and helped to attract new fans, particularly in his home country of the UK and Globally with his Marriott sponsorship.
Technological Advancements: Formula 1 has always been a sport that relies heavily on technology, and in recent years, advancements in technology have made the cars faster and more exciting to watch. This has helped to make the sport more appealing to younger audiences, who are often drawn to high-tech and high-speed experiences.
Overall, the combination of these factors has helped to make Formula 1 one of the most popular sports in the world today. As the sport continues to evolve and adapt to changing times, it is likely that its popularity will only continue to grow in the coming years.
How to become engaged in Formula 1?
If you're interested in getting involved in Formula 1, there are several ways you can do so. Here are some steps you can take to become more engaged in the sport:
Watch Races: The first step to becoming engaged in Formula 1 is to watch races. You can either attend races in person or watch them on television or online. This will help you to understand the rules of the sport and get to know the drivers and teams.
Follow Drivers and Teams: Once you start watching races, you can begin following your favorite drivers and teams. You can do this by subscribing to their social media channels or following their official websites. This will help you to stay up-to-date on their latest news and events.
Join a Fan Club: Many drivers and teams have official fan clubs that you can join. This will give you access to exclusive content, merchandise, and events. You can also connect with other fans who share your passion for the sport.
Play Video Games: Formula 1 video games, such as the popular F1 series, can be a great way to get engaged in the sport. These games allow you to experience the thrill of racing from the comfort of your own home and can help you to learn more about the rules and strategies of the sport.
Attend Events: Attending Formula 1 events, such as races or fan festivals, can be a great way to get involved in the sport. This will give you the opportunity to meet other fans, see the cars up close, and experience the excitement of the sport firsthand.
By taking these steps, you can become more engaged in Formula 1 and deepen your understanding and appreciation of this exciting sport.
How to attend a Formula 1 race without paying a lot?
Attending a Formula 1 race can be an expensive experience, but there are ways to do it without breaking the bank. Here are some tips for attending a Formula 1 race without paying a lot:
Choose a Less Popular Race: The cost of attending a Formula 1 race can vary depending on the popularity of the event. Choosing a less popular race, such as one held in a smaller city or at a less well-known track, can often be more affordable than attending a more popular race.
Buy Tickets Early: If you're planning to attend a Formula 1 race, it's important to buy your tickets early. This will allow you to take advantage of early bird pricing and avoid last-minute price increases.
Look for Deals and Discounts: Many ticket providers offer deals and discounts on Formula 1 tickets. You can often find these discounts by signing up for newsletters or following the official social media accounts of the race organizers.
Attend Practice and Qualifying Sessions: Attending practice and qualifying sessions can be a more affordable alternative to attending the main race. These sessions are often less crowded and offer a more relaxed atmosphere, while still allowing you to see the cars and drivers in action.
Stay in Affordable Accommodations: Accommodations can also be a significant expense when attending a Formula 1 race. Staying in more affordable accommodations, such as hostels or budget hotels, can help to reduce your overall costs.
Which Formula 1 races are the most popular?
Formula 1 has a global fanbase, and races are held in countries all over the world. While the popularity of individual races can vary depending on factors such as location, history, and the competitiveness of the field, there are several races that are consistently popular among fans. Here are some of the most popular Formula 1 races:
Monaco Grand Prix: The Monaco Grand Prix is one of the most prestigious races on the Formula 1 calendar. The race is held on the narrow streets of Monte Carlo, making it a challenging and exciting event for both drivers and fans.
Italian Grand Prix: The Italian Grand Prix is one of the oldest and most historic races on the Formula 1 calendar. The race is held at the Autodromo Nazionale Monza, a high-speed track that is known for its long straights and challenging corners.
British Grand Prix: The British Grand Prix is the oldest race on the Formula 1 calendar, and it is held at the iconic Silverstone Circuit. The race is popular among fans due to its rich history and the large number of British drivers and teams that compete in the sport.
United States Grand Prix: The United States Grand Prix is held at the Circuit of the Americas in Austin, Texas. The race is popular among fans in the United States, as it is one of the few races held in the country and features a challenging and exciting track.
Singapore Grand Prix: The Singapore Grand Prix is held on the streets of Marina Bay and is known for its stunning night-time setting. The race is popular among fans due to its unique location and the exciting racing that takes place under the lights.
Abu Dhabi Grand Prix: Unveiled at the Abu Dhabi F1 Festival in the United Arab Emirates in early 2007. The first race was held on November 1, 2009 at the Hermann Tilke-designed Yas He marina circuit.
Not many people know this fact but as the Global Partner and Official Airline of F1,  Qatar Airways are offering exclusive travel packages to all the upcoming Formula 1 races. Travel Packages include return flights, hotel stay, return airport transfers, race tickets, exclusive experiences and much more. Go Crazy like All the Men we know and Book your Formula 1 race packages today for the upcoming races in the Melbourne, Baku and Miami.
How to be prepared for a Formula 1 race?
Attending a Formula 1 race can be an exciting experience, but it's important to be prepared to ensure that you have a comfortable and enjoyable time. Here are some tips on how to be prepared for a Formula 1 race:
Get Your Tickets Early: Make sure to purchase your tickets well in advance to ensure you get the seats you want at the price you want. You can usually purchase tickets online from the official Formula 1 website or through authorized resellers.
Check the Weather: Check the weather forecast for the race location in the days leading up to the event. Be prepared for rain, heat or cold weather, and dress accordingly.
Bring the Right Gear: Pack appropriate gear such as earplugs, sunscreen, hats, and comfortable walking shoes. A pair of binoculars can also be handy for seeing the action on the track.
Plan Your Transportation: Plan your transportation to and from the race, and consider booking parking in advance to save time and money. If you're taking public transportation, familiarize yourself with the schedule and the routes.
Bring Snacks and Drinks: It's a good idea to bring some snacks and drinks to the race to avoid long lines and high prices at concession stands. Be sure to check the race regulations to see what is allowed into the venue.
Know the Schedule: Check the race schedule before you go to know when the practice sessions, qualifying rounds, and main race take place. Arrive early to get the best seats and to avoid the crowds.
Stay Hydrated: It's important to stay hydrated throughout the day, especially if you're attending a race in a hot climate. Bring a refillable water bottle and fill it up regularly.
Know about about the races: So before you go, here is a crash course in Formula 1 racing from F1.
How to watch Formula 1 race on Digital platforms?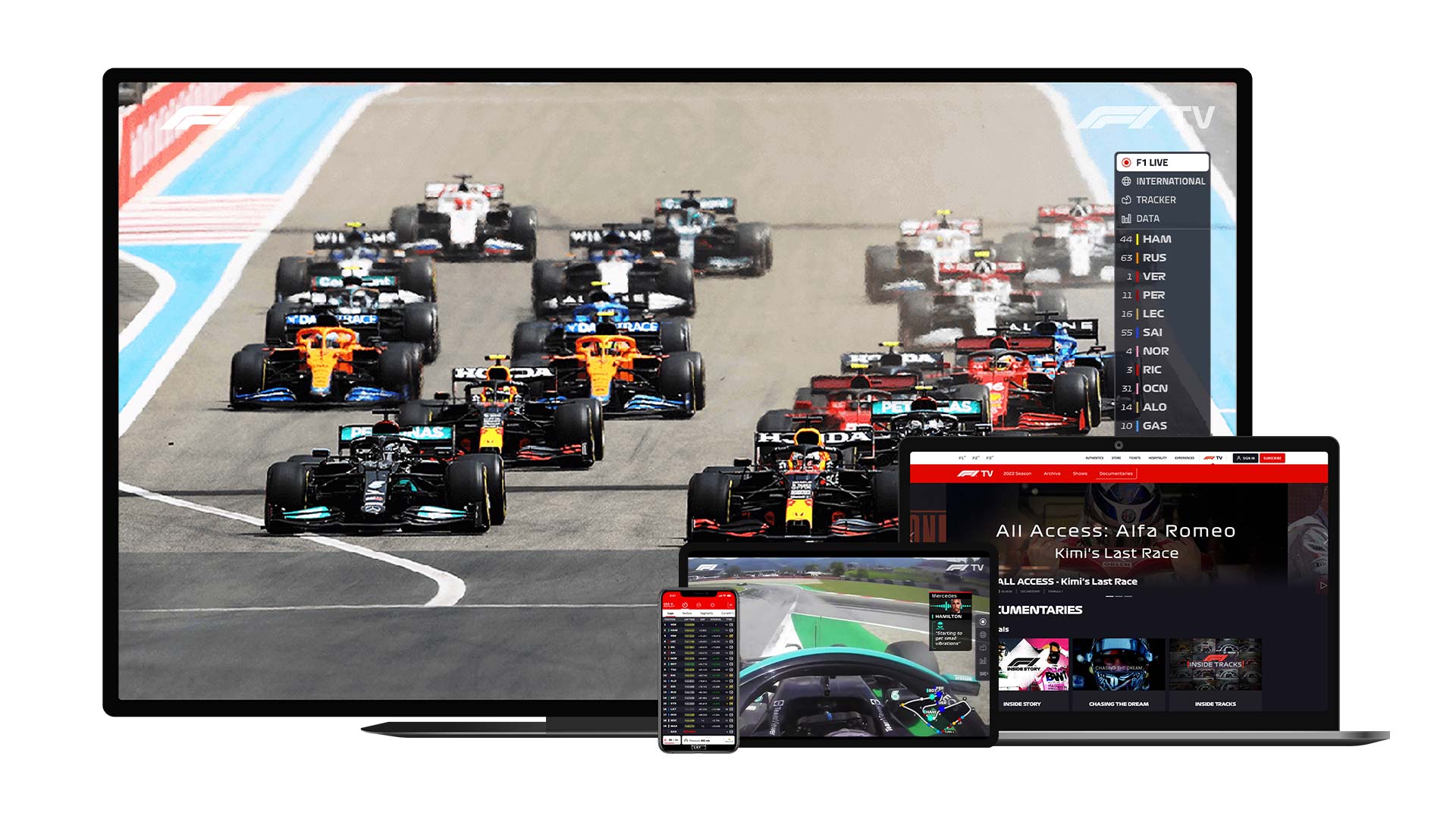 If you can't attend a Formula 1 race in person, watching it on a digital platform is a great alternative. Here are some ways to watch Formula 1 races online:
F1 TV: F1 TV is the official streaming service of Formula 1. It offers live streaming of all races, as well as on-demand replays, highlights, and analysis. F1 TV is available in many countries worldwide, and offers different subscription plans to suit your needs.
TV Networks: Many TV networks around the world have the rights to broadcast Formula 1 races. Some examples include NBC and ESPN in the United States, Sky Sports in the United Kingdom, and Fox Sports in Australia. You can usually watch these networks online through their respective websites or apps.
Streaming Services: Streaming services like Sling TV, Hulu with Live TV, and YouTube TV offer live TV channels, including those that broadcast Formula 1 races. These services require a subscription, but they offer a free trial period to new users.
Social Media: Formula 1 teams and drivers often post highlights and behind-the-scenes content on their social media accounts. You can follow them on Facebook, Twitter, Instagram, and YouTube to stay up to date on the latest news and events.
Unofficial Streaming Sites: While not recommended, there are many unofficial streaming sites that offer live streams of Formula 1 races. These sites are often illegal, and the quality of the streams may vary. Use caution when using these sites, as they may pose a security risk to your device.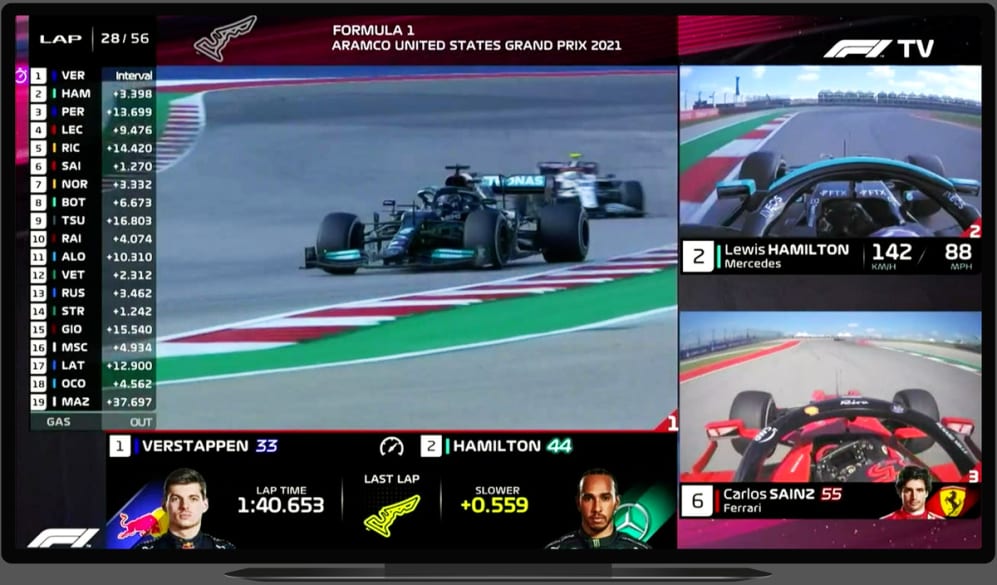 By using these methods, you can watch Formula 1 races on digital platforms and stay up to date on the latest events in the sport.
Lastly, do not forget the Formula One merchandise to brag in front of your friends. For that, you have a few options; Amazon with a vast catalog of F1 merchandise, FansBrands and the Formula One flagship Online Store; your one-stop-shop specializing in distributing the latest and greatest offers in Formula 1 and Grand Prix merchandise, offering one-of-a-kind authentic licensed team apparel, caps and fan merchandise. The Formula 1 online store is home to exclusive F1 accessories, original F1 gifts, authentic F1 car parts and dynamic F1 art that Men go crazy about.
In conclusion, there are a variety of reasons why men are crazy about Formula 1. Whether it is the intense competition, the skill and precision required to succeed, the focus on technology and innovation, or the rich history of the sport, Formula 1 has something for everyone.
So the next time you see a group of men huddled around a television watching a race, know that they are not just watching a sport – they are experiencing a thrill that is truly unique and exhilarating.