When it comes to cosmetic surgery, it is imperative that you balance expectations with reality. You also need to know what to expect throughout the process so that you can properly prepare. This is where your first consultation with a plastic surgeon comes into play. Making the most of this appointment helps to ensure that the entire process goes smoother and that you know what you need to do on your end to get through all of the steps.
Get Your Medical History Together
It is important that your surgeon knows your detailed medical history. You can usually give them permission and allow them to request them from your general practitioner. Make sure that they have a full list of your medical conditions and medications that you are taking, even those you only take occasionally, such as over-the-counter pain or allergy medicine. Bring a written list with you in addition to giving permission to obtain your medical records.
If you use any herbs or supplements, your doctor needs to know. Some of these can interfere with anesthesia and other medicines used during and after cosmetic surgery procedures. Alcohol and cigarette smoking should also be disclosed since these may affect your body's ability to heal as you recover.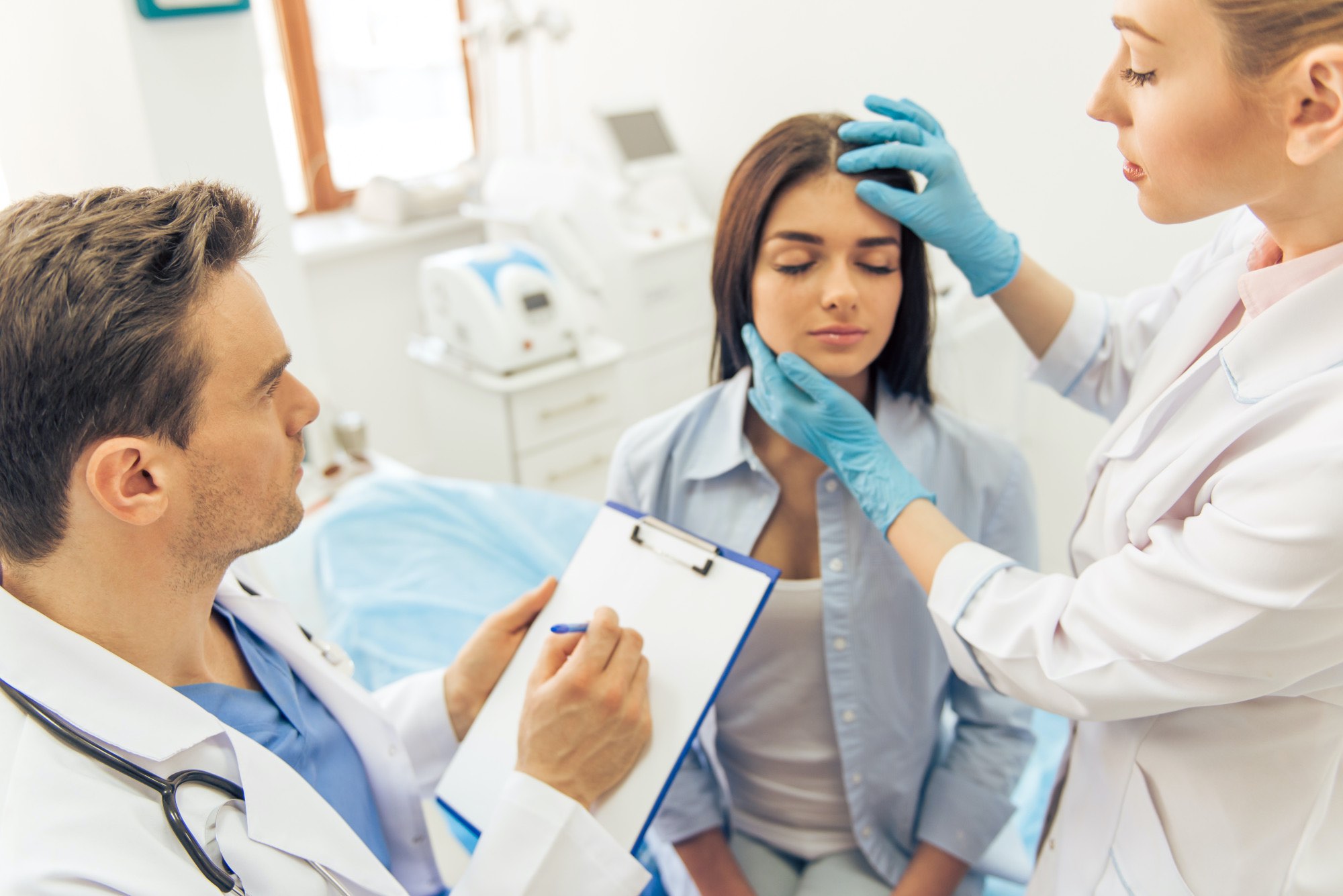 Get Your Questions Ready
The whole point of your consultation is to learn, so come in armed with your questions ready. While choosing the right surgeon is the most important step, the second most important is knowing the right questions to ask. Once you tell the surgeon your goals, ask them which procedures they believe will be the best fit for you. You can ask if there is more than one option to reach your goals.
Next, you want to get into the details, such as how the surgery is performed and if there are any safety concerns with the procedure. You can also ask about if the procedure has more than one technique and which one might be the best for you. Make sure to also ask about the anesthesia required for the operation.
The next step is asking about preparation. You want to ensure that you come to the surgical center ready to go on the day of your surgery. After this, talk about recovery time. For example, will you need to stay in the hospital? Will you need tot take time off of work, and if so, for how long?
Check Out the Surgeon's Website
You want to get to know a bit about your surgeon before you meet for your consultation. For example, if you are wanting a breast augmentation, look to see what their level of experience is with this procedure. This helps to ensure that you are picking the best doctor to work with.
When you are on the website, if all of your questions are not fully answered, look for the link that says, click here for more information. This helps you to learn more so that you can get more information about the consultation process and the procedure that you are interested in.
Research Your Procedure
There are dozens of procedures on the market, so start by narrowing it down to the ones that may help you to accomplish your goals. From here, pick the one or two you are the most interested in and start doing your research. This will help you to develop the best set of questions and concerns to bring with you to the consultation.
Just be aware that every person and procedure is different, so you do not have to do extensive research. Just get the basics regarding what to expect, especially with the preparation, procedure and the recovery period. Your surgeon will help you to fill in the blanks when you meet.
Ensure Realistic Expectations
Cosmetic surgery can do amazing things, but like all things in life, it does have its limitations. During your consultation, your surgeon will help you to get a realistic picture of what the procedure you are seeking can do for you.
Your doctor will often ask about your goals when it comes to this surgery. Make sure that you are fully honest about this. Then, you can work together to determine if the procedure is able to help you meet those goals. If not, they can guide you to better options or help you see the level of difference the procedure can make for you.
Always Be Receptive
Walk into your consultation with an open mind. It is possible to go in asking for a procedure, but it not be the one that could give you the best results. Once you explain to your surgeon exactly what your goals are, they will help you determine the best procedure to accomplish them. They will look at factors, such as your age, body type and the degree of change that you want to make to help you choose the best procedure.
Your expectations regarding recovery should also be considered. This will make sure that you take the proper time to rest and know how to handle the recovery process so that it goes as smoothly as possible.
Make Sure Your Consultation is Long Enough
You never want to rush through your consultation because you are sure to forget to ask some important questions. In general these appointments last for about an hour which is ample time to get all of the information that you need. Just make sure that you schedule for a day when you are not rushed so that you do not forget anything. Bringing a list of what you want to discuss is also beneficial.
Make sure that you ask any questions that you may have during this consultation. Your doctor is there to help guide you through the process and they want you to be well-informed. This will make it easier for you to work as a team as you go through the cosmetic surgery process.