As much as golf is a physical task, it is also a mental one. How you stay calm, focused, and collected in the heat of the game can determine whether you play the course well or poorly.
This article examines the mental component of golf. It presents some basic sports psychology techniques suitable for players of any level who wish to concentrate better and have better confidence with their swing on the course. Discover these techniques while staying comfortable and dry with waterproof golf clothing.
Defining the Mental Game of Golf
"The mental game" entails controlling emotions, thoughts, and actions and can make or break your best round of golf. The mental aspect is about keeping your thoughts in line, not being doubtful or allowing negative emotions to win.
Why Is the Mental Aspect of the Game of Golf Important?
The mental side of golf is significant because your mind can play a massive part in how well you play. Moreover, it is scientifically proven that golf stars rank as the toughest and most mentally strong.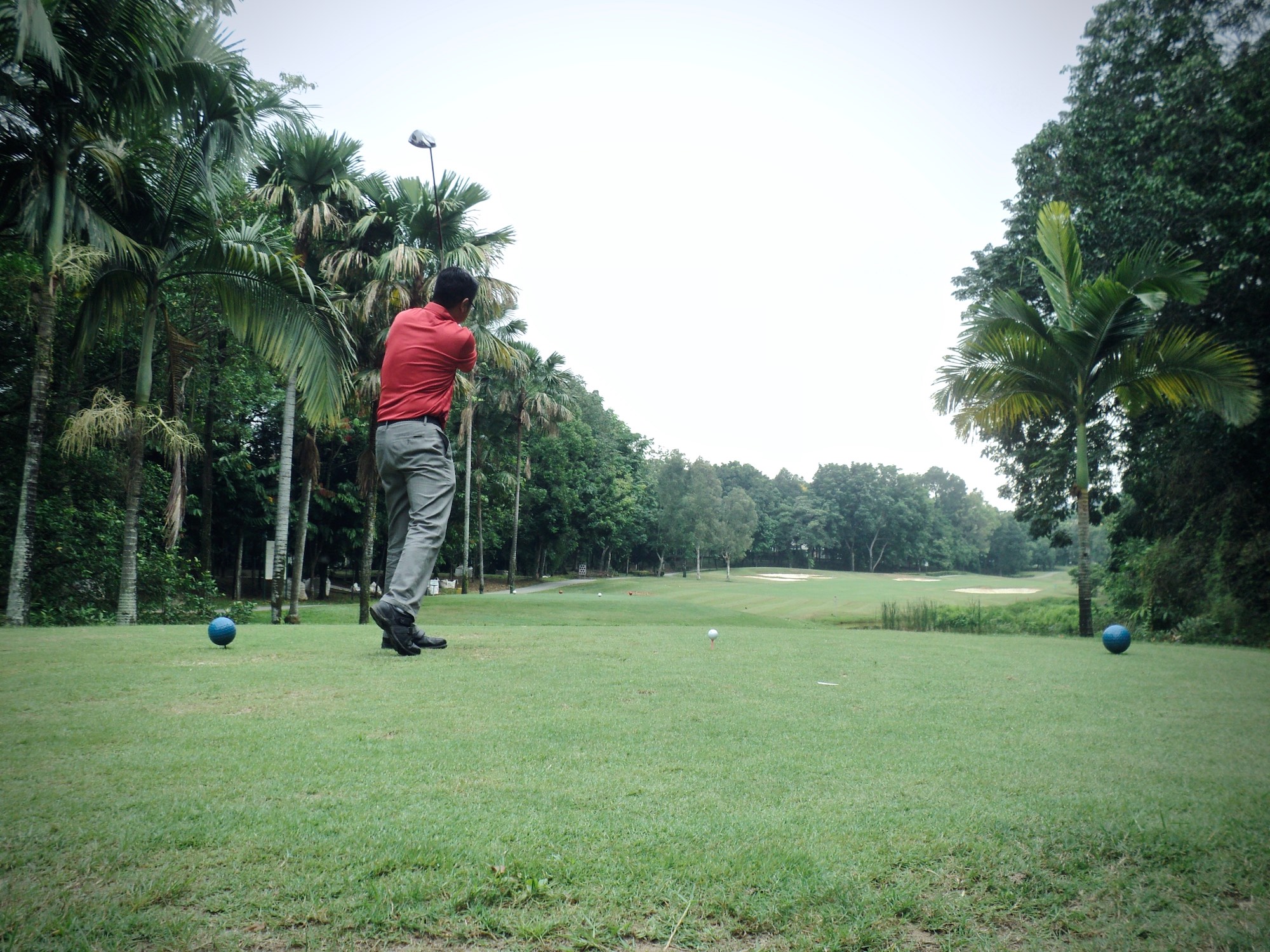 Confidence-Building Techniques: Your Invisible Armor
Here are a few tips on how to enhance the mental component of your golf:
Develop a Pre-shot Routine
A pre-shot routine is a routine or a series of steps someone takes to prepare themselves and focus solely on the play mentally. Keep your pre-shot ritual simple so that you can repeat this each time. Secondly, it relaxes you and improves focus as you prepare for throw/toss.
Stay Positive and Confident
Being positive and playing confidently remains critical even when situations are not in your favor. Do not give up after one bad shot; everybody misses shots sometimes.
Keep Your Cool
Golf greatly depends on emotions, so you must learn how to manage them. If your temper rises, take a few deep breaths and try to relax.
Visualize Success
Seeing yourself make successful shots and putts will keep your confidence high and your focus laser on the course. Take a few minutes to visualize yourself playing the best golf before each round.
Seek Professional Help
Find help from a sports psychologist if you feel you've done everything to improve your mental game. A sports psychologist can help you control your feelings and actions while playing golf.
Be Patient
Improving your mental game requires time and practice. Do not feel depressed because there is no visible change right away.
Be Consistent
For this reason, you must maintain your mental game practice. You should practice your mental game just as much as you do for your physical.
Find a Mentor
Request a mentorship program from a golfer with a robust mental game. These friends will tell you their tips and tricks to assist you so they stay on track.
Do remember that everybody can play golf's mental game. Irrespective of the skills you possess in your mental game, this area is always worth refining.
Bonus Hacks
Here are two more hacks for peak performance:
Create a Mental Game Journal
A mental game journal can help you record your progress and pinpoint issues you must work on. Your journal can include thoughts, emotions, and behaviors you encounter on the golf course. It can also include strategies you are using to improve your mental game.
Read Books and Articles on Sports Psychology
Several books and articles on sports psychology and mental games are available to read and learn more. Some of these helpful books include:
Timothy Gallwey, The Inner Game of Golf
"Golf is not a game of perfect" by Robert Rotella
Dave Pelz's Mental Game of Golf.
The Power of Mindfulness in Golf
Mindfulness refers to being consciously aware and experiencing one's thoughts, feelings, and bodily sensations in the here and now. Golfers can use mindfulness to maintain concentration, handle interruptions, and become more intelligent.
Golfers must practice mindfulness through deep breathing, body scans, and sensory awareness. The mindfulness techniques help golfers to raise their consciousness and improve their overall performance. Golfers also gain from mindfulness.
For example, mindful golfing allows one to have no hard feelings about what has happened or is yet to happen. Such a stance lets one maintain calm and collectedness even under pressure.
Improving Your Mental Game for Effective Performance
Golf is not just a physical but also a mental game; to achieve peak performance on the golf course, you must preserve your mental game. Just as in the case of Elon Musk, one could view challenges as new means of growth. Like you can prove yourself in the sand traps, looking at golf's challenges as chances will shift your playing.
You need to develop a pre-shot routine that allows you to assume full authority over your thinking, feelings, and behavior. Through practice, the routine will help formulate self-discipline whereby you control your mental self, thus improving focus and course performance. Moreover, advice from a sports psychologist will help you create mental strategies that fit your requirements.
Always bear in mind that mental toughness is part of golf's summit. Accepting challenges as opportunities rather than threats and applying useful mental tricks will help you move your game to higher levels.