Excellent sports eyeglasses don't just protect your eyes from the sun, they also make you look athletically cooler. Sports eyeglasses are an essential piece of visual gear that filters glares, enhances contrast for active sports that require heavy physical activities and make you look classy at the same time.
So, if you're looking for something to keep the dust out of your eyes, or simply trying to carry your style while beating your personal records on Strava, here are the five best sports eyeglasses that do both, protect your eyes and help pep up your look:
1. Blue Square Semi-Rimmed Eyeglasses
Esteemed Indian brand, Titan, has been known for its timeless watch pieces, but they also offer a collection of sleek, sporty eyeglasses with the latest upticks in protective lenses. These black square-shaped semi-rimmed sports eyeglasses are metal made and hence, sturdy. However, they still have a pretty suave look. Lightweight and comfortable, you can wear them for all-day-long use. Its half-rimmed wrap-around design is perfect for all kinds of sports activities and protects your eyes from wind, dust, and bugs.
What's more? Well, you can also opt for blue-tech lenses while buying such sports eyeglasses for extra benefits of protection again blue light emitted from digital devices. So, get the best of both worlds – style and utility by exploring the variety of sports eyeglasses available nowadays!
2. Black Rectangle Rimmed Eyeglasses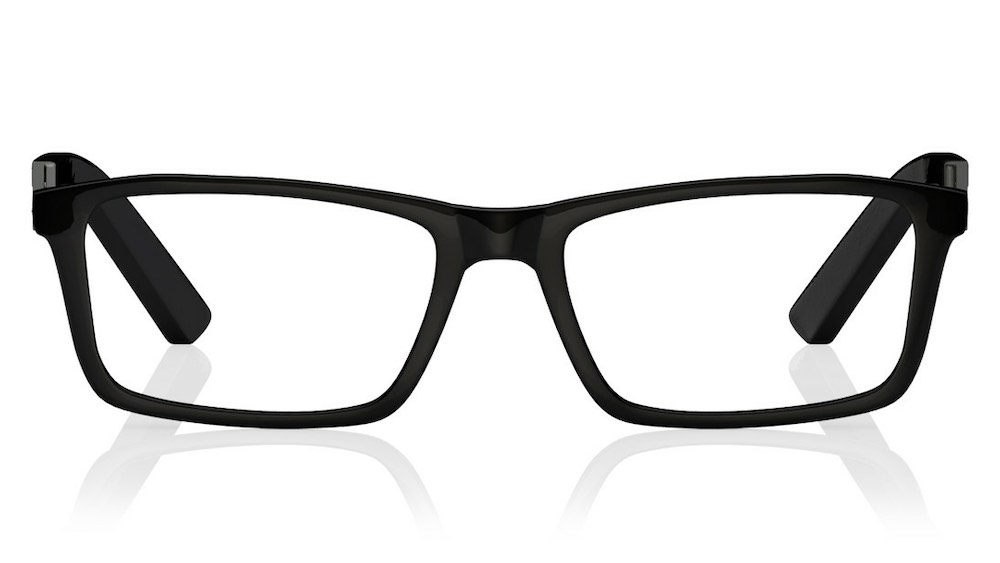 It is not uncommon to see top athletes and celebrities wearing glasses – prescribed or for fashion. There is just something about glasses that makes most people like them, isn't it? A pair of eyeglasses seems to alter a person's personality – there is one for a geeky look, one for a classy look, and even one for an athletic look. This all-black rectangle rimmed eyeglass is one such fantastic pair that you can team up with any outfit, including your sportswear. Its classic design can instantly pep up your look and take your style many a notch higher!
3. Black Rectangle Semi-Rimmed Eyeglasses
Sports eyeglasses like this yellow-black semi-rimmed rectangle ones can give your face that perfect striking look.  You can add this to your collection of prescription sports eyewear, as it blends durability, comfortable lightweight material and an absolutely perfect fit, making it just right for your sporty events or outings.
These uber-cool cyber coloured sports eyeglasses will give you the confidence to carry yourself well even as you may be sweating it out at the court or field.
4. Black Rectangle Semi-Rimmed Eyeglasses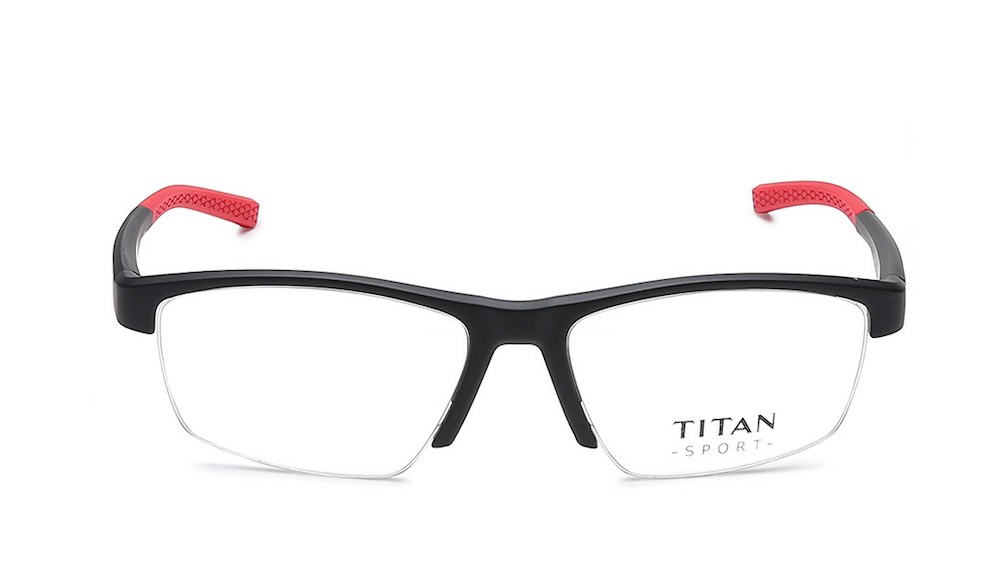 A versatile and classic choice of frame, this red-black semi-rimmed rectangle eyeglasses carry an iconic look with premium temples alongside a sturdy frame. They will be a perfect choice for you each time you venture out whether for your morning run, to hit the gym, or for that matter, to play any of your favourite sports.
Not only is this pair super lightweight and comfortable, but they also look ultra-cool. You can never go wrong with such a stylish looking pair of sports eyeglasses. Also, they are affordable, which is just the cherry on top!
Pep Up Your Athletic Look Game
From famous personalities to everyday divas, everyone flaunts a pair of sports eyeglasses. Previously, sportsmen's choice had been high-functional eyewear, but now bright wrap-around shades have secured a foothold in the fashion world too. From looking sporty to acing the office look, just work on your design choices and have fun. Spectacles brands offer countless options in eyewear, all of which have something unique to offer.
Some renowned and trusted eyewear retailers such as Titan Eyeplus present you with a wide range of trendy and stylish glasses, sunglasses, and sports eyeglasses. What makes buying from them a perfect deal is their excellent after-sales services and dedicated customer support. They also offer a range of eyeglasses and sunglasses that come with UV protected and polarized lenses for offering you additional protection. So, why shy away when you can make a lasting impression?